If you're still experiencing technical difficulties, please report it
here
.
Am / Thai-American
Hi, I'm Am~ (Don't worry, that's just a nickname). I'm just the usual drama watcher here, although as of right now, I'm still new. I only started watching around September of 2016 with a short web drama. But I definitely do know that I'll start watching a lot more and finishing a lot more. I'll be a 100% honest though and say that I was originally (and still am) an anime watcher, and sometimes one hour episodes compared to twenty four minute episodes don't catch my attention span.
I definitely still will watch both sides though, guaranteed. I also love Kpop and Jpop, I bascially don't even know what American music is anymore. I'm not that fun or interesting, but if you want, send a friend request or leave a comment. I'm.. super sorry if you don't get a response though. I sometimes put responding off and eventually forget about it, and don't realize it until it's too long and find it awkward to respond after so long. I'll try, though!
FAVORITES:
Don't worry, it's not just actors and actresses.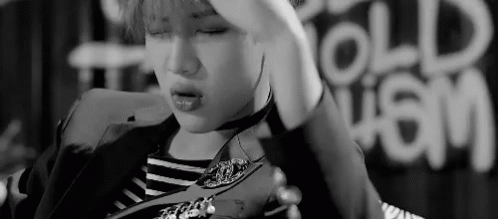 BamBam
Park Ji-min/Jimin
Statistics
11d 14h 25m
ALL TIME
319 episodes, 20 shows
12h 51m
ALL TIME
7 movies
List Updates
Currently watching

4

/20

9 hours ago

Currently watching

10

/20

1 day ago

Currently watching

9

/25

3 days ago