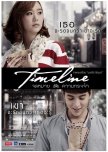 Timeline
0 people found this review helpful
Another totally enjoyable Thai movie! I've fallen in love with this country through the use of scenery from this amazing nation!
OK. That being said, the movie was really great.
Absolutely loved Tan's behavior and mannerisms as a teenager. N' James was spot on with his acting. The writers hit a mark with his character!
P' Pok's acting was totally a wow factor. O my! She is totally amazing! Among some of the greatest in any country!
As always with this genre of movie it can be quite an emotional trip. Timeline is no different. All in all well worth watching!
Was this review helpful to you?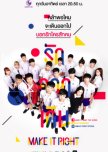 My first introduction to Thai television. Found totally by accident looking for something unrelated.
Seemingly corny at first, the series does have some worth as a storytelling device.
The acting does have some awkward moments, but for the most part the actors are quite competent.
The inter-relationship between the cast members is also quite good, furthering the believability of the stories.
The music is nice and works.
Al in all worth watching.
Was this review helpful to you?