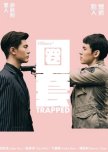 This review may contain spoilers
LORD KNOWS THE AMOUNT OF HOURS I SPENT LOVING THIS SERIES. IT HAS TAKEN SUCH A BIG ROLE IN MY LIFE THAT I'M CLUELESS OF WHAT TO DO NOW THAT IT'S FINALLY COME TO AN END. I WAS INTRODUCED TO THIS 2 WEEKS BEFORE IT WAS AIRED AND I AM FOREVER GRATEFUL THAT I CAME ACROSS THIS BEAUTIFUL MASTERPIECE.
While others found Shaofei's character to be annoying in the first part of the series, I actually adored him to no end. He's so courageous and that's admirable. The fact that he doesn't hide his love for Tangyi is also truly amazing. This isn't no damn i-like-you-but-i-won't-say-anything-at-all. NO! This is the complete opposite. He's so loud about loving Tangyi and we seriously need more dramas like this. SHAOFEI FTW.
Tangyi is such an amazing, flawed character. Good gracious, he's the whole package. Tangyi's my favorite character out of everyone although he can be impulsive. He's such a good lover too.
Now moving onto their romance. THE LITTLE MOVEMENTS ARE JUST AS PRECIOUS AS THE KISS SCENES! I love the scenes where Tangyi is just caring for Shaofei and his little baby is just holding his hand, stating that he's God and nothing can kill him except for a canon ball. Like okay, Shaofei.
I really had no interest in the other two couples to be very honest so I have no opinion on them.
BUT, everyone has to watch this drama. It's packed with so much shit that you're swimming in your feels and yall don't even know it. Sure we were clowned most of the time but it's worth it.
Was this review helpful to you?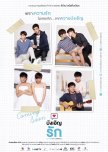 This review may contain spoilers
This series is finger licking good. Didn't come here to brag about Aepete but uh, their relationship is so freaking amazing and admirable. Like come on, where can we get some more Aepete? Their love scenes feel so real and you're able to sense the love through their gazes, touches, and kisses.
The other three couple are kinda irrelevant? I mean I took a liking in Kengkla and Techno's (minus the r*pe) just because they fitted each other so well but other than that, I don't really care about them.
Aepete nation rules.
Acting is amazing for actors who barely tackled their first series or second+. Perth's (Ae) acting is incredible and ugh, I love every inch of him. He's amazing and will do well in the future. Saint is also an amazing actor! For someone who is actually manly in real life, he can certainly take on a timid, innocent role.
Please watch the series. It'll bring warmth and comfort.
Was this review helpful to you?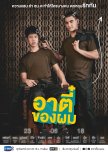 I'm not even sure if Good is the right description but the series itself wasn't really impressive. I mean, I liked it. Don't get me wrong. There were just times I thought they could have done better with this drama. For example, Drake. His acting is terrible. I literally had to exit out the tab five times until I was like, "Hey, it's whatever. Just watch the damn thing." And I did. Frank was amazing. His acting, looks, and personality saved me from drowning. But did I grow fond of Drake eventually? Yeah, I guess. His acting just needs improvement and because he's still young, I think he can do it.
Overall, this series was fun but it lacked many things. The audio is crap at times but bearable.
Was this review helpful to you?