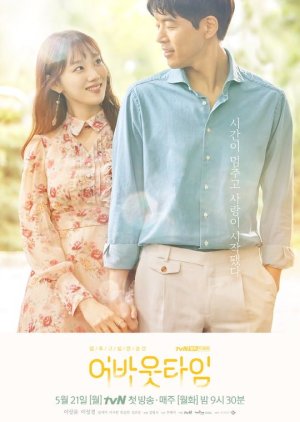 This review may contain spoilers
About Time is the story of a woman who can see a person's life clock, including her own. She's also a scuba-diving actress and trained driver because this show never met a rom-com scenario it didn't try to shoehorn into a tired script acted by people who would rather be doing anything else but this.

This show is worse than terrible because it's also boring. Even the actors look bored as they sleepwalk their way through 16 episodes of predictable plotting, pedestrian characters and cliched "twists" we see coming from miles away.

The female lead is noble and stoic and little more than a singing plank of wood with two facial expressions. The second female lead is ambitious and successful but of course obsessive and crazy because heaven forbid we should portray ambitious and successful women as anything but jealous and desperate for a man. The male lead looks like he'd rather romance his secretary than his girlfriend or at least that he'd rather be back filming Twenty Again.

I made the slog because I was promised I could watch these people get hit by a ToD near the end. But it took far too long to see them being smashed onto the pavement . So even that was not worth the time I put into this tiresome piece of nothing.

Watch anything else.
Was this review helpful to you?