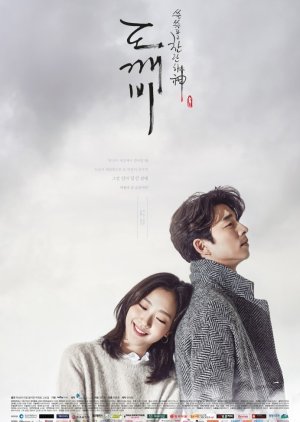 This drama is really something special and after watching it I feel kind of lost to find something similar amazing.

The story was kind of clear from the start but the cast made it very interesting and very very very emotional. Every character had it's own habits and weirdness but that made them even more loveable.
At first I had my trouble with the female lead Kim Go Eun because sometimes it seems as if she's trying to hard and it made me cringe but maybe that's because we meet her in different stages of her life, as a highschool senior and a college student and at her later work. So it is kind of understandable that she goes through some changes in life and in her personality and that made me really like her later on.
The relationship between the Goblin and his Bride developed with some ups and downs and even more interesting was the relationship between the Grim Reaper and Sunny - SO HEARTBREAKING! I loved the fact that the Grim Reaper probably went through the biggest and hardest change during the series as he starts off as an emotionless weirdo.

I loved the music! I even added it on my playlist and I'm listening to the intro song all the time!

I would rewatch it but this drama made me so emotional!! I think that I was crying all the time through the last 3 episodes...that's almost like 5 hours of crying.
It had kind of an ending I could be happy with but before I could be happy it had to punch me in the face and heart and everything came so suddenly...so I will wait until I have the nerves to watch it again.

Overall - I LOVED IT!
Was this review helpful to you?