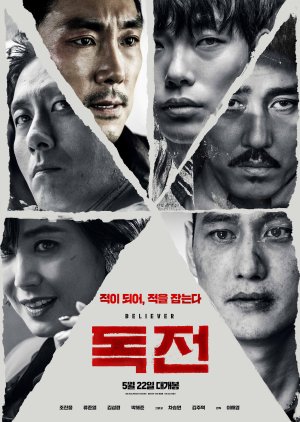 The first time I tried to watch this movie I stopped it after the first 10 minutes, BUT IM SO GLAD I CAME BACK TO IT. The first 20 mins feeds you the main plot and how the police will go after the drug lord, "Mr. Lee". After all the main plots the movie will make you stick around for the good parts, trust me.

BEST PART OF THE MOVIE is the fact that it leads you on. It captivates you, gives little hints until the final reveal. An absolute PLOT TWIST that leaves you second guessing in the moment, "wait, it can't be…". Then you realise it, not only have the characters in the movie been fooled, but also YOU have been fooled.

The captivating character development of See Young Rak was exceptional. Although his back story is slightly questionable at the end, it is a movie overall and the aim is to entertain and not always make sense. Ryu Joon Yeol never fails to put up a fantastic character for each different genre of film/drama he features in. The film is action packed with zany characters who leave you weirded out, especially if the audience has not been exposed to similar genres of movies.

Was this review helpful to you?