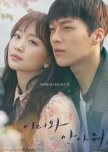 What A Masterpiece!!!!!!!
One of the best drama in 2018!
———————————
This drama is flawless for me. Everything about this drama is soooo amazing. This drama makes me cry everytime i watch it. Big love for All the cast, You guys soooooooo amazing, Especially for Jang Ki Yong, Jin Ki Joo, Nam Da Reum and Ryu Han Bi??. And Thankyou for the screenwriter-nim, you've made a masterpiece, the plot is really lit!!! . And once again, Thankyou for all of you guys who mixed up with this drama, you guys soo amazing!!!
Was this review helpful to you?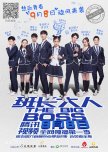 From the beginning, this drama has warned us that there wouldn't romance. Comedy only. I start this drama without any hope that this drama would be nice, first i just wanna watch this drama coz i need something 'easy to watch' BUT, wow, wah, this drama is sooooo fun. It made me addicted. The story is so 'easy to watch' but it's nice. AND I LOVE LEE ELEANOR SOOO MUCH. Her act is so amazing. And all of the cast is also amazing, even there's any cameo who act 'unatural'.
3 Reasons why you have to watch it :
1. If you search for 'easy-to-watch' drama but has nice story
2. If you search for youth drama which has comedy in it
3. If you search drama which has good-looking cast. Yeah, all of the cast in this drama is good-looking for me.
Was this review helpful to you?