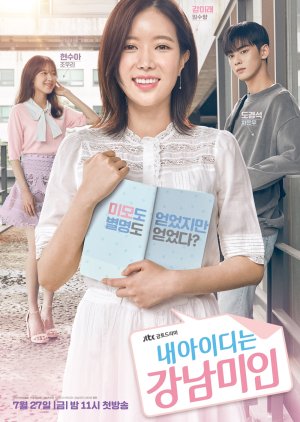 This review may contain spoilers
The beginning of the drama really fleshes out the underlining themes and points that this show is trying to emphasize. Therefore it is mostly driven by characters in the beginning which is not necessarily a bad thing. If you like dramas, that will give you small hints and develop them during the whole course of the series, this one is for you and it's done very well.

The plot comes in a little later and it heavily involves the journeys of the characters. It actually almost reboots itself in the middle, mostly because one of the characters makes such an unexpected choice, that it changes the game. It also brings much humor to the series and keeps it on a light note until the end.

It's a character driven drama and I must say that it is written very solidly. Everything is well fleshed out, the characters develop the right way and the whole show is grounded in reality, sometimes in a bit of a scary way. It deals with very complicated themes that are familiar to you on a daily basis, especially if you are a woman. And it does it in a very respectful, yet real way.

The cast feels solid as well, they do justice to the characters. This drama also has plenty of side characters and there are some very capable actors in the bunch. The main antagonist is also done very well - you know that you should pity her, yet I found myself cursing at the screen at her... and a lot.

The music was fine, with some memorable tunes.

I liked it more that I expected and will think about a lot. It turned out to be a real gem for me.

Was this review helpful to you?