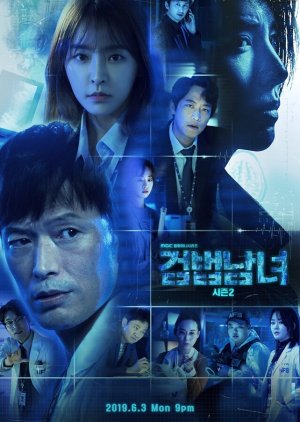 I watched both Seasons back to back and can say this, in terms of story wow, not seen things a story like this flow so well, many other shows have a tendency to have seasons somewhat self contained but this show picks things up from last season almost effortlessly.

That said there are some issue, while the inevitable cast changes from season 1 to 2 had to be addressed, the need to have one of the season 1 character's most identifiable quirks replicated by what is made to be a totally different character, only serves to remind me of that season 1 character and how I liked that character more.
Other issues I had with this season is how it almost pays no attention to the main character at the most important moments and how many events that are meant to be a challenge to her or even overwhelming tend not to be shown in any way thankfully this is not the case at the most critical story moments and does not hold the season back from making its impact. My Other issue with the main character is that in this season she is anything but, now while this is not necessarily an negative, it resulted in the the main character having little character development beyond maturing as a prosecutor.

Some people may take issue with the main Doctor in the show as he is appears to be nothing more than a autopsy machine, Literally I just watched the show and cannot recall seeing any emotion emanate from the character beyond suspicion and I must complete the task at hand. That said without spoilers there is a reason for this that can only be appreciated by watching the season to its end.

Really hope that there is a Season 2.
Was this review helpful to you?