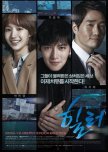 Healer
0 people found this review helpful
Where can I start.... watching healer was a rollercoaster of emotions. After finishing the show rather than feeling satisfied, I felt myself wanting more, asking more questions and wondering had happened that wasn't shown. Skip to the very end for my thoughts on the things that I wasn't pleased with.
Healer is very an interesting watch with a really unique concept. At first strange, but then you grow into the story the more you watch. I practically only watched the first half of the show (first 10 episodes) as sort of like a formality. Although I knew the story and understood the intricacies of the situation, I just couldn't bring myself to care. I didn't care for any of the characters or the relationships that were lost or those that were forming, watching the show was just a way to pass time. In the second half though, circumstances change and there are important things at stake, that's what really brings the story to life. Even then, I felt as though the only thing I cared about was the relationship between the two leads, but as time goes on, the rest of the story becomes just as important. The actors were really charismatic and took on the roles really well, but of course, honorary shout out to Ji Chang-wook because he was amazing.
The OST was nice too but nothing special, not very memorable. In conclusion, I would recommend healer as it's a good watch but you really need patience to get to the good part of Healer.
SPOILERS (only for those who have watched it)
As I said before, the show ended in a good way but I also felt a bit unsettled, here's why;
- Why weren't we ever shown things from the perspective of Kim Moon-sik? (Kim Mun-ho's hyung) You could clearly tell that he wasn't necessarily a bad person and there were reasons for the things he did. E.g; what led him to join forces with Boss? Why was he so hesitant on having Myung-hee all to himself? Also, we were never shown what had happened to him at the end, just a half-arsed scene where he was drunk. Regardless of whether he was a good person or not, he needed to be punished for his wrongdoings but that was never shown or even alluded to in the end?????
- This is also related to the previous point; What is Mun-ho's and Moon-sik's backstory? How did two brothers end up being completely opposite people, did they face abuse as children? Who are their parents?
- What led Ajumma to that stage in her life? They started to show a backstory but then just ignored it.
- Why was it so important for Healer's mom to abandon him as a child? Who threatened her and why?
I know I'm somewhat reaching but these are just the little things that bothered me, not to the point that it stopped me from enjoying the show though. I just don't like it when writers aren't able to fully portray the situation their characters are in. Anyways Healer is a really clever story and an enjoyable drama.
Was this review helpful to you?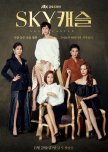 Hands down, the best k-drama I have ever watched. It's filled with twists and turns and every aspect of it is just so engaging. It doesn't get addictive until about halfway through though. I literally binged the whole second half of the drama. Each scene is also meaningful in its own was as I never felt too much of an urge to skip. The acting was also amazing, each of the actors worked hard to bring their characters to life. Each character is also so dynamic that the show works to show that no one is inherently good or bad. Unlike a lot of shows, the last episode was not the most entertaining but the episodes leading up to the last one were. The last episode just worked to wrap the story up with no suspense. If you're looking for an entertaining watch with no sappy romance or predictable plot lines, this is the drama for you.
Was this review helpful to you?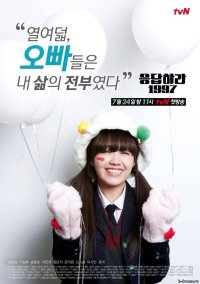 This review may contain spoilers
For the most part, I really enjoyed this drama, there was a point that I binged some episodes. It's not an amazing drama but it's good. I really enjoyed Shi-won and her parents relationship as well as the relationship between the friends, it was really refreshing to watch. I also liked how normalised Joon-hee's (Hoya) feelings for Yoon-jae were played out to be.
The thing I hated the most about the storyline was the relationship between the main girl and the older brother, it was SO unnatural and forced. Could the writers really not think of another way to lead the story???
There were a few scenes that felt like fillers towards the end of the drama, e.g. the encounter between Sung-jae and the old woman, their scenes had no significance to the story. Also, the scenes between the father and his older brother also felt misplaced.
The OST wasn't memorable unfortunately :/ but that's not really significant as the drama didn't have a proper original soundtrack of its own anyway.
Was this review helpful to you?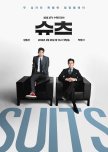 Suits
0 people found this review helpful
This review may contain spoilers
During the first few episodes of this show, I realised that no matter how much I liked Park Hyungsik and wanted to support his work, I couldn't get into it. It has a reallyyyyy slow start, the first couple of episodes are very boring, especially when you've watched the original 'Suits'. It's like watching the same thing over again, however it's not executed as well as the original, this made me drop the show for some months. However after I picked it up again due to sheer boredom, the show got exciting at about episode 8 and I was able to binge it (we all know binging a show means that you're really enjoying it).
In the beginning, the characters may not seem as exciting or as fitting with the original American cast, but they grow on you. Now I know why Jang Dong-gun is highly praised for his acting, he is so convincing. Park Hyungsik (the reason I started the show) also impressed me a lot, he proved that he could be dynamic with his acting and his facial expressions were always fitting with the mood. The only main character I have a slight problem with their acting is the character of Hong Da-ham (Donna's character), she seemed to always have the same facial expression and her sass was overbearing at times. The actress that portrayed Kim Ji-na may not have been on par with that of Meghan Markle's Rachel but she certainly presented a different version of the character that was pleasing to see. She did not merely copy the character of Rachel but twisted it to a slightly different character, which I liked. Another character that deserves high praises is that of Ham Gi-taek, I believe that the actor (Kim Young-ho) portrayed the role even better than his American counterpart; Daniel Hardman. I also enjoyed watching the bromance between Yeon-woo and Kang-seok.
The music was decent and fitting with the scenes and it is understandable that the there aren't as many OST's as this is a more serious drama.
I enjoyed the (second half of the) show, it was very pleasant. The tragic moments felt very real and truly shook me, thereby portraying great acting skills by the actors. The comedic moments made me chuckle too. Regarding the ending, I am a bit unsettled at how we didn't get to see a Yeon-woo and Ji-na reunion after he came out of jail. That missing aspect makes their relationship seem less realistic to the audience, considering the fact that their love story was not very convincing anyway. It seemed like Yeon-woo was too focused on his work to put work into the relationship but the writers still wanted us to believe that he was obsessed with her. Anyway, I guess there's only so much that can be fit into 16 hours (if only they hadn't wasted the first 8 episodes with boring scenes). I really liked how certain themes were incorporated throughout the show, that of weakness and 'the rabbit' lol.
If you've watched the original suits, I don't think you'd be missing anything by skipping the first few episodes because it's the exact same incidences and the characters in this one aren't very likeable at first. Furthermore, there isn't much character development in the beginning, so save yourself the time and skip it. However, I would recommend Suits Korea.
Was this review helpful to you?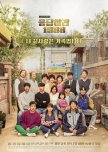 This review may contain spoilers
I love this show. Everything about it just makes me feel so good. What I love about it is that it makes me feel so emotional and happy. With other dramas, I'm usually only happy after completing them but with this, I was so emotional, in every way. As many people have also said in their reviews, this drama makes me want to go back to 1988, despite the fact that I was born 10 years later. It gives you this sense of longing to be a part of the 'famous 5' because you're so intwined in their lives.
Spoilers approaching
Characters
Overtime, I fell in love with Taek, he has such a lovable personality that for that reason alone, I wanted Duk seon to end up with him. I got frustrated at Jung hwan for not expressing his feelings but I loved everything else about him. Dong Ryong was my favourite character, he could always lighten up the mood, so lovable! I adored Jin-joo, both the younger and older version, she always restored a sense of innocence in the story so her scenes were refreshing to watch. Even though she definitely became more outspoken years later, it was interesting to see a different side of her.
Perhaps the best part about the characters is how none of their lives were sugarcoated. Each one was shown for their shortcomings and attributes that made them special, making them even more relatable.
Commendations
- I was pleased at how their childhood was not constantly focused on. I feel as though the few scenes we got to see of them in their childhood sufficed to portray their closeness. I feel as though this is a mistake certain dramas would have made so I am content with how the R88 writers illustrated the past. Given that the 'present' is also the past in the show.
- The production in this drama was amazing, no item felt out of place. It truly transported one back to 1988.
- I was also grateful for the lack of magic realism in the show, everything was realistic, making it a refreshing drama amongst its surreal k-drama counterparts.
Downsides
I am a bit unsettled at how the development of Jung hwan and Dong ryong weren't shown at the end, I really wanted to see how they ended up, or even hear about it from Duk seon, but we got nothing. Instead, we got to see/hear about grown up Sun woo and Bo ra even though I was more interested in Jung hwan's and Dong ryong's. Jung-hwan's especially. It's unfortunate that hiss character faded into the background in the last few episodes as I had really grown to love him. I got a little bored at the Man-ok/Jung-bong storyline after they had reunited. I understand that it was important to give Jung-bong screen time but I felt as if that screen time should have been allocated to the main characters. I was also slightly disappointed at how the pace picked up so quickly in the episode that moved the timeline 5 years ahead. As the audience had already adapted to the slow-pace of the drama, the jump felt a bit rushed and sudden. While watching that episode, I was not satisfied with how things were going.
To be honest, I wasn't too interested in Duk-seon's future (or shall I say present life) in the first few episodes. Despite that aspect of the plot being glamorised, I only got interested in the husband hunt in the last couple of epsiodes when it became a major part of the plot. Furthermore, I would've preferred it if Duk-seon's feelings for both the male leads were delved into deeper, she was a bit hard to read in that respect. Perhaps that was done on purpose by the writers to express how Duk-seon isn't someone who is always sure of her decisions, as it was manifested with her uncertainty regarding her 'future ambition'.
I can confidently say that this is my favourite drama ever.
Was this review helpful to you?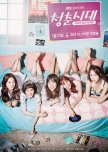 I'm not gonna lie, half the time while watching this drama I was really irritated. This was partly because of the mannerisms of Yoon sunbae and Yoo Eun-jae, I just couldn't relate to them. I know we're supposed to like Eun-jae but I really didn't. Especially her dual personality, she acted so differently when she was with her mother while to everyone else, she always seemed so scared and timid, that puzzled me. I couldn't stand her irritating way of speaking too. Speaking of, Eun-jae's mom was sooooo annoying, I could not stand her either. That said, the acting was mainly really good; shoutout to the actors of Go Doo-young (Ye-eun's deranged ex), Kang sunbae, Song sunbae, and Yoon Jong-yeol (Eun-jae's boyfriend). The only person I had previously watched in another drama was Ji Il-joo who played the role of Ko Doo-young and he did just as well as he had performed in 'Weightlifting fairy Kim Bok-Joo'.
Kang sunbae's story was the most interesting, I always looked forward to her scenes. Yoon sunbae's love interest was intriguing, I'm not sure how I feel about him though, I feel as though the actor could have done a bit better but he was decent enough. His intense feelings for her were never quite justified which made his acting not very believable. To be fair, neither were Yoon Jong-yeol's feelings for Eun-jae but I'm gonna let that slide. There was also never any explanation for Song sunbae's impulsive lying, as a result, I found her annoying at times. Episode 1 and the beginning of ep 2 were really really good but things just went downhill from there, I did not enjoy it from there up until like episode 5. It's safe to say that it took a while to get into as it got better in the second half. With that said, I really forced myself to finish this show. Another thing that really annoyed me was how the genre would switch between scenes, it was so sudden and didn't blend well. 'Strong girl Do Bong-soon' did this too but it worked really well. Also, what happened to the story of the old roommate?? they got us so excited and then just brushed it off. They also set up the housemates in episode 1 to be really mean girls so there's a sort of disconnect from the first episode and the others.
As I haven't watched that many dramas, this is the first one I've come across with only english songs and I'm not annoyed at all, the songs blended really well in the scenes and none of them were annoying. I LOVED the song for the opening sequence, so catchy!
Overall it was a good drama if you can bear the irritating things that the characters did at times and overlook parts of the story that seemed to have been dropped by the writers. If we're being honest, most dramas do this but it's bearable as long as it's not overdone. Personally, I'm not rewatching it, I can't put myself through some of the torturous scenes again (maybe a few scenes here and there though lol). P.S I'm really surprised that this drama has such a high rating of 8.8, guess I just have high standards.
Was this review helpful to you?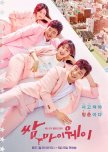 I loved this drama! It is so filled with humour and emotion and balances the two well.
But of course there were a few shortcomings;
- Ae ra annoyed me at times, it felt like she could never be pleased. But overall, I liked the character.
- I feel as though some characters that appear to be quite dominant in the beginning just vanish as the show progresses for example; Moo bin. Even though his character is not one you would particularly enjoy seeing but for some reason ,the first few episodes somehow feel disconnected from the rest of the drama.
Overall, I REALLY enjoyed it. I wasn't too convinced with the first few episodes as I stopped watching for a week after the first three but as soon as I picked it up again things got a lot better. I'm glad I gave fight for my way a chance, it was a nice break from the supernatural/olden-days dramas I had previously watched.
Was this review helpful to you?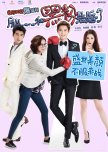 As expected, I only watched it for Chanyeol. Plot was bad and predictable. Also, it was so obvious that Chanyeol was not speaking Chinese in real-time, they could have done better with that.
I did not like the female lead at all just because of the character's personality, but her acting was actually quite good. Chanyeol did better than he did in Exo next door so it's good to see some improvement. It's always nice to see him doing something on his own, I'm tempted to watch Missing 9 to see if he's improved.
I liked how vivid the colours in the movie were.
The OST is not too bad too, I guess.
Was this review helpful to you?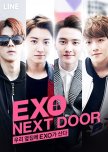 I wouldn't be surprised if the writers stole the idea off of the first fan fiction listed on wattpad. Only watch exo next door if you've seen every possible exo content online and need to feed your hunger, because everything else out there is better than this. I would never re-watch this piece of shit, I just gave 1.0 for rewatch value because that's the lowest that we're allowed to give.
I know this show is meant to cater to exo-l's but I am disappointed in the production for thinking that exo-l's would enjoy this joke of a show, It is an insult to us. Sure, if you're looking for something short, light-hearted and silly to occupy your time with, then this might be for you but you would get annoyed too many times because of the stupidity of the plot. Chanyeol's acting was below average, the other members didn't do much better either, but I would commend D.O. Also, the whole situation between Suho and Chanyeol was just so unrealistic. Most times, you will find it impossible to sympathise with any of the characters. The female lead was purely annoying, irrational and her mannerisms were not cute at all, I feel bad that the actress (Moon Ga-young) had to go through that.
Now one thing I did like about it was the OST- beautiful, Baekhyun did a great job, it's still one of my favourite songs out there.
Was this review helpful to you?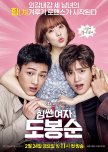 From the onset (episode 1), the drama was really interesting, it was really funny and I was always motivated to keep watching but I'm not gonna lie, I found Bong-soon kind of annoying in the beginning. I didn't understand how a twenty-something year old spoke like she was 5, don't even get me started on how she always said "guk-doo ya", oh my. But as the show progressed, I began to like her more and more and eventually loved her.
Even though I have given a very high rating, there were still some faults;
- Why did Guk-doo always seem to be in a bad mood? And come on, how can he say that he didn't realise Bong-soon was head over heels for him, now that's just ridiculous. Also, why were we never shown an interaction of he and his mother? Why did a mother and son who were recurring exist as completely separate entities? I always looked forward to their interaction (for some reason) but it never came. I know that Guk-doo was not written to be a character that we would obsess over anyway, so I would forgive his 24/7 straight/angry/confused face.
- Bong soon's superpower was over-exploited, she did some things that they weren't even able to explain e.g. we were never shown how she saved those women even though the place had been set on fire. Just a tad bit toooo unrealistic at times.
- I wasn't a hundred percent convinced with Ahn Woo-yeon's (Bong-ki) acting. A lot of the times he just had a confused expression, as did his to-be girlfriend Hee-ji, I guess they fit perfectly, two confused characters. I also have questions regarding how she so easily fell for him after one interaction but I don't want to be too fussy.
- Why was Bong-soon's mother's treatment toward the father tolerated? It was funny in the first few episodes but it got worse and worse and just became... abusive. I did not enjoy watching those scenes at all. Also her (Bong-soon's mum) and her posse were overdone, they became boring and were just a filler (I skipped a lot of their scenes)
- The comedy around the gang members (the ones she beat up in episode 1) was also overdid to the point that it became annoying and had me skipping scenes.
- The comedy around the police was also a bit overplayed, however, I liked how Guk-doo's personality contrasted his work colleagues, it helped him shine more as a main because a lot of the time, I forgot that he was a main; to me, he merely existed in Bong-soon and Min-hyuk's shadow.
Notwithstanding all the points aforementioned, I would still rate this drama a 9.5/10, I wish I could give it a 9.75/10 as that would be more true to my feelings but MyDramList does not provide/allow that option so what can we do. Again, the things I didn't like about it were merely small issues, they do not heavily influence my decision.
One thing that was portrayed EXCELLENTLY though was Bong-soon and Min-hyuk's relationship and both their individual character developments. Although I have one little complaint; how is it possible that he fell so deeply and easily for her? But you know, never try to see the logic in dramas or else you will have a million questions. Anyway, I found myself always anticipating their scenes together, they MADE the show and they also fit so well together.
Lastly, a lot of people did not like the mix of genres but I think that brought the show to life and was executed quite impressively.
Was this review helpful to you?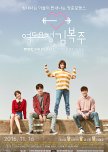 I love Weightlifting fairy. It was such a feel good drama, I really love and miss it!
I rewatch some of it every now and then, it's so lighthearted that I can multitask while re-watching. I can't think of one character whose acting was bad. I fell in love with Nam Joo-hyuk, he did soooo well, I'm so glad that he was given this opportunity as a main to showcase his talent. Lee Sung-kyung also stayed true to the character and brought Bok-joo to life. One of my favourite characters was her uncle; he was moderately funny and never overdid it, as he could have given the nature of the character.
Was this review helpful to you?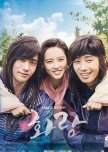 Hwarang
1 people found this review helpful
This review may contain spoilers
The story was interesting and engaging, I would give it that.
Spoilers involved (I'm sorry I can't resist myself)
I would begin the main review by talking about my favourite characters/who i deemed as the best actors:
- Pa Oh (Yoo Jae myung): I never felt any negative feelings towards this character. The actor made this character his own, I had watched him in Strong girl Do Bong Soon and he seemed like a completely different person; that's a GREAT actor right there.
- Kim Soo ho (Minho): it was the first time I had encountered him properly, I'm neither a Shinee fan nor have I watched anything he's been in. But he very pleasantly surprised me, he took on the role with grace and never disappointed. However, the writers could have done a better job with the character; why was he so obsessed with the queen? shouldn't there be more of an explanation for that? why did we never see him in any of the last couple of scenes when everything had been resolved?
- Kim Yeo wool: This character had SO much potential but clearly, the writers seem to think otherwise. Why was his story only briefly mentioned in the beginning when were given an overview of the main hwarangs? He was so intriguing at the start and as the show progresses, you would want to know more about him. But his character was merely superficial, a sort of distraction. In my case however, it was a pleasant distraction because I enjoyed all the scenes that he was in. Don't even get me started on his bromance with Hansung- Fave!
The drama opened up so many doors but was unable to show what was inside, for example, why did Park Young-shil do NOTHING when the medicine suddenly disappeared? They painted certain characters as one thing but their actions proved otherwise. A lot of the characters feelings/actions were also unexplainable, for example, why did Hansung feel so deeply connected to Sun-woo??? even though it had been made clear to us that some of his decisions were sometimes irrational and he didn't think too deeply about things, it somehow still leaves us wondering why he would take such drastic action to protect him. Also, something about the Baekje kingdom letting everything be without coming back for a fight makes me a bit uneasy, but I know that's just me being super fussy. This show leaves me with QUESTIONS and I shouldn't feel this way after watching 20 hours worth of content. You would think that they would be able to uncover everything in 20 hours (instead of 16, as it usually is with k-dramas) instead, all the screen time was dedicated to the most boring main couple in k-drama history: A-ro and Sun-woo. What a bland relationship. I did not like it whatsoever.
Now a list of my least favourite characters because I just can't let it go, whether it be poor acting, poor character development, poor writing, who knows.
- Kim Wi-hwa: The constant laughter got to me; his character became boring after the first few episodes, he also got kind of annoying. I couldn't stand to see him alone, I only enjoyed scenes with him in it if there were others as well.
- Kim Kwang-kyu: His presence was overwhelming. This character was overdone.
- The queen: For obvious reasons.
- The princess: see previous comment.
- A-ro: Don't even get me started, the character was a disappointment. I tried to like her, I really did.
- Park Young-shil
- Han-sung's grandfather
I could go on and on....... I realise that you're not meant to like every character in a production but this was too much, they could have done better. I did not like most of the female characters because there was simply no reason for me to. I have so many questions regarding them e.g. why were we suddenly expected to feel sympathy for the queen at the end when she had acted like a villain all along?
Now you might wonder why I still choose to give quite a high rating after so many complaints and barely any commendations, that's because it did a good job at keeping me interested, it got me addicted, and that's what shows are supposed to do, right? However, I did not understand why a lot of things happened the way that they did, perhaps that it is why I was so eager to watch, to see if whatever 'mystery' there was in each episode would be solved in a sense. But the answers were hardly ever uncovered. At times they were (partially), and other times we were just left in the dark.
I will end with this: If you want something lighthearted, this is not the show for you, it is quite intense. It took 30 minutes to summarise 2.5 episodes to a friend, A LOT happens at once in this drama.
Was this review helpful to you?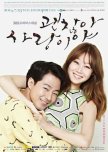 This review may contain spoilers
Spoiler involved, sorry.
This drama didn't get addictive for me till about episode 10. Throughout the first couple of episodes, I wasn't hooked until (spoiler approaching) Jae-yeol's mental illness was hinted at, that's when things got juicy. It changed the whole perspective! Some may say that you should have seen it coming but the plot twist was amazing. It's a great story because it prioritises and validates the importance of mental health which is not something you see too often in media. Therefore, I'm giving it a solid 9.0/10.
Was this review helpful to you?