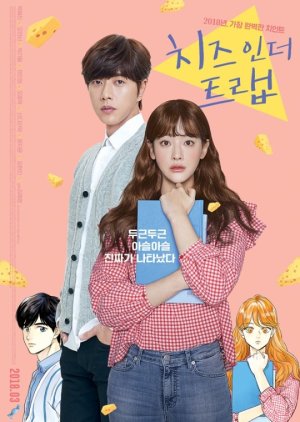 Most times with remakes, I can distance myself enough to compare a movie or drama as its own entity. However, this movie was one of the rare exceptions where I could not. This was mostly stemming from the fact that I had not seen the original kdrama version of this drama, I would not have known what was going on for ¾ of the movie. Thusly, I apologize, but my review will be based mainly on how it compares to the original kdrama (NOTE: I have no experience with the webtoon and therefore cannot compare them).

First off, this storyline format was messy. The original had a better way of presently this story, which in and of itself is actually quite a unique premise. Honestly, in the movie version I was confused. Why did the director choose to put the scenes in that order BOGLES MY MIND… Poor choices were made!! I was unable to understand any of these characters or care about them. They felt flat and these are some amazing actors so that was EXTREMELY disappointing to watch.

In addition, it lacked the intrigue of the original. I was honestly bored…and this is NOT a boring story!! So why was it so hard to trudge through this movie?... I think it was because it lacked the comedy, the mystery, and adorable awkwardness of the original. Not to say the original was perfect. I think it lost focus halfway through. It ended up going in a different direction, that I personally think took away from a drama that had such amazing potential. However, it far exceeded the movie in every aspect!!

Honestly, I cannot really recommend this. Even as a HUGE fan of the story of Cheese in the Trap and someone who waited a long time for this adaption. Truly saddened by its lost potential.

Was this review helpful to you?