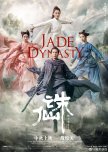 As you may know this movie is movie version of Noble Aspiration which came out a while ago. It isn't a copy of the drama series but has some similar between the two because of both of them being strictly based of the novel. Well you maybe wondering if it worth you time or if I already watch the drama is there any point of watching the movie. I'll definitely say YES because even if you watch the drama it has a different take on the story of the characters and how the story progresses within the the 1 hour and 40 minutes. Even though they only have less than 2 hours to tell the story, I think they did a great job even if it a little rush compare to the drama version. Hopefully they make a sequel of the movie because it kind of ends on a cliff hanger.
Was this review helpful to you?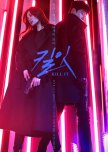 Kill It
0 people found this review helpful
This review may contain spoilers
It starts out to be a drama about a serial killer and a detective who is trying to find the killer. Turns into a drama more than just that. From the childhood of the serial killer and why he is trying to kill these people who are evil, but we still know this is morally wrong. Even though the main character is killing these greedy evil people this doesn't make him a hero at the end of the day because murder is still murder. But we are able to see why he is doing this and we feel his pain and even support what he is doing. But he also has a kind side which is seen when he talks to the female lead and how he cares about animals like the cats.
On top of the great story and production, the music was almost perfect from Min Kyung Hoon, Jang Hee-young, and more singing the ost making the scene more impactful.
Finally, for the ending, I personally liked it because there was no redemption for main character. He already killed too many people and we knew he wouldn't stop his goal to survive. He was willing to sacrifice himself to achieve this goal and the writers knew if he suddenly stops to survive it wouldn't make sense.
Was this review helpful to you?