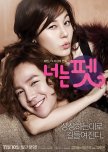 I think I just don't like the korean version, maybe its not a bad movie but I can't help it, hate this movie.
Honestly I love the Japanese version, the story and the cast, but in this version everything is ruined. I don't get the chemistry, the story become weird, I don't care who the actress is, they did a good job the acting was good but sorry because I hate this remake version I dunno I guess I hate it
Was this review helpful to you?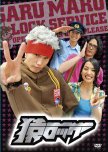 Oh My.. Why Ichihara Hayato can be so funny in this drama???
I give a try to watch it because I know the manga before this drama, I didn't expect much but trust me, I FALL FOR THIS DRAMA! this drama became my number one favorite drama <3
The story was so hillarious, with a litle mature content in it, I guess under 17 need some guide. The storyline is awesome, the cast are good, Don't compare the drama with the manga, because in the drama you will get what you didn't get in manga and so otherwise, I love the way Saru speaking, the accent was so cool. his face when he unlocked some lock is cool. They did a great job to cast Ichihara Hayato as Saru.
It's worth to try to watch, I rewatched 3 times already and I guess I will do more!
Was this review helpful to you?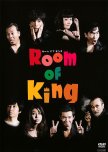 Honestly, I watch this drama because of Mizushima Hiro. well yeah I don't regret it but love it.
I think this drama have an unique story idea.
You wouldn't guess the ending because of the awesome plot.
The cast are good. I love their acting, not really good but so so.
I appreciate the comedy in this drama, It makes me laugh in each eps.
Give it a try to watch if you into comedy drama :)
Was this review helpful to you?