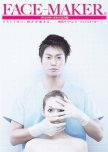 Face Maker is a type of drama that contains many episodes, however each episode will have its own story and that story will end within one episode.
Face Maker is about a highly skilled surgeon who used to work for US Witness Protection Program. He opens his own plastic surgery clinic in Japan and he's also known as the Face Maker in the black market. His job is to change the face of his client by substituting it with someone else's face. It's something like face exchanging, but it's NOT only face exchanging...
The clients are usually people who suffer or not satisfy with their lives, so they want to take on new faces with the hope to change their lives. There is no cost for face changing but you have to exchange your face in return. After the surgery, you can go on to live your new better(?) life.
The other role of the Face Maker is he will purposely go to see his previous client when his/her face is taken by another person. He will not tell the new client about the story of the face that he/she has chosen as the new face. The face can belong to anyone from a detective, mafia boss, teacher, to a serial killer.
The main message of this drama is even though you can change your appearance but you can never change who you are. You might look differently and live a different life, in the end, you are still you.
Why do these clients want to change their faces? The common reason is that they hate their lives. People are always seeking for a better life. They want better lives but they forget that they are the ones who shape their lives.
Was this review helpful to you?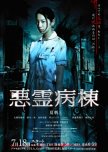 When I was a child, I thought I was going to have a heart attack watching this movie called Ju-on. It as basically the first j-horror movie I have ever watched. Ju-on was on a whole other level of scary. I do not watch horror dramas often, I prefer other drama. However, I had to check out Akuryo Byoutou for myself.
Akuryo Byoutou is basically about cute nurses working nightshift in a hospital where they have to walk around the dark corridors at night with only a small flashlight and there is an old abandoned ward with no electricity.
Akuryo Byoutou is filled with staples of the j-horror genre ranging from woman in white to dead schoolgirls to silent ghosts that just stand there. Its my favourite thing about the j-horror genre, the camera pans around you see a short glimpse of a head at the window thinking 'wtf was that' and it pans back and its not there. Less is scarier.
I also liked how the early episodes are told as flashback. Something happens to a character at the end of an episode and the next one we find out what actually happened and how they are connected to Kaho's character, Runa.
Unfortunately after the halfway mark, Akuryo Byoutou stops being scary when things start getting explained and the show is forced to show more. Ghosts/monsters are scary when you don't see the whole thing and only see a glimpse. Imagination is scarier than the real thing.
Second half is more of a Blair Witch and zombie movie and the finale is something else entirely. I had fun watching, but I will never return to this drama. Horror drama should be scary. This drama is more funny than scary.
Was this review helpful to you?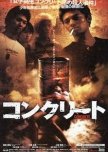 Concrete
3 people found this review helpful
Based on the true story of the murder of Junko Furuta, this horrific movie gives a fairly factual account of the incidents surrounding the 41-day kidnapping, repeated rape, torture, and ultimate murder of a 16-year old high school student at the hands of several young boys of roughly the same age.
The film focuses on the leader of the gang of juvenile delinquent boys, as he progress from dropping out of high school, to becoming a budding yakuza, to petty crime, and to serial rape, before finally setting his sights on victimizing a single young girl.
The girl was victimized in the house of one of the boy's parents, and that they turned a blind eye to the atrocity going on under their own roof adds to the outrage of the crime. The movie takes pains to show how the incident was facilitated by the boy's broken home and the parasitic structure of the Japanese mafia that lent the young punks its name to be used to terrorize people. At the same time, it makes no excuses for their actions. Overall, the movie has a very stark and real quality to it.
Was this review helpful to you?