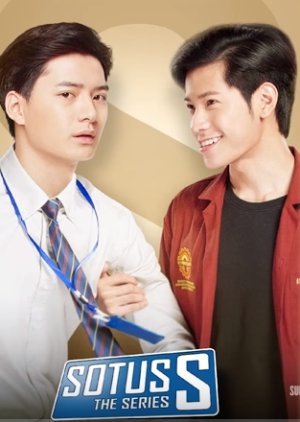 I waited for season 2.. don't know why, maybe that's because there's not so much Bl drama with average production. (usually it's bad ending or rediculous story)

The actors:
Krist is a great talnted actor, i like his acting he have skills , on the other hand Singto is immature actor that not convincing so much and he's character even less convinsing. so it was probably worse for him.

The chimistry between them was bad and the characters not realistic whats so ever, their relationship is a fiction, there was no affection or communiction like a normal human being. It's been 3 years since they started their relationship and still they are not comfortable with each other and not talking so much. even not hugging or something normal dialogs occurred.

The music:
Not to my taste like most of Thai dramas ost its banal , i don't know why all the ost in gmmtv sound the same.without connection.

The story
Boring and plain without emotions, they are in the office most of the time with no interaction between them , the characters around them also plain, it's almost like a long commercial

I try to watch this again ...but i just can't!
Was this review helpful to you?