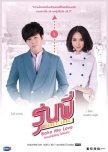 This review may contains spoilers
Why you may want to watch this drama?
+ plot line is very sweet
+ ROSE IS AMAZING (You'll know when you watch)
+ BL
+ hot hot hot main male lead with amazing seduction/teasing skills
+ he also has great hair! (and a killer jaw)
+ even the second leads don't do much damage to the main leads' relationships
+ potential misunderstandings are discussed rather than acted harshly on.
What should you be cautious of?
+ the hero and heroine literally do the mating dance (per say) for a long long time before they finally end up finalizing their feelings.
+ the main male lead gives too much of his attention to his idiotic ex GF (aka second female lead)
+ the second male lead is an idiot. I repeat, an idiot.
SPOILER:
+ A happy ending.
Was this review helpful to you?
Tawipob
3 people found this review helpful
What an exhilarating breath of fresh air. The drama started extremely well and continued the slow, leisure pace in its storyline and romance to the end.
This drama made me appreciate the Thai culture and traditions, it helped me visualise how a normal person's life must have been back then in Thai. It all seemed very realistic (if you take out the magic mirror and time travel)
I found myself appreciating the struggles Thai people must have faced through the ages and how strong they must have been to still be independent now when so many countries were colonised (like mine).
I appreciated the absence of fierce antagonists. Being fully adverse with Thai Larkons I am quite used to expecting to see screaming second leads ~ this drama spared me.
This drama has such strong women, most of who support each other and help each other grow.
The romance was slow and simmering, I'll like to credit the Male lead for this because of his quiet, strict, and shy personality as compared to the open minded, modern, firecracker of our female lead. Still, he was fierce and adamant on who he wanted and who he didn't.
I didn't want to understand somethings he did in the latter half when the prospect of time travel for the future female lead became more concrete, but I did. And I could not fault him for being desperately in love.
One fault I can find is the lack of goodbyes this drama had for the female lead and ALL her circle of people in her original life. Granted, saying goodbye to her mum was a good treat nonetheless.
All in all, I throughly enjoyed this drama and love it dearly. It's a sweet, slow, and thought provoking ride.
9.5/10
Was this review helpful to you?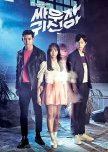 I didn't expect to like this as much as I did!
In fact, I had a childish grudge on Kim So Hyun after I watched "Moon Embracing the Sun"-- that sort of held me back from watching this drama for the first few after this drama ended.
BUT I AM SO GLAD I WATCHED IT!
From the get go-- THIS WAS AMAZING!
I love Kim So Hyun as a female lead (although I am tired of her hairstyle) and I absolutely LOVE LOVE LOVE Ok Taecyeon! His smile, his face, his shoulders, even the way he talks! It's amazing and he is so brilliantly gifted as an actor!
This show was so good I even found myself loving the villain because he looked like such a small adorable boy.
My say? Watch it you all! Trust me! If you enjoyed "Master's Sun" -- you'll enjoy this for sure!
Was this review helpful to you?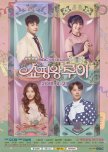 Shopping King Louie Review.
I didn't expect to like this drama so much. In fact initially I only watched it because I had run out of other things to watch instead.
It's hilarious, because by the end of it I almost was embarrassed at how judgmental I was when picking dramas. It served as a nice occasion to remind myself not to judge a drama only at face value.
I must admit, it was partially because of Cinderella & the Four Knights why I may have judged Shopping King Louie so superficially — but I'm an glad I finally did watch it.
For anyone wondering why I brought in Cinderella & the Four Knights — I didn't complete the drama because the second female lead was the queen of pettiness & she didn't deserve to finally get the guy. She actually needed to just stop, move or something and learn to love her own self. Aish. Rant over.
Back to the current review!
I'll just give you guys an easier way to decide if you want to give this drama a go, okay?
Alright!
Really consider watching this drama if you:
~ love Seo In Guk
~ really want to see Seo In Guk being the most cutest little puppy alive! #FR
~ or see him being super clingy, which is totally contrasting most of the previous roles he played where he was completely in charge, like in Hello Monster and Master's Sun.
~ want to laugh like crazy almost 70% of the drama.
~ want to watch a drama where no one is actually bad. Where you understand even the villains. Where villains actually repent.
~ don't like having an super rich aunty, mum, grandmother or stepmother from the rich Chaebol dude's side completely against the poor girl and wants to make her life hell. Have no fear, there is no such female or male present in this drama!
~ love sweet grandmas #RIPDoctorsHalmeoni
~ don't like second lead syndromes. Tired of getting the SLS, guys? If that is the case! HAVE NO FEAR! The second lead in this drama doesn't cause ANY SLS! Because you will eventually start shipping him with Louie! (Wait.. maybe that is SLS, too?)
--
The only reason the rewatch value is 8/10 is because I don't usually watch a drama more than once, but I'm sure to watch this again ... maybe 10 years along the road?
Was this review helpful to you?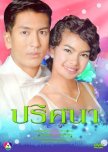 Prissana
2 people found this review helpful
Have you ever watched a drama that made you feel warm and tingly inside? A drama that made you wish that you lived where the characters lived? In a time that they did? Even though you know that living in this age is essentially better for women at least? Still, the plot pulls you in with its beautiful blend of simplicity and complexity.
I can not begin to describe what this drama is, and what feeling this drama induces in me. A sense of nostalgia that is almost misplaced because I have never lived in that era, I have never experienced that life. Still, I miss it. I almost wish I could live it.
What power must a drama have to induce this feeling in me, I can not fathom. I have only felt this way for two dramas so far, Padiwarada & Prissana. It's a beautiful feeling.
It was hard to obtain all of the English subbed episodes of this drama. However, a very kind soul here on MDL shared the episodes I did not have with me, and for that, I am always going to be grateful. Thanks, Ma! <3
This drama can be described in many ways. Maybe like an afternoon rain after a hot summer day. Maybe the clear 5 AM breeze right before the sunrise. Perhaps the velvety smoothness of melted chocolate. LOL, this drama has made me almost whimsical. I'll admit, I appreciate it for that.
The plot was well thought and well laid out. Personally, I did not feel like the story dragged at any point. No episode felt like a mere filler and everything cohesively blended in together to form various love stories all in one drama. Of course, our main lead's love story took the longest to unravel, but it was not one filled with extremely agonizing obstacles formed by third parties ~ and I appreciated that.
All the obstacles that were initially formed were between the two main leads themselves. Their ignorance, their feelings, their pride, their misunderstanding, their love. Just them. They messed it up and they fixed it.
I also appreciated how much depth and time other secondary characters got. There was a lot of characters to relate to, appreciate, roll my eyes at. But none that was cruel without reason. Even the second female lead and her mother I could not begin to think that "this does not happen in real life!" because I can definitely say their characters are real enough. They are not crazy without reason or cruel without a mind. I appreciated that also.
All in all guys, the copies of this drama may not be the best. It's a bit of a blurry mess. After all, the drama was released in the year 2000. That is almost 19 years ago, and the lack of quality in the video is understandable~ but the plot will make the lack of video quality almost seem like nothing. It did that for me. This is definitely a 10/10 drama for me. I doubt I'll ever find something like this again, and that almost makes me sad.
Ah well... give this a go! You will not be disappointed!
Was this review helpful to you?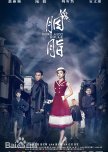 This review may contains spoilers
When I had first decided to watch this drama I didn't know what I was getting myself into. At all. I'd never seen a war drama per say, and I didn't know how this would turn out since it was set during the WW2 era~ the only reason I'd decided to watch this was because Zanilia was in it and I was on a solid Zanilia Zhao marathon, having watched 'The Mystic Nine', 'The Journey of Flower', and 'Cuo Dian Yuan Yang' before this, and also rewatching 'Boss and Me' for the second time as well.
I must say though, I was sucked in so fast I didn't know what hit me! I went through this like a storm, episode after episode till 4 in the mornings! It was crazy, but the thrill this drama presented was amazing. I really loved this drama, and maybe you will love it too.
--
YOU WILL LIKE THIS DRAMA IF YOU:
+ Like Zanilia Zhao
+ Love badass female leads
+ Devoted, badass male leads
+ Like Spy dramas
+ Like war dramas
+ Like a crazy second female lead ~ and like to see her going crazier with constant defeat.
+ Like a very complicated but thorough second male lead. (Ah, Song Mian. I love you.)
+ Like villains you can not really come to hate. (It's crazy, but the main Villains seemed more gentle than most characters here~ especially the female second lead.)
+ Do not mind character deaths. This is a war drama, people. You'll see a lot of character deaths. Trust me.
+ Don't mind crying.
+ Like happy endings.
--
I hope you fall in love with both Song Mian and the main male lead just as I did. I hope you cry and laugh with triumph. I hope you question the confused feelings in your chest about have about the main villains. I hope you learn to appreciate and forgive these characters just as I did. But mostly, I hope~ that you come to love this drama just as much as I did.
Was this review helpful to you?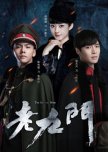 > This drama made me binge almost every night till 6 in the mornings. By the end of it, I was a certified panda.
> Despite its flaws ~ this drama has been wonderful. I've never been more intrigued with a drama that doesn't have its primary focus on Romance.
> Coming to the flaws, the one thing that I could never digest was that this show gave more screen-time to the villains than the heroes. In some episodes, almost half the runtime would be just of the villains drinking tea and scheming, or gloating over their stupid achievements. Honestly, I'd be lying if I said I didn't find this annoying because I really really hated the overachieving military baboon. I can't explain how much I wanted to kill that officer! I don't think I've ever felt this much hatred for someone — that too, someone completely fictional. I suppose I'd have to appreciate the writer and actor's talents despite it all. They did do a good job at making me loathe the character. But still, I always knew I'd have a reason to despise his very existence from his first scene.
>Speaking of villains, I must say, apart from the military baboon and the other three villains, Chen Pi was the world's biggest idiot. Initially, despite seeing how cruel his character could be, I still had hope that he would have a better understanding because of his shameless love for his mistress (Lay's wife). But this boy didn't even want to seek reasoning or understand the situation. He just jumped in with the evil bandwagon and began making everyone else's lives miserable. Despite how adorable the fella looked, I'm pretty sure I wouldn't have thought before smashing his face into a toilet because he was a complete shitehead**.
> Although Romance is of a secondary issue in this drama, the romance between the main couple is amazing. It was very refreshing to watch the exchange between Da Fo and the female lead because Zanilia's character was so upfront about her emotions and motive and a complete sass machine! Once again, Zanilia did a wonderful job! (Complete fan after watching Boss and Me)
> While we are on the topic of acting skills — Great acting by Lay! I'm very impressed tbh. I just confess out of guilty conscience, I didn't even know who he was until I thought I'd seen him somewhere while watching his second or third scene. Googled him up and BAMN! Kpop Idol! (Sorry, I'm not that into EXO yet. Although I'm very much into Lay now.) *clears throat* Back to Lay, he didn't make me feel like I was watching a 25-year-old~ somehow he had a very old soul vibe. I loved him!
> Since I've mentioned Lay making me feel like he was an old soul. Even the first male lead looked younger than him tbh. And William (Da Fo — first male lead) is actually 31! Six years Lay's senior.
> Again, Lay, I can not even explain how much I wanted to just reach into the screen at times, grab his face and apply chapstick on those lips of his during so many scenes! The boy really dealt with a bad case of chapped lips almost throughout the drama. I suppose it was completely freezing in China during the shoots and the poor lad has really susceptible lips.
> My favorite character in this whole drama would have to be split between Lao Ba (fortune teller) and the Luitennent ~ They were quite the characters! And their bromance was something to watch!
> At first when the drama moved to the 'Lao Ba and the lieutenant searching for Da Fo in a small village' angle, I was a bit apprehensive ~ but then I really began to get interested in how the village was structured, and the chieftain. What really pulled my heartstrings, however, was the bittersweet secret unrequited love angle there was between the Chieftain and Er Ye (Lay). It almost made me cry with how beautiful it was ~ it actually made me think "This could be such a beautiful drama on its own"
> Speaking of Lay's love angle in this; ALMOST EVERY FEMALE IN THIS DRAMA FALLS FOR HIS CHARACTER! His wife, that evil Madame Hu girl, the Chieftain, EVEN DOCTOR MO! By the end of the drama I couldn't even deal anymore ~ I once even screamed that I'd take him just because there were so many females into him!
> My personal eternal love in this drama? The lieutenant. I spent every second of his screentime wishing that he get his own main lead in a proper drama someday soon! Those acting skills and looks would really suit the role of a lead. Heck, he'd even look great as a Korean main lead because he has those looks!
> Slowly moving to the more sour points in this drama — Er Ye's eternal, unconditional love for his wife slowly made me feel suffocated every time he refused to even try to give up finding a way to be with her. I mean the lady's dead. She said she's content with her life. Okay nevermind, maybe I don't understand the mechanics of true love.
> While I adored this intriguing drama~ I got really tired by episode 39. Everything felt too confusing, and I got very bored of the folks still having to deal with the tombs. You'll need a lot of patience to pass through the episodes after 35, to be honest.
> The ending? Open-ended tbh. I don't know.. I just somehow didn't feel it.
Was this review helpful to you?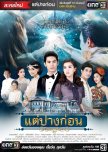 This review may contains spoilers
This larkon can be divided into three arcs.
ARC 1: Episode 1 to 4
The first lifetime where a freshly England returned Thai prince Khun Chai Yai gets told that he is engaged to a Thai princess, Wilailayka, but ends up falling in love at first sight with a Lao princess, Jao Nang Noy, who is staying under his father's guardianship while she completes her education.
Obviously from the synopsis you all already know that Chai Yai and Jao Nang get married and Jao Nang dies on the same night of her wedding from being poisoned in their marriage house. Khun Chai Yai dies soon after as well from a broken heart, staying faithful to his dead wife until his last breath.
What I loved about this arc was the unwavering love and commitment Chai Yai had to Jao Nang. From the moment he fell in love with her, it was just her (granted he didn't even care for his fiancee even before he saw Jao Nang). He made it extremely clear to both of his parents that he was going to marry Jao Nang and no one else, and no amount of pressure from his mother made him give in even for a minute in his intentions. I liked that. A lot.
ARC 2: Episode 4 to the first half of episode 19
Ultimately this is where we see our FL after her rebirth, 20 something years later. Because of the war, her mother dies and she and her father (who is a chief police officer or something) move to the more prominent parts of Thailand where she earns herself a job as an English teacher in a school. This is where she meets the spirit of Khun Chai Yai who has been waiting all this while to see the rebirth of his love.
A lot of things happen in this arc:
1/ Our female lead , now called Rachawadee, remembers her past life
2/ Meets and falls in love with the spirit of Chai Yai
3/ Gets another engaged man fall completely in love with her
4/ Ends up being ordered by Wilailayka (who is quite old now) to live in her palace and serve her
Again, I'm sure you must all understand through practicality that a human and a ghost love story... just does not blend well. Therefore major changes had to occur for both of our main leads.
Personally, I thought this arc was stretched way too far then it needed to. A lot of the major plot points could have been dealt with a lot faster, there was no need for almost 16 episodes to take care of all the things that were taken care of. 10 episodes would have done perfectly without beginning to feel like a drag.
ARC 3: Episode 19.5 to 21
In this arc, Khun Chai gets reborn as our second male lead's son & Rachawadee gets reborn as her best friend's youngest daughter.
I have to say though, 2.5 episodes to wrap up a happy ending? I am disappointed. There was just not enough time to develop the story as much as it could have developed. They could have made a very beautiful arc if they had just managed to shift at least 5 episodes from arc 2 into this arc.
Still, we did get our happy ending . The over-all story left me with a warm feeling in my chest when I was done. Ofcourse, there was disappointment but there often is disappointment when it comes to me. I'm always unhappy about something in a drama. Regardless, the fact that this drama made me feel warm inside trumps all.
Overall, a drama that should not be slept on. Give it a go if you're intrigued !
P.S. Be prepared for the second male lead's wedding night scene. Trust me.
P.P.S. 21 episodes and we finally have a kiss between the main leads. Thank the directors!
Was this review helpful to you?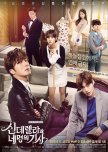 Did I complete this drama? No. I just could not bring myself to.
This drama started out amazingly. I absolutely loved the first episode-- and although I wasn't falling for the second male lead, I wasn't quite down with the 1st male lead too-- since he was so smitten with the 2nd female lead.
A couple of episodes went by and I found myself disliking this drama, personally. Mainly because of the second female leads angle. Her obsession with Ahn Jae Hyeon's character (2nd male lead) completely pissed me off as the episodes rolled by.
I mean that girl did not deserve Ahn Jae Hyeon's character AT ALL! She needed to love HERSELF! and just let go of that obsession!
It hurt more when Ahn Jae Hyeon's character liked her back-- that's when I pulled the plug.
Overall I can not tell you not to watch this drama. But I would suggest you keep this in the back of your list when you can not find anything to pass time with at all.
Since I have not finished it-- I can't say that it was horrible. But could I call it good when I couldn't even bring myself to finish it? Maybe not. Maybe not.
Was this review helpful to you?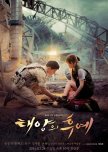 This review may contains spoilers
Why you may want to watch this drama?
+ the OST is AMAZING!
+ the second leads' love story is the highlight of my life. I love them.
+ the first leads' also have a very cute love story. Song Joong Ki and Song Hye Kyo are OTP.
+ amazing plot line. I was literally very impressed.
+ love. love everywhere!
+ Onew of SHINee is the most adorable little kitten to walk on this planet.
+ not a single episode that's boring.
+ no jealous second female leads
+ big boss' love rival was hilarious.
+ great English skills by the cast!
What should you be cautious of?
+ I loved the second leads' love much more tbh~ I lived for their love throughout the 16 episodes.
+ be ready to see a very sexy, yet evil villain.
+ subtle/ intentional/ unintentional racism on some parts.
MAYBE SPOILER:
+ A happy ending.
Was this review helpful to you?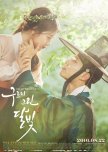 I refrain from negatively analyzing the actor's skills in acting. Mainly because I hold no substantial merit in order to judge their line of work and skills. I'm merely a viewer and if I'm able to connect with the character and if I'm able to smile when they smile and cry when they cry — to me, that is great enough.
That being said, I'll try to make this review as easily understandable as possible — I find that I spoil a lot if I let myself get into details.
Alright, let's begin.
What I did not like:
> This drama held the typical essence of a plot that almost all K-dramas have. The main female and male leads meet, they become close, the second male and/ or female leads get introduced, the main leads fall in love, and eventually, confess — all within the first half of the drama.
This leaves the second half of the drama for the heartbreakingly typical events such as the painful separation, countless scenes angsty scenes, lots of tears ~ both for the fans and the characters, giving into 'almost' marrying the second female lead, universal rejection of the second lead by the female lead, and who can forget the overly anticlimactic climax.
The second half had me breathing fire from my nostrils and pouring tears from my eyes all at the same time. It was a hideous situation to be in and I really really don't like it when dramas have these sorts of formats (Usually Korean dramas) — not my favorite format to take.
And the first half? The first half wasn't any better to my heart as well tbh ~ spending watching every sweet moment in each episode with the thought "oh deep crap will happen soon" isn't something I really wish to experience while watching male leads flirt with the female leads.
> The second female lead. I found the character extremely annoying. I don't know, but since her very first scene, I couldn't shake the hatred off of me. I hated her more than I despised the Queen and her father. I suppose it was the protectiveness I felt for Park Bo Gum's character — but I really really really disliked the second female lead. To a point where I found myself skipping each and every scene she had screen time in. No regrets what so ever ~ at least I was a little more tension free.
WHAT I LIKED:
> Park Bo Gum. Oh my God is his acting phenomenal! To be able to witness the beauty of his expression changing from happiness to sadness in a split second, or smiling but having such deep agony in his eyes – is truly one of the life's tiny blessings to witness. This boy is going places (Ha! I'm speaking like I'm an old experienced woman when I'm two years younger than the fella.)
> The light side romance and friendship ~ oh, sweet love. What a blissfully beautiful and gratifying thing. Almost made me wish I was in love. Oh, sad life!
> I really really enjoyed the female lead's character, her personality was extremely cute, especially when she was so carefree in front of the prince when she thought he was a mere palace worker. The scene where she's upset on being passing, despite leaving her final eunuch exam sheet blank on purpose — and the Prince questions her about it — was personally hilarious!
> Bedroom eyed bodyguard. Someone kill me, he's a young kid. I should wash in distilled water and bathe in antiseptic because my mind's full of crap at even thinking like that about a 19-year-old.
> The second lead — Although I was a little skeptical about his character and initial intentions for Ra-On, and also wasn't able to contract the second lead syndrome, I still very much appreciated his personality as the drama ripened.
> The ending. HOORAH for a happy ending. Hoorah for a beautiful scenery to end the drama with.
Was this review helpful to you?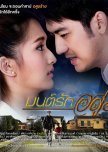 This review may contains spoilers
When I began watching this drama, I had gone in with reading only the synopsis (The old one, I changed it after I watched the drama) and I was absolutely terrified. Thankfully, although the story had a few weak points and the male character was aggressive, there were no rape scenes and the male character came to love the FL through her personality and perseverance.
Yes, the child of the ML was annoying, but that was mainly under the influence of the ML's dead wife's sister (Who is in love with the ML).
All in all, this is a lighter sort of watch that you should give a go without investing too much of your brain or emotion in. It won't cause you a lot of damage. :)
Was this review helpful to you?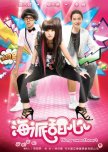 This review may contains spoilers
This review may contain spoilers. MAY. Subjective. Depends on what each person views as a spoiler.
> There basically is two parts to this drama, the first part is where the male protagonist is a mushroom head (Da Lang) and the drama is viewed in his POV, and the second part is where the male protagonist turns into a revengeful, super idiotic Hunkabaloonka (Xue Hai)~ this part is shown in the female lead, Bao Zue's POV.
> I believe this drama isn't one that you should watch with a serious mind. It's not a drama that you should seriously analyse and try to rationalise. You should come to this drama with zero expectations of it being a normal rationalised drama. It isn't. The characters will do some things when they shouldn't. And they won't do some things when they should. Things that would otherwise be so impactful and tangent changing won't be a big deal in this drama as well. You just have to keep your mind open to being carefree and detached. That way, you'll be able to enjoy this drama to its full potential.
> This was an extremely funny but weird drama. The First 6 mins into the first episode, I couldn't help but think, "Oh my God, what the hell am I watching? " But by the end of the first episode I was like, "Oh my God this is the funniest thing ever!"
> The role reversal was also strong in this one. The guy is the weird, innocent one and the girl is a total badass. I didn't ever wonder about a reversal as such but it's refreshing to see such a change nonetheless.
> At first I didn't like the girl as much as I liked the guy because I thought all her physical abuse towards the guy (she hits his head and kicks him in the arse a lot) and her screaming all the time was not necessary. It was a little too much. But then I realised the male lead was an even bigger idiot~ he never trusted the female lead and always conceded to everyone else on their views on the female lead.
> I think the main thing I found irritating in this drama was the main leads' weak personality traits. For instance, for the female lead ~ she doesn't care to defend herself. When someone thinks she's at fault, she lets them think what they want. It's the basic "They don't trust me enough and they doubt me, then why should I explain myself?" scenario with her. As for the male lead~ he's a moron. He believes just about anyone and is so naive and unchanging in his thoughts. Especially when half the things are so obvious~ and yet he makes up another excuse just to justify that what he thinks (which is incorrect, mind you) is correct!
> In the first part of the drama, I was really feeling the chemistry between the male and female lead, but during the second part my SLS (Second Lead Syndrome) rose and began going crazy on me. He basically gives her a home, brings food to eat with her because she has no money yet, gives her a job, looks after her when she's sick, and even went out searching with her for the male lead~ for three years!~ I couldn't find myself to blame her when she decides to forget the male lead and let the second lead in.
>The male lead's entry in the second portion of the drama comes right after the female lead decides to give up looking for him and move on. I have to admit though, his entry was hilarious! Purple pants, hot pink shirt and a very pale pink jacket to boot... I was so shook!
> At first when I had read the synopsis and done some research on this drama before watching it~ I had thought the main male lead would turn into a completely cold, ruthless player in the second half— he doesn't. He's still nice. Just completely, insufferably confused and misguided.
> I believe in the second part of the drama; what fuelled his stupidity was the fact that he believed the main female lead only dated rich guys, and so with his 'woe her until she wants to marry and then dump her' plan he thinks, "Oh I'm super rich, all I have to do is flaunt my money and buy her diamond necklaces and she'll come running right into my trap!"
Obviously, the female lead isn't money minded and this only pisses her off more. Over and over the main male lead tried to show off his wealth and compete with the second male lead, and over and over again the girl gets irritated and pushes him aside. It was such a sad cycle of events to witness tbh.
> By the end of the drama, I almost wanted to extend my hands and go, "Come here, Yan Feng (2nd male lead), just come here! You won't ever get her. It's so obvious. But you're so nice and oh what the hell, I'll keep you!"
> I also believe this drama could have ended in 19 episodes. I don't know if they wanted to keep a slow and steady pace, but I really wanted the leads to just figure it out and get back together or something already.
> I also really really disliked the male lead's two sisters. I have to admit though, I hated the player sister more than the grandma sister. This was because she was the stupid mind behind all the revenge plot and all his other actions that completely messed things up. Then, even when she witnesses what actually happened with the main lead and everything was explained ~ she still acted as if the boy's reason for being so melancholy was not justified and that he was hurt because of the female lead. He wasn't hurt because of her. He was hurt because of misunderstanding her. Honestly~ I don't see how anything was the main female lead's fault. _._
> Another character I absolutely couldn't stand was this tiny girl who worked in the ice cream shop and threatened to hate the main female lead if she didn't like the second male lead back. I wanted to reach into my screen and smack her head. Ha ha, I'm kidding. Okay, I'm not.
> Ah, that aside~ a lot of things happen in the second half, the first bit of the second half is funnier than the last phase of the show, which made me cry a lot. There was a fire, memory loss and kidnapping. There was also lots of tears. But I'm glad I was about to stick through!
> The ending made me realise how much I loved the female lead's character. Although she was rough and tough and refused to defend herself and let people believe what they wanted ~ she was, in her heart, absolutely devoted to the main lead. Yes, there were times when she felt like giving up, honestly, anyone would too, there is so much one can take. But she was completely devoted nonetheless.
> Some folks may dislike her for not refusing the second lead till the last episodes of the show but honestly ~ she tried to give him a chance and forget the main male lead, but every time she tried the main male lead did something and BAMN! Mission unsuccessful! So don't take that equation too seriously.
> ENDING: Happy. Very happy. :)
[[Little Notes]]
> This dude gets so many hits on his head by the girl. I'm thankful in every moment that he doesn't get any more stupid than he was. I just wish she would stop hitting him on the head all the time. Especially in public. Although — I really appreciate this actor's acting skills. Pretty good!
>During their second kiss— I like to call it the transition kiss because they transitioned from 'sort of friends' to 'dating'— I was really shocked because this was the first time I saw a female lead doing all the lip movements and the guy being still and innocent. This is the complete opposite in other dramas. I don't know why but I couldn't help but laugh during this scene. It was like "Oh wow, never thought I'd see this day."
> I felt so bad for the cars in this drama. I really felt like I wanted to shout "Leave the cars alone! Don't drive like you're shook and on weed! Shook and driving is illegal! Give the poor cars a rest!"
> Okay so this drama also had a scene with skin colour shaming (the main lead was the one who commented on it). Just a note to all you girls who are of colour. Please do not find it offensive (I held myself by the wire trying not to) Not everyone is open minded about melanin differences. :) Let us also keep in mind that this drama was made in 2009, completely 8 years ago and the mindset must have changed from then and now, right?
> Honestly I think the location for the male lead's home wasn't actually a mansion but a resort or hotel! It's hard to explain, but you'll know when/if you watch the drama.
Was this review helpful to you?