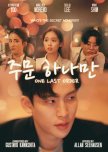 You might think I'm giving this too high a rating for such a short and simple film. However, I feel that it deserves such a high rating and it's appeal is in the fact that it's short and simple.
I have to give it Kudos just for being a gay Korean film first of all. Those are often hard to find, so whenever I find one I have to praise it.
This one especially is such a beautiful creation. The plot is simple but in a good way, the acting is endearing, and the music and setting are aesthetically pleasing to the story.
I truly loved this film, and will definitely re-watch it. It gives you such a warm and soothing feeling. It's definitely worth the watch.
Was this review helpful to you?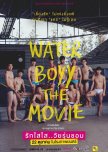 I only saw one review really praising this movie so I felt I needed to write one of my own describing just how good this film is.
First of all the plot is practically perfect. Aside from one "three months later" at the end I thought the timing of everything was flawless. The slow burn elements were timed out so well which is hard to find in movies. Things often feel rushed in movies but this one is an exception. The romance felt natural and progressed in a way that felt right and made it absolutely adorable.
Talking specifically about the romance the acting is so so good and the two mains have great chemistry. The dialogue is really good as well and serves an important roll in this particular film. Besides dialogue there are also many points where no words need to be spoken. Looks and actions are enough. It's balanced between the two and provides such an incredible romance.
I also liked how this film dealt with the struggle of discovering your sexuality. BL movies and shows aren't always great with it, but I thought this movie did a really really good job portraying it.
What also set this movie apart from others was it's end. Unlike other movies and shows it had a satisfying end that brought everything together. I didn't have to devote the rest of my life to planning out my own ending in my imagination for once.
Overall this movie is adorable, romantic, and even a little funny. It's my new favorite movie and I fully recommend it and will probably be re-watching it in no time. So please don't let other reviewers or comments deter you from this fantastic movie.
Was this review helpful to you?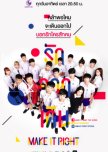 High school boys in super short shorts + Awkward kiss scenes that aren't even shown + A pretty good op song + Sickeningly cute scenes + crude humor + really obvious product placement + One crybaby MC = Make it Right
Overall: To be entirely honest this show wasn't great. That's not to say it wasn't good. It definitely wasn't bad. I've read many comments and reviews of people who loved this show. I'm definitely not saying it's bad overall. However, for me personally I didn't really enjoy it. I almost quit many times but I powered through, and having now finished it I almost wish I hadn't. If you're interested in my personal opinion on why I didn't like it please keep reading for more detail.
Firstly I'll start on the good points:
1.) The opening song is actually pretty good. I even added it to my playlist on spotify.
2.) The two main romances (Tee and Fuse, and Book and Frame) were pretty cute.
3.) I'm sorry I legitimately can't come up with any more good points
Next...the not so good points:
1.) So when I say it had obvious product placement I don't just mean they used the product and the camera focused on it and it was all very obvious. No, I mean like the characters talked about how great it was while using it and it happened so often that it got to the point I felt like I was just watching ads.It would have been better if they'd worked it in more naturally. Hell, the main characters sister basically just existed to work advertisements into the show.
2.) The kiss scenes (if you can call them that) were very awkward. I read that in the comments before watching and thought maybe people were exaggerating, but trust me..they were not.
3.) A lot of the romances seemed forced, and I really couldn't get into them
4.) Some of the characters didn't really seem to have a purpose for the plot. (Yok)
5.) Some of the characters I just genuinely disliked (Tan)
6.) Some major plot points didn't get solved (however I'm hoping season two covers them)
7.) Everything just seemed very immature and it was hard to take any of it seriously
8.) The age thing. They're all supposed to be high schoolers and they'll act like immature stupid teens one minute, and the next they'll be hooking up in hotel rooms. It just felt weird.
I just really couldn't get into this show. I wasn't desperate to find out what would happen next, I didn't cry, I didn't sit on the edge of my seat, etc. There were a couple funny points, but a few laughs was the only reaction this show really got out of me. There were more points in the show that were supposed to be funny that didn't make me laugh however, as they were more suited to someone with crude humor that I do not possess.
Honestly if you've seen Sotus or Love By Chance don't watch this show. You've already been ruined by true masterpieces and watching anything else afterwards will feel disappointing no matter what it is.
In conclusion, I clearly didn't like it but if you don't mind the things I listed then give it a try and decide for yourself I guess. I also want to clarify once again that I don't think this was bad. It just wasn't for me. However I still think that the creators, actors, etc. deserve some kudos for their hard work.
(and shout out to Tincan's actors for being in the same show and their characters never once interacting. *cries*)
Was this review helpful to you?