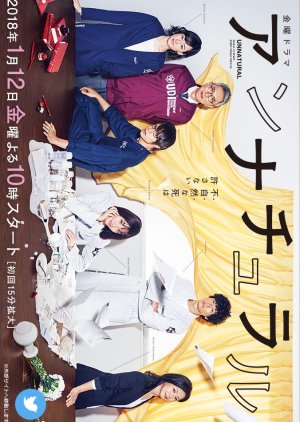 Let me start by saying I originally started this series because of Kubota Masataka, however, the rest of the cast wonderfully betrayed my first expectations!

I don't recall seeing such a wonderful cast of diverse talents working together so well. Everyone fit together within their scenes it felt like I was watching a documentary or reality television stories of forensic pathology instead of a scripted television drama. From the emotions, characters, plotline(s), forensic/medical terminology... Not one point was lost or disappeared within the fast pace of the show. I do feel like they could have stretched it out, maybe 15 episodes or even a season two instead of completely ending the show.

It was really nice to discover new actors to follow and to see some familiar actors in roles I'm not used to seeing them play; this show was quite the adventure! I binged this series all in one day (it's currently 2:00am where i am lol)

The twists and turns within this show are amazingly portrayed. Each time I thought I had something pegged or knew some medical information, I was completely blown off my feet and learned something new. I sympathized a lot with a few of the stories and characters, too. The cast and director and writer(s) made this show perfectly human.

I would absolutely recommend this show to anyone who is a fan of thrillers, suspense, detective, comedy, slice-of-life, medical dramas. Of course, people like me who aren't so good with scary things could like this show too! It isn't as scary as I thought it would be at first; quite the opposite... I really learned a lot, and I absolutely fell in love with this show!
Was this review helpful to you?