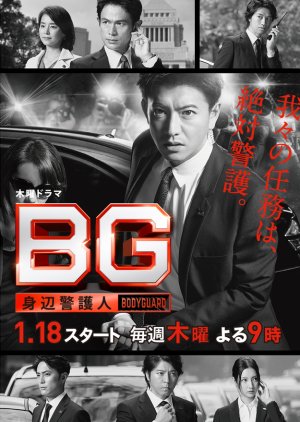 This review may contain spoilers
I have to start this review off with: this is not a series to miss! Only 9 episodes is a shame but it is packed full with every type of genre you could imagine; heroes, villains, suspense, romance, drama, upsets, thrillers, mysteries, action, and so much more. I have never fallen in love with a television show so fast in my life!

At first I began watching this for the cast, with three of my favorite male actors (Kimura Takuya, Mamiya Shotaro, Saito Takumi) and one of my favorite female actresses (Nanao) this show was on my "to watch" list ever since the first trailer! Not one of these actors/actresses disappointed throughout the entire show; I saw new sides of them I've never seen and am excited to continue following their careers. Each actor/actress showed their true self within each character and it was amazing to watch them work as a team from beginning to end.

Each episode was full of emotions, laughter and tears, anger and happiness, frustration and so much more! I cannot count how many times I laughed within this series, though I can count how many times I cried. This show is ingenious, unique, honest, smart, full of reality, bittersweet, and a perfection that should be seen by so many more people and should definitely have more than 9 episodes!
Was this review helpful to you?