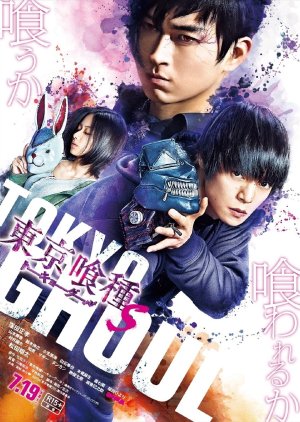 Just saw the European premiere at the French Japan Expo 2019 this afternoon (7th July 2019 - 3rd worldwide projection).
Overall great performance by the whole cast: We've been honored by Kubota Masataka, Matsuda Shota and Yamamoto Maika's presence along with the movie's producer who gave us a Q&A in the morning explaining among other things that they're all fans of the manga... Kubota Masataka also said he was a friend of the mangaka, they ate barbecue together and other little trivia regarding the filming. I can't rate it on the website so for now I'm just gonna give my personal rate which would be a 6.

All actors are stellar in particular Matsuda Shota whose performance is through the roof. The CGI were way better in this movie than in the first one particularly Touka's wing which is very very pretty to look at. That's for the good points... The bad points. It's actually one of my least preferred part of the story... The movie is pretty gore and disgusting and there's LOTS of action like... A LOT. They're very well done and If that's your cup of tea that's cool... I on the contrary enjoys it more when there's action but when the focus is more on the moral dilemma ghouls and humans are facing which is at the heart of the manga.

Listening to the comments by some viewers after the projection... I'm not the only one. Still, the actors gave it their all and I can't bash the film for trying. Personally I find it's a complicated movie due to the difficulty of reaching the right balance between action and life scenes.

Be sure to watch a bit after the end, there's an extra scene in the middle of the credits.

Was this review helpful to you?