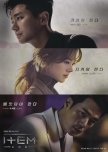 Item
13 people found this review helpful
Since there is only one person who reviewed this title, I thought I'll bother to give my 2 cents. The overall rating I got taking all criteria into account for this drama is 4... This being said, on my page it's 2.5... because it's that bad.
Story: 4
The premise is really exciting... Read the summary and if you love sci-fi, you imagine you're in for a treat. Plus, the trailer looks awesome. Unfortunately, the trailer is the best thing this drama has going for it.
Without going into too much details because I'm too lazy and this drama has sucked my energy dry:
1. The directing is AWFUL. I know we've been spoiled by cable dramas but this is basically the level of a soap. I can't even begin to explain how everything looks like a show made by a director in training... By God it's just so... dull. DULL DULL DULL and BORING. Are we watching a sci-fi show in which objects bring super powers? Seriously?
2. Too many exposition scenes: Seems like the scenarists thought we were all suffering from Alzheimer disease seeing how many fucking times they explain and re-explain and repeat and re-repeat SEVERAL TIMES things we already SAW in the show.
3. DEUS EX MACHINA x 1000
They waste a lot of talking in mid-air to bring us no new information... but when it comes to explaining how some things occurred and why... nothing. It's particularly obvious at the end of the series were it's not shown how exactly a girl is saved from a bomb, how the 12th object was found and WHY it was where it was and not with the rest of the objects in reality, how the main lead manages to get back and so on and so forth and don't even get me started on this supposedly "open ending".
4. The music directing.
Ok. So that's not a critic regarding the music itself... But seriously, this Director doesn't know when things should be silent and when dialogues should be avoided... It breaks any type of emotional impact intended. There were several scenes supposedly emotional that I just couldn't get into because useless dialogues were put in ( which actors struggled to act themselves) with the music in the background when music should have been in the foreground. They were also many scenes in which there was just too much music: one scene after the next we would be bombarded by different tracks supposedly to get us invested but it just made you disconnect.
And that's a summary, there's so many things done wrong that it would take me pages after pages to go into more details and this series doesn't deserve more of my precious time. I don't know for the webtoon, but if you're curious go read it, it just can't be worse than this nightmare.
Acting/Cast: 6.5/10
Joo Ji Hoon delivers for the most part but you see that he did struggle with some "emotional scenes" at the end of drama... Well can't blame him since it's just SO POORLY WRITTEN. Same with the actress acting "Da In", she starts well but near the end, you see the struggle. I'm not sure if it's it's because they were badly directed or if the script was just even worse than at the beginning of the series.
For the rest, the acting is okay though not extraordinary. I won't blame the actors for doing poorly when the raw material is poor. This being said... Jin Se Yeon is just terrible and that's not too strong a word. I don't like to bash people but she's just not believable. She doesn't know how to be badass, she doesn't know how to be angry, nor how to be sad. She's just bland.
I wasn't as wary before but now... Man! I think I'll think 10 times before starting a show she's in.
Music: 4/10
I don't really know if it's the music itself or rather the way it was used that made me feel it just wasn't "it" BUt nope, the music just didn't work except for the main theme.
Rewatch Value: 1
Because there's no 0. Frankly we should add a "watch value" before talking about re-watching.
Overall: 4/10 (personal ratings 2.5/10)
I can't believe I wasted a precious day off for this sh*** . I had one single day I wanted to treat myself with a good show. A day I would do nothing, no work, no housework, no phone call, no nothing. And I picked this show to catch up when the first 20 episodes had already aired. I SO SHOULD HAVE READ THE COMMENTS!!!! I kept waiting for the show to get better... I waited and waited because I SO not wanted to not have wasted my day. I even finished it hoping to justify the 16 precious hours of my precious free-time on this show. BUT NO. IT KEPT GETTING WORSE. How can you turn such a good idea into such A MESS. The 16th episode is even more boring than the whole lot. It's an hour-long epilogue with characters we don't care about when it should have been done in less than 10 minutes with a good MUSIC in the background. But Nope.
4th disappointing drama in a row Drama gods! 4th! Thank God for Kingdom, at least 2019 will have saved its honor but so far it's been disappointments after disappointments. I'll stick mostly to anime and manga for a couple of months, at least when the show's bad, the torture's short.
Was this review helpful to you?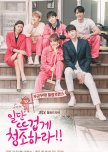 I'm only commenting about the drama, never read the manhwa.
Story: 5
Nothing new under the sun. We get the usual tropes that I've seen in most K rom-com I've seen for the past 14 years but unfortunately it's very badly handled.
The pace is all over the place. Some characters are underused. The classic separation of the leads has absolutely no believable ground whatsoever and its resolution is basically this "it's the 16th episode, you've suffered enough so you can be together" without any explanation. It is very unsatisfactory especially since we have a classic 2 year gap in which the lead guy resolves his issues without us knowing HOW ... which is a wonder given how much time was given to show how much his life has been destroyed by his phobia.
As for our CEO's mysophobia, it would have been great to see him heal gradually such as in "Kill me, Heal me" instead of basically Oh Sol being his walking drug and him reverting back to his old self as soon as he can't be with her and him being healed out of our view.
Oh Sol's reasons for not being with Seon Gyeol are ridiculous... and ridiculously resolved... As for Choi Ha In's reasons to be in love with Oh Sol and sticking with her appear very very thin. It feels like a forced love triangle that has absolutely no purpose whatsoever. Song Jae Rim is cruelly underused to the point that I wondered why his character has been introduced in the first place.
The first half of the drama is pretty enjoyable but the second half is a drag and ultimately becomes boring.
Acting/Cast: 8
Good job from the whole cast particularly the leads who have great chemistry.
Music: 9.5
Great light hearted OST to listen to when you're feeling down.
Rewatch: 3
Frankly can't recommend this though if I really want to watch something predictable and cute without being too invested that would be the right choice.
Overall: 6.5
Watch it for the fluff if you're in the mood for a show solely focused on the leads and which is sweeter than honey. As long as your brain is turned off, it is actually a pretty enjoyable show in the first half in spite of the second half and its undeserved and useless angst being overly long. Kim Yoo Jung and Yoon Gyung Sang are stellar and I hung onto the show for their cute chemistry though some scenes felt overacted.
I wouldn't recommend it though I'd argue that at least its way better than overly hyped "What's Wrong with Secretary Kim."
Was this review helpful to you?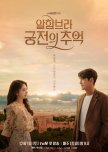 I'm a sucker for writer Song Jae Jung ever since watching Nine: Nine Times Time Travel. She has a knack for creating compelling stories with awesome twists and turns and keeping viewers glued and breathless in front of their screens. Memories of the Alhambra is no exception and the casual gamer that I am fell in love from the get go with yet another winner in her filmography.
This being said, Memories of the Alhambra suffers from some issues... which are recurrent with this writer.
Story: 8
Without spoiling, It's a captivating story which will keep you on your toes to the end but it does contain some issues:
1. The romance is at its weakest. It's actually a problem I've been having with all her dramas and that includes Queen In Hyun's man whom people apparently loved the romance overall. This writer is not really good when it comes to romance, it feels forced instead of organic and after watching 4 of her dramas, it's now pretty obvious the problem lies in the writing and not the cast. I think I'd have liked it better if our two mains had remained friends instead of lovers.
2. Park Shin Hye is a potted plant. It's unfortunate that she is not used more efficiently throughout the story. It's a pity she could not have a more prominent role when W: Two Worlds gave Han Hyo Joo such a great involvement in the story. Here we're following Hyun Bin's journey and Park Shin Hye is merely his anchor. By the end of the series, she does get a more prominent role but it's too little too late.
3. Pacing Issues: One of the thing I had some hard time with Nine: Nine Times Time Travel was the breakneck speed of the story. This writer is great in that area but she's yet to perfect how to put some "breathing room" for her characters. In Nine, there was almost none, in W, too little, in Memories of the Alhambra, not that many... but felt overly long. Some episodes felt really slow compared to others. It just feels like she's yet to find the right balance in that area.
This being said, it's a strong 8 overall plotwise. Song Jae Jung is one of these few writers in dramaland who always comes up with something surprising that reinvent the thriller genre. I'll be anticipating her next project
Acting/Cast: 10
Wonderful job from the whole cast but the biggest applause goes to Hyun Bin's who is basically carrying the whole drama on his shoulders. From successful CEO to fearful and paranoid wreck, to wanted man, we feel his fears, anxiety and dread watching his life crumbling under his feet.
Very happy he made a successful come back in dramaland after the disaster that was Hyde Jekyll, Me.
Music/Sound: 9.5
Who would have though that a peaceful guitar sound would be such a fearful experience?
Rewatch Value: 9
Overall: 9
So far my favorite Song Jae Jung's drama remains W. The pacing issues and the fact that Park Shin Hye who is the co-lead was underused are my biggest complains. Some people might be disappointed by the open ending. I for one felt it was coherent and very faithful to the story itself. Unlike romantic comedies, great Fantasy/Science Fiction thrillers often leave rooms for the imagination. It's a nice open end... But I wouldn't say "No" to a second season.
If you're in for the romance, just forget this drama. You're not watching this for the romance unless you want to be sorely disappointed. Memories of the Alhambra is a thriller through and through, a well written, well-rounded, well-acted thriller with compelling characters, awesome twists and cliffhangers which will leave you on the edge of your seat. Worth its hype and its ratings.
Was this review helpful to you?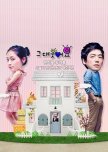 This review may contain spoilers
When Smile, You was first aired, legal options to watch K dramas were scarcely available. We had to wait for fansubs and these were long coming ( in my memory I think the English team took over a year if not more to finish subtitling the show after it had finished airing). I always thought I'd end up watching it since I love both Jung Kyung Ho and Lee Min Jung... It took years for me to get back to it and over a year to finish the show. Unfortunately, I should have trusted my instinct after 15 episodes and dropped it... but I regrettably insisted for my love for Jung Kyung Ho. It was a major waste of time and here's why:
Story: 5
The plot is what you would find in most family drama, you've got young couples, at times problems in married life from their parents, a common illness trope all serving one purpose which is highlighting the importance of family.
The main problem is that it's DRAGGY as hell.
It's B.O.R.I.N.G because the pacing is very badly handled. Instead of spending a relatively equal time (depending on where the focus is in the story) for each main characters, the show chooses to tackle one problem at a time:
1. The first 15 episodes focuses on Jung In and Hyun Soo's relationship and Jung Il's immaturity.
Overall, it's the most pleasant part of the drama. Jung Il is a pain, but an entertaining one. As long as you don't take his antics too seriously, you won't get too pissed watching him. Hyun Soo and Jung In are cute together.
2. The following 15 to 20 episodes focus on Baek Geum Ja's opposition to Hyun Soo and Jung In's relationship.
It's long, extremely irritating, and more importantly the amount of screeching and screaming is through the roof. Baek Geum Ja's attitude is irrational, not forgivable and the worst of it is seeing Jung In being treated like less than a worm and nobody ( and I'm including Jung In herself in the group) puts her rightfully at her place. Her son might be precious but he's not a thing.
Now this is very common in family dramas (-_-) but we usually don't spend 20 episodes on that. If we had spent more time with the other plot-lines, it would have been watchable but since the show focus only on Baek Geum Ja's war and the others licking her feet in order for her to calm down, let me tell you IT'S LONG.
At episode 25, I was about to drop it... But I had invested so many hours and I had wanted to watch it for so many years I hung on, hoping against hope, the show would get better.
Spoiler: IT DID NOT
3. Grandpa's illness.
So, we spent the last 10 episodes in depression because the grandpa is ill and reaching the end of the drama THERE IS NO CONCLUSION AT ALL. Yes, we spent over 10 episodes seeing all the steps of his illness, him coughing blood, him not wanting to get surgery, loosing his mind and blablabla... But at the end, no explanation is given for him being alive: has he been operated on? Is he still going to die. NOPE. 10 EPISODES OF DEPRESSION FOR NOTHING.
Seriously, it's not like we could not have spent more time on other characters:
- Choi Jung Yoon as Jung Kyung is cruelly underused. After all we start with her in a relationship with a divorced man with a grown-up daughter but that line is quickly dropped and after that she basically only acts as a doctor for the family and her role is reduced to that... and they try to give her some kind of hopeful end with her ex at the last episode. What a cop-out.
- Seong Joon and Ji Soo's story: an afterthought. Barely explored. We even get a separation due to Seong Joon's mother but hey, they get their happy ending because the drama ends at 45 episodes and that's it. It could have been interesting to maybe give them more screentime. Their romance feels rushed, the separation and reconciliation badly handled.
- Jung In's evolution: One of the main reason Hyun Soo's mom was opposed to Jung In was her lack of accomplishments. So, Jung In started to work to earn money, found a job and ultimately got some opportunities but that was dropped . Yes, Jung In seemed determined to make something of herself but hey, marriage is great and all, so at the end forget about learning some skills, she's happy taking care of the house.
Now don't get me wrong. There is nothing wrong with women choosing to focus on family... This being said, apart from Jung Kyung it seems this drama would like us to support the idea that it's okay for men to have a working life and be supported by their wife but women's main focus should be to cook, clean the house and give birth to kids and they should be HAPPY with that. This is NOT sitting well with me.
Nope I'm not really fond of the idea of a woman making googly eyes at her husband when she works 24 hours a day 365 days a year to have a house clean and serve him food. I'd rather see her husband encouraging her to pursue her dream and ambitions ( Because NOPE, women have lives and dreams apart from love, that's not something reserved to men from what I know) and supporting her in the things of the house (I'm not even asking for full equality from a Korean drama but there's a minimum which is NOT there) but the drama depicts a paternalistic view of life and marriage that is just not acceptable these days. It was made in 2009 not 1950 seriously.
- Talking about that, Jung In and Baek Geum Ja at least do something. Jung In's mother is a drag from episode 1 to episode 45. SHE DOESN'T CHANGE. So maybe some screen-time to see her getting some backbone and learning to be something else than completely useless would have been great ( we see some scenes in which she sews but that's about it.
And there's other plotlines worth mentioning regarding Han Se for instance but I will refrain from typing more.
SO Thank you but no Thank You.
Acting/Cast: 7
It's okay though could have been way better. The kiss scenes for all couples suck overall. Cheon Ho Jin and Kang Seok Woo are the best thing in the drama.
Music: 6
It's Okay but frankly, listening to 3 songs for 45 draggy episodes is tiring.
Rewatch Value: 1
For reasons cited above.
Overall: 5
I would NOT recommend this show. I regret spending over 45 hours on this especially since most episodes were 1 hour and 10 minutes. I did take some breaks but each time I came back to it I just couldn't. I forced myself to watch the last 20 episodes in one go without watching anything else to be sure to finish it. I know it's ridiculous, but I was SO frustrated I kept hoping the show would be able to get back to some of the fun there was in the first 10 to 15 episodes.
I think, after the disappointment that was My Only One and Smile, You, I'm on the verge of completely and definitely give up on Family dramas. Father is Strange was definitely an exception not the rule in the genre.
Nobody should waste time to voluntary boredom and irritation just because one likes the actor. Next time, I'll listen to my inner voice and try to avoid falling victim to my own stupidity.
Was this review helpful to you?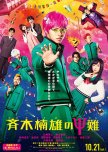 Personal Rate: 1
Rate based on the different criteria: 6.5
Story: 6
WTF?
The reason why there's such a difference between what I would give this movie based on my feelings and what I relatively objectively thought I watched is because I'm really not good with absurd humor in the first place so I can't really condemn the movie when in fact it's in a genre that I usually avoid like the plague. It's a live action and the manga is popular so I had to check it out even if I'm not familiar with the original material...
Frankly, I suppose it's faithful to the manga... It is really all over the place. I suppose I should have found some scenes funny but for me it was just too much of everything and it fell flat.
Basically, I spent the whole movie wondering if I should bother watching it full and looking at my watch.
You'll either love it or not based on your type of humor. If you're into everything absurd and nonsensical, I suppose you'll have a good time at least... If you're like me, don't bother.
Acting/Cast: 10
Completely over the top acting but basically that's what is asked from the actors so you can't blame them... I wish they had toned down their wacko side so that it looked more like a live action and less like an anime copy but you can't have everything.
Music: 6
Fits well the wacko atmosphere.
Rewatch value: 3
Well, for me it would be 0 but if you're sick and your brain is a mush which was my case when I watched it, well why not?
Overall: 6.5
I'd recommend it only if you're a fan of the manga... if that's not the case... Well, you might have to try a LOT to get into this movie.
Was this review helpful to you?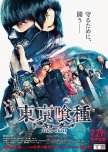 Personal rating: 7.5
Overall Rating based on the different criteria: 6.5
As a HUGE fan of the original manga, I was a bit worried about this adaptation but overall it fairs pretty well though it doesn't do justice to the original material. In a way, just like the first season of the anime Tokyo Ghoul, it's a good introduction but it pales next to the manga version.
Story: 8
I don't remember which volumes it covers exactly but basically it's the very very very beginning of the series. There are some adaptations made in order to fit the movie format and though some scenes were changed - even made more disgusting than in the original material - it still works. But overall the story stands well on its own.
Acting/Cast: 7.5
Basically, I'd say all actors are really good in particular Kubota Masataka acting as Kaneki Ken though some scenes felt overacted (better that than the opposite). This being said, my biggest complain is also regarding his casting... Along with the girl playing Hinami... They are both too old for the role.
Kaneki is YOUNG. In the beginning of the series, he's around 18/19 years old... Hinami if I'm not mistaken is 12 or less.
Yet, Kubota Masataka was already 29 when the movie came out and Sakurada Hiyori playing Hinami was already 15 ( and there's a huge different in physique between 12 and 15). Now. He's great... but he doesn't have a very youthful face... That doesn't work really well next to the actress playing Touka who's obviously way younger.
I wouldn't have minded... if it wasn't for the fact that doves and ghouls in this world die young. Basically it's considered a feast to have lived past the age of 30 since doves and ghouls are constantly killing each other.
Which is by the way, the reason why Mado is called "Mad": he's managed to live that long by killing lots of ghouls and is respected and feared by his pears because of that. By the same token, Hinami is supposed to be really innocent and to not have been exposed directly to bloodshed up until the death of her father... which doesn't work well for me when instead of having a small round faced kid, we're watching a skinny teenager. Some actors keep youthful looks as they age but that's not their case.
This made it a bit difficult for me to get into the movie though if you're not familiar with the manga, it shouldn't be a problem.
Music: 5
Sometimes good... But sometimes so boring and generic that I just wanted to cut the sound especially at the end.
Rewatch value: 5
... Nah, the manga's way better... But can't say 0 because the movie's not that bad.
Overall: 6.5
If you liked the movie, read the manga. If you like the manga and are a HUGE fan, the movie is ok... Some scenes are disturbing, violent and disgusting... way more than in the manga which surprised me. The CGI... work ok at times and not at others... Well this is a Japanese movie, don't expect a Hollywood budget. A bit too much time spent on the fights instead of the moral dilemmas doves and ghouls face on a daily basis which is the heart of the manga but well can't ask more from a 2 hour movie I guess.
Was this review helpful to you?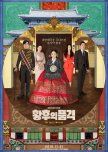 Before starting, note that The Last Empress should be watched with your brain switched off
Story: 7
The plot is CRAZY. I don't even think the word "CRAZY" does it justice. It is so convoluted and so full of twists that you're sure never to get bored. The first two episodes don't even give you time to meet and know the characters. We've got something around 5 to 10 minutes before things start to get nuts.
This is the most entertaining show I've seen in ages. All the makjang twists are there and used SEVERAL times. The editing is at times choppy and not really refined, but man does it work. Everything is over the top and yet I was laughing my head off watching all these characters backstabbing each other.
Ultimately though, came a feeling of detachment. I could never truly feel for the characters onscreen apart from the Emperor. I think it has a lot to do with the crazy pacing. There were just too many things happening in each episode and not a lot of time spent just getting to know and feel for them. Also I got tired of all the twists and turns... I felt like after a while, what made me addicted to the show also made me tired of it in the end which is a pity.
There's also a lot to say about Choi Jin Hyuk not being able to participate in the last 4 episodes... That did leave a bitter taste in my mouth as his character deserved better but overall it was a very entertaining ride.
Acting/Cast: 10
What's obvious is that all actors had a blast in their roles... BUT Shin Sung Rok completely stole the show and ran away with it. I've loved him since Liar Game but man! He is just exceptional in this. There's absolutely nothing else to say. It takes lots of work to be able to portray a madman that instills fear and then a wretched soul you can't help but pity in a split second, but he did it with panache. The show's worth watching just for him. I know I KNOW his character was nonredeemable, but I can't help it. No matter how evil he got, how crazy he was or how much of a coward he ended up being... I felt sad for the young loving boy he used to be and the man he could have been if he has been born in another family. Yes he was responsible for he's own downfall... but... but... IT WASN'T HIS FAULT!
And that, my friend, is Shin Sung Rok's talent at work ( though I don't like that word, because talent doesn't exist, only hardwork does).
Music: 9/10
Loved the music, in particular 끝이 아니길 by Gaho
Rewatch Value: 5
I'm not sure I'll be as entertained on second watching... This being said, if I do want to go back to wacko land one of these days... WHY NOT?
Overall: 8
In spite of its disappointing arc for some characters and of my twists "fatigue"... I've got to give credits where it's due. The show does not shy away from ridicule, over the top situations, completely unbelievable wtf twists... and strangely it does work its magic leaving me speechless. By all means it should have been a train wreck... And in a way it was... But a very entertaining one. You can say what you want, at the end of the day, you'll end watching it to the end because yeah... It's crazy but if you switch your brain off, it's the entertaining kind not the maddening one.
Was this review helpful to you?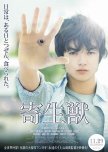 Personal Rate: 9.5
Overall Rate based on the different criteria: 8.5
Story: 9
Parasyte is a manga that's been on my TBR for over 15 years but which I never dared read because the few images I'd seen of it were pretty gory and ugly. Still, It's one of these very popular seinen that's part of manga culture if that's your thing so when I discovered a live action had been made based on it, I thought it was a great way to know if the original material was worth reading. Though to be honest, I waited A LOT before finally watching this... Frankly I'm not a huge fan of blobs, monsters or anything remotely slimy.
Now this is a horror manga and a seinen at that... better be warned before starting... There's lots of blood and violence but the series made me think about another favorite of mine, Tokyo Ghoul, in which interesting questions are raised through a pretty simple premise.
I usually avoid anything that is too gory but I found myself drawn to this story pretty quickly. I thought how Shinichi and Migi changed through the course of the movie had been smoothly handled... and that it gave room to an important dilemma on Migi's part that the manga and hence the second movie will probably explore.
If you're not scared of some gory scenes and would like something a little bit meatier on your plate, I'd highly recommend this: It's got action, a likeable lead, and a whole cast of interesting characters though admittedly, if you're sensitive you might avoid it. I'm pretty sensitive to blood and gore as well, but I surprisingly didn't cringe too much watching this.
Acting/Cast: 10
Great job from everyone. Special thumbs up to Sometani Shota whom I discovered watching this. He's perfect in this role and his "forced friendship" with Migi is a delight to watch.
Music: 8
Fits well but nothing stuck to mind.
Rewatch Value: 7
... If you're in the mood for something dark and gritty for instance at Halloween.
Overall: 8.5
It made me want to read the manga... which I bought immediately after finishing this installment. I'm sure since it's 10 volumes, the themes are much more developed so if the aim was to promote the original material, well it's well done.
If you're a fan, well it's a must watch... I'm sure comparisons are inevitable and you'll be bound to criticize it since you can't squeeze 10 volumes into 2 movies without removing some elements ( 1 such example, and again I didn't read the manga, is that Shinichi is raised by his mother alone when the manga features both parents).
Highly recommended for someone looking for a live action that for once is not a shoujo adaptation.
Was this review helpful to you?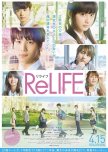 ReLIFE
0 people found this review helpful
Personal Rate: 6
Overall rate based on the different criteria: 5.5
I'm not familiar with the manga nor the anime this live action is based on, so my review is solely based on what I've seen and what I thought it failed to convey.
Story: 5
Not much to say... My biggest complain would be that we are not explained why RElife in the first place: What is the purpose of the company and why Arata was specifically chosen.
This being said, I believe this movie doesn't originally target teenagers but 30ish (or older) people working and maybe dissatisfied with their current lives.
Now...
When it started, although I'm not unemployed, I could totally relate to the main character... Basically, he doesn't quite know how the hell he ending up having such a disappointing life and thinks from time to time of his childhood which has gone by so fast, he's painfully aware that by the time he realized he didn't live it fully, it was already gone...
That is a painful truth that many of us experience at some point and why so many movies about high-school are popular even among adults... There's some nostalgia there but there's also this high-school experience by proxy that you are trying to (re)live in a way.
Unfortunately, the movie failed to convey that nostalgia bit. We get that the character just want to have fun but there's not much links and parallels made between his 27-year-old life and his Relife 17 year-old one... which is a pity because that would have turned this into a nostalgic, bittersweet movie instead of this agreeable but utterly forgettable experience. It would have also have made the character's turnaround so much more than what we got although I felt the conclusion was in character with the man we watched.
Acting/Cast: 7
Not memorable but good performance over all.
Music: 7
Same as above. Fits the mood well but forgettable.
Rewatch Value: 3
Frankly nope, not interesting. Although given how popular the original manga is... It made me want to read it or at least watch the anime which I am relatively confident will give more feels than what I got there.
Overall: 5.5
RElife is a movie... that is bland for use of a better word. It's not bad, but it's not good either... Its main problem is that it doesn't really know what it's doing. It fails to convey a clear message to its audience. Are we watching a romance? No although there's some. In what ways did Arata changed based on his RElife? We're not shown enough of his former self nor enough insight - through monologues, a diary etc. you name it - into his inner psyche to know how exactly his past experiences turned him into such a disillusioned and bitter man. More importantly, Arata changed his classmates... but it is not shown how HE was changed from being a passive guy to this active friend who goes to great length to help others.
The transition is just terribly awkward. One day he's passive, the next he starts to help others... Which is interesting because basically we're missing the most important part: the one that shows how Arata changed. Instead we see him changing others, which is cool in a way, but not the most interesting thing in this movie.
Frankly, I would not recommend this movie to anyone unless you're a huge fan of these actors. I blame it on the directing though.
Was this review helpful to you?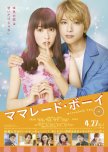 Personal Rate: 7.5
Overall Rate based on the different criteria: 7
Story: 6
Marmalade Boy used to be in my childhood, one of the most popular shoujo published. I personally never could get why, as the plot was ridiculous, and the angst was just through the roof. The original manga is filled with useless monologues and soliloquies that could have easily been avoided through simple discussions. Basically, you have an 8 volumes manga which only relies on miscommunication to create a story starting from our mains' parents.
So how does this movie fares?
It follows the original story albeit with minor changes. Some characters only appear as fan service when they basically have a pretty important role in the manga particularly in the case of Arimi and Ginta whose whole storyline just vanish.
Now, it is actually its forte. Yes. The fact that we don't have to deal with all the useless drama, love triangle or quadrangle or pentagons or whatever, useless discussions and monologues and tears is what makes this movie so much more enjoyable than the original material.
There's still angst but it's toned down A LOT and because it's a movie, we don't really have time to dwell on it too much.
As long as you don't think too much about how totally nuts the starting point of this story is, my only complain would be that we don't really get to see the growing romance between Yuu and Miki and thus I felt detached from their whole drama by the end of the story. I couldn't really get behind the supposed angst.
Acting/cast: 8
Good not outstanding but again, I'm not sure they really had room to show any acting prowess either. So I really can't blame the cast for it... This being said.... Thankfully there are not many kiss scenes because MAN! That was awkward. Touching lips is not kissing guys!
I wish directors would stop doing closeups when actors are faking so obviously. Just film it from afar, we get it they're in love... If you do closeups, well, film REAL kisses not... that. THAT is so fake and awkward seriously...
Music: 8
Good not outstanding. Forgettable but pleasant overall and fitted well with the scenes.
Rewatch value: 5
If you're a fan of the manga or the actors... If that's not the case, it's a pleasant movie to relax on the weekend or if you're in the mood for a high school romance but it's not memorable enough to bother rewatching.
Overall: 7
If you're not familiar with the manga and do not wish to read it, it's a good way to watch the main storyline without having any nervous breakdown about how overly dramatic all these characters are.
If you disliked the manga, maybe you'll reconcile with this author (who LOVES drama for nothing) thanks to this movie.
If you're a fan of Wataru Yoshizumi... You might pass this one... It is faithful overall but you're bound to be disappointed as some favorite characters, and by some I'm mostly referring to Ginta, are neglected. If you want to give it a try, obviously you're to expect that 8 volumes can't be squished into a 2 hours movie even by the most brilliant of scenarist.
Overall, it's a cute high school movie, that brings out the best of a very very very popular shoujo in its time and does a very good job at introducing it to younger generations.
Was this review helpful to you?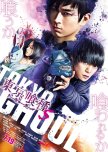 Just saw the European premiere at the French Japan Expo 2019 this afternoon (7th July 2019 - 3rd worldwide projection).
Overall great performance by the whole cast: We've been honored by Kubota Masataka, Matsuda Shota and Yamamoto Maika's presence along with the movie's producer who gave us a Q&A in the morning explaining among other things that they're all fans of the manga... Kubota Masataka also said he was a friend of the mangaka, they ate barbecue together and other little trivia regarding the filming. I can't rate it on the website so for now I'm just gonna give my personal rate which would be a 6.
All actors are stellar in particular Matsuda Shota whose performance is through the roof. The CGI were way better in this movie than in the first one particularly Touka's wing which is very very pretty to look at. That's for the good points... The bad points. It's actually one of my least preferred part of the story... The movie is pretty gore and disgusting and there's LOTS of action like... A LOT. They're very well done and If that's your cup of tea that's cool... I on the contrary enjoys it more when there's action but when the focus is more on the moral dilemma ghouls and humans are facing which is at the heart of the manga.
Listening to the comments by some viewers after the projection... I'm not the only one. Still, the actors gave it their all and I can't bash the film for trying. Personally I find it's a complicated movie due to the difficulty of reaching the right balance between action and life scenes.
Be sure to watch a bit after the end, there's an extra scene in the middle of the credits.
Was this review helpful to you?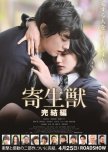 Personal Rate: 9
Rate based on the different criteria: 8.5
Story: 9
Never watched the anime nor read the manga before watching this. I personally think it's an advantage because people are bound to be disappointed when watching a movie adaptation since lots of things are usually left out.
I loved the first movie and bought the anime AND the manga after watching it and this second installment was just as great as the first one.
What it did better: The emotional scenes. It was extremely touching which I sort of expected but affected me way more than I had anticipated.
What I liked less: Well the first movie was already full of gore but as we reach the end, the amount of disgusting bits displayed reaches new heights. There's one scene in particular that I found particularly creepy because it was both very emotional but at the same extremely disgusting. Go figure.
I'm removing 0.5 points for the last scene which is a little bit clumsy. We get the message but the way it's conveyed leaves a lot to be desired.
This being said, if you liked the first one, you won't be disappointed. I loved its bittersweet end and can't wait to read the original manga.
Acting/Cast: 9.5
Well, wonderful job from the whole cast again BUT I'm removing 0.5 points for the usual fake kisses.
Music: 7
Good but forgettable except for the ending song which rocks my boat.
Rewatch Value: 8
Did I say I loved this movie? Though I definitely need to be in the mood because man... it's bloody.
Overall: 8.5
If you like scy-fy, well here's a good example of an "alien invasion" movie well done though not for the sensitive soul.
If you liked mangas such as Tokyo Ghoul or Eternal Sabbath, you're in for a treat. Highly recommended.
Was this review helpful to you?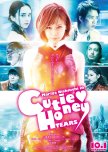 Personal Rate: 1.5
Overall Rate based on the different criteria: 2
Story: 1
... Frankly what can be said except the screenwriter looked at his "scy-fy" checklist and checked all the boxes. It's so conventional, it's a recycling of recycled scripts seen in every dystopian book, novel, manga ever and the characterization is so sub-par that even the cast couldn't save this movie from itself.
Visually, it looks like a tv movie with a slightly higher budget than usual... which is not acceptable when you're watching A MOVIE.
Now Cutie Honey is a very very old manga that doesn't take itself too seriously so this movie could have been fun in a way if it had embraced its ridicule namely, a super heroine who changes clothes every two seconds ending naked in the process for the frustrated teenager and fights with high heels and a low cleavage. Unfortunately, this movie takes itself too seriously, without putting the effort necessary for it to look really serious. The way it's filmed lacks style ( because NOPE having a camera that is unsteady doesn't make it stylish on its own) and only a couple of shots are truly interesting but so far in between that it's wasted.
The only way to like this mess, is to have NEVER EVER watched or read any scy fy show ever. And I'm being nice here.
Acting/Cast: 5
I refuse to judge these actors by watching this. They did what they could, but it was a loosing battle from the get go.
Music: 1
Practically non-existent.
Rewatch Value: 1
... Because there's no 0.
Overall: 2
It's 2 because you have to give a minimum for the money flushed down the toilet... I wouldn't recommend this mess to ANYONE. Nor the fans of Cutie Honey and certainly not to someone looking for a good scy fy movie. If you remove the sexy heroine part, I could name a list as long as my arm of movies/books that have exactly the same story... This being said, if you're looking for something exactly similar in plot minus the heroine, I would recommend the Korean Animation Movie "Wonderful Days" also known as "Sky Blue": THIS MOVIE is a great example of a pleasant scy-fy that in spite of having a very very recycled plot ( yeah we even have the usual "cloud of pollution" in that one with the usual rich city polluting the ground through their excess) manages to blow away its viewers by its artistry, in terms of directing, music and characterization.
Don't waste your time on that one.
Was this review helpful to you?