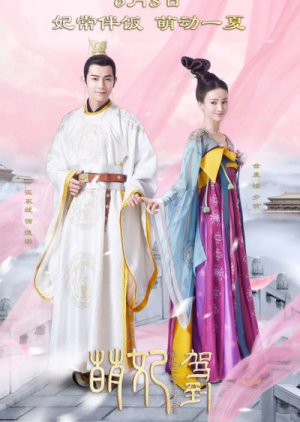 I must admit that I was very sceptical in the beginning but as soon as the opening song started (it's called: Stop loving me please) I was sold. This show is so much unlike anything else I'd seen so far, especially in the field of period drama. The leading lady does not have a caries inducing sweet voice (her name literally means "not cute"), she is not an innocent little lamb that beckons anyone male in her immediate surrounding to protect her, and she most definitely does not want a man in her life – not even in a "I-really-(not-really)-don't-want-a-man"-way; she actually means it! Because in her mind, being loved by the emperor equals imminent death in a cruel and horrible way; and let's face it, we all know the stories about the badass backstabbing concubines in the palace – she's right!

The only issue I had with this show was the transition from short and complete storylines per episode to long and continuous ones later on. It was not very smooth and a bit jumpy which can lead to confusions but still overall okay (therefore only 8.0 out of 10 credits).

Here are my top 3 reasons why I recommend this show:
3. It deliberately breaks all stereotypes usually associated with period dramas which is very fun and satisfying to watch.
2. The main character is absolutely lovable but also wonderfully flawed which makes her more relatable than those disturbingly perfect Mary Sue characters.
1. The show constantly makes cross references to the present world, like pop culture as well as current political and social issues (mainly in China, but also reliable in the rest of the world). For those of you who don't use subtitles, the language is also very modern and therefore easy to understand – you don't need to be fluent in ancient Chinese poetry and prose to enjoy this period drama. Also, I'm not sure why, but watching people in historic costumes talk modern urban language always cracks me up. It's probably the Hamilton-effect.

Thanks for reading; hope you'll have as much fun with Mengfei and her entourage as I did. Now if you'll excuse me, I'm going to practice my bird-calls now (you'll get this after watching the first episode ;) ).
Was this review helpful to you?