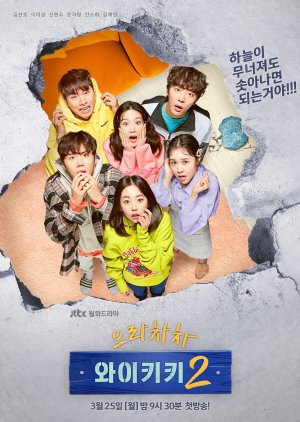 Well i think there is nothing to compare from the first part.Not worth like the prequel. honestly iam very impressed the way they started this show. Looks like all the characters and actors except le junki are new and for me its like more unfamiliar with the new faces.but even i started becoz i liked the prequel very much. As i said earlier they started realy well in the beginning but some part of the middle of this drama its felt like little boring. Yes we all knew about what will heppen next but the biggest down was lack of comedy and too much concentration on something else, in some episodes

The performance are really top class from each and every characters. I personally like lejunki and frm the female leads i like jung euna,she was very cute and interesting through out the show. Its only for fun so there no point on looking the other factors. The finale 2 episodes are really good with a decent climax..

Overall i think everyone should give a try and you won't feel bad.
Was this review helpful to you?