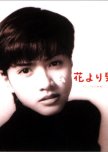 First, I'm going to preface this by saying: Only Hana Yori Dango fans will like this. Seriously. If you've never seen read the manga or seen any of the others versions, you'll probably hate this movie. Like many manga adaptations, the film is chiefly fan service. It was the first live-action version and I'm sure the draw was: Want to see adorable idol Yuki Uchida as Tsukushi? or hunky newcomer Naohito Fujiki as Rui? (though his hair makes him look too similar to Uchida...) So, please avoid this, if you unfamiliar with the story.
Now on to the story! The movie covers the first seven volumes (Fun fact: only nine volumes of the series had been released at the time). Unfortunately, this also means it covers some of least favorite parts of the manga, the Shizuka Arc and Rui Tries to Steal Domyoji's Girl Arc. I can forgive it though since they only had so much material to work with. My biggest complaint about the story is the rearranging of events (maybe only manga fans will notice), it makes some things not make any sense. And Tsukasa nearly assaults Tsukushi and it's all hunky dory, let's go to the beach time now?! (Atleast in the manga she is noticeably scared to be alone with Tsukasa for some time) That part really should have been left out, instead of Tsukushi and Tsukasa's first 'date'.
I'm not going to comment much on the acting. They were all newcomers at the time with many making their film debut in it. Honestly, the over-the-top acting kind of suits the manga vibes. On another note, the actors playing Akira and Sojiro aren't given hardly any lines! So sad. If you're interested check out the late Koichi Hashizume in Picnic (1996), he really shows off his acting chops in it. And did anyone else notice Shizuka's accent?
Lastly, my personal feelings on this movie. I waited a long time to watch it. It wasn't available online for years. Now it's conveniently located on YouTube. Since then, I've seen it atleast three or four times. I just never get tired of the wacky story and acting or the soundtrack, "Baby's Growing Up," or laughing at Tsukasa's missing shirt. Not the best version of Hana Yori Dango by far, but still entertaining. I recommend to veteran fans of the manga or the other adaptations.
Was this review helpful to you?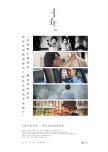 Ten Years is an anthology film comprised of five stories set in 2025. Each story speculates various aspects of the future of Hong Kong if mainland China continues trying to suppress them. The film also alludes to the Umbrella Revolution of 2014 in some of the stories. As an outsider, I found the subject matter fascinating, and at times heart-breaking, and I am looking forward to learning more about Hong Kong's past history and current state.
The strongest story in the film I felt was "Self Immolator". It had moving characters and was the most informative, discussing several points in Hong Kong's recent history. "Extras" and "Dialect" were also food-for-thought, both dealing with political themes. "Season of the End" was probably the weakest as I'm still not quite sure what it was about. The final story "Local Egg" was a good closer, giving the viewers hope for the future.
According to Wikipedia, any reports of Ten Years was censored by China and the Hong Kong Film Awards was barred because the film was nominated for Best Picture (and won). Ten Years was also a surprising box office success, which I think tells you a lot about Hongkongers feel right now.
Was this review helpful to you?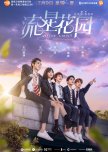 I've been following the development of this version since May 2017. Its been a long time coming since they announced the cast last November and finished filming last spring. However, it was definitely worth it and I fully enjoyed the two months it took to air. I'm gonna miss it now that it is over.
This version probably has the most care put into it. Angie Chai, who also produced the original 'Meteor Garden', was very careful about adapting it to a millennial audience while staying true to the manga. It shows. 'Meteor Garden' (2018) by far covers the manga's plot better than all of the others. This is both a good and bad thing. It allows the character's to fully develop, but feels kinda draggy towards the end (the manga has the same effect). It is 49 episodes long after all.
I loved the chemistry between the leads, Dylan Wang and Shen Yue. All of the supporting characters were enjoyable, though some were better than others (>_< ugh Caina). Like the other adaptations before it, this version has its good points and bad points. It's inevitable that 'Meteor Garden' (2018) will be ruthlessly compared to the other versions. I suggest to all fans to check it out since you'll probably like it if you give it a shot.
Was this review helpful to you?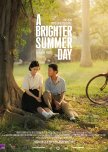 This film is a nearly four-hour epic by the masterful director, Edward Yang. Despite its length, the film does not drag but actually leaves you wanting more. 'A Brighter Summer Day' takes place during a turbulent time in 1960s Taiwan and follows a student named Xiao Si'r. It's interesting to see how his character develops throughout the movie, starting off a quiet bookworm, who eventually becomes involved with the street gangs of his neighborhood.
The movie has a sprawling cast and each character gets a fair bit of screentime. My favorite was Si'r's friend Cat, who sings Elvis songs. The English title of the movie is taken from a mistranslated line of Elvis's "Are You Lonesome Tonight?". The movie's Taiwanese title "Youngster Homicide Incident at Guling Street" points to something more sinister, so fair warning. Overall, the movie is a good watch and I would recommend it to anyone, especially fans of Taiwanese movies.
Was this review helpful to you?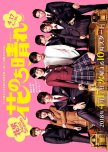 "Hana Nochi Hare" is a sequel to my favorite drama, "Hana Yori Dango" (2005). It is also based on the manga, "Boys Over Flowers Season 2", which I've been avidly reading since its beginning. Though I know most of the people who watched "Hana Nochi Hare" probably aren't familiar with the manga, please bear with me. The drama takes very few liberties with the story. The biggest change was probably taking the story from three years after F4's graduation to ten. "Hana Nochi Hare" surprisingly managed to respect both the manga and its parent drama.
Hana Sugisaki and Taishi Nakagawa as Oto and Tenma were brilliant together. I'm convinced Taishi only took the second male lead in order to work with Hana again. Sho Hirano was charming as the male lead Haruto, though his acting was a little on the weaker side. The supporting cast were also fun and did a reasonably well job. I was a bit conflicted about the "friend group" thing between Oto, Konno, Airi, and Megumi as this does not happen in the manga. It felt a bit unrealistic to be honest, especially for Megumi.
The highlight of the series were the cameos [I cried when Tsukasa (Jun Matsumoto) appeared]! I was a little disappointed by the ending. They are obviously hoping for a second season since it only covers seven volumes of the manga. "Hana Nochi Hare", while not as good as "Hana Yori Dango", will hopefully delight old and new fans.
Was this review helpful to you?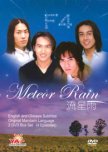 "Meteor Rain" is a side story to the popular drama, "Meteor Garden". Each episode focuses on a different member of the F4 (excluding Vic Chou who was busy to for a whole episode). Only Xi Men's (Ken Chu) story is based on the manga "Hana Yori Dango"; the other two are original. I loved seeing the F4 again and enjoyed the tone of the series. However, I still found the whole thing unnecessary, which is not something you want to think about anything related to "Meteor Garden".
Mei Zuo's episode: takes place during "Meteor Garden", after Dao Ming Si and Shan Cai break up. I've always had a soft spot for Mei Zuo (Vanness Wu), so I loved seeing him as the focal point. In the episode, he meets a Japanese girl searching for her grandmother. He helps her search and gradually finds himself attracted to her. The story was very cute and my heart melted at the last scene.
Xi Men's episode: anyone who has watched "Hana Yori Dango 2" will remember Sojiro's storyline, this episode also covers that topic. Unfortunately, the second half of that story had not been written yet in the manga, leaving a somewhat unsatisfying conclusion in "Meteor Rain". In this episode, Xiao You (Rainie Yang) returns from Canada to see Xi Men. After he tells her about his first love, she decides to help ease his regret.
Dao Ming Si's episode: Si's story, which is sometimes split into two episodes, may be the most unnecessary of them all. My main problem with it is that it causes continuity problems. It is set before "Meteor Garden", but Si's hair is straight and he is not a complete a**. In the story, Si is on the run from the police, when he is found by a young girl. He stays with her and her father and forms a close bond. The series cannot be forgiven for the horrible ending to this story, but I'll leave that for you to watch yourself.
Overall, I think the series can only be appealing to die hard "Meteor Garden" fans. If this does not describe you, I would probably avoid it. I'd like to give a special mention to the music. The songs were all taken from F4's debut album and are still very catchy, despite being over fifteen years old.
Was this review helpful to you?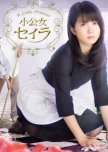 "Shokojo Seira" is an adaptation of Frances Hodgson Burnett's classic "A Little Princess". My second favorite version of the story was also produced in Japan, an anime,titled "Princess Sarah" (1985). "Shokojo Seira" places the story in modern-day Japan and makes Sara (renamed Seira) a teenager. I liked the lead actress, Mirai Shida. Despite some changes to Sara's personality, Shida captured the more important aspects, including her selflessness.
After being raised in India, Seira returns to Japan to attend a boarding school. However, when her rich father dies, the school's headmistress forces her to work as a maid. In this version, the headmistress at least has reasons for hating Seira, though it is still appalling to watch her treat Seira horribly. Becky is changed to a male love interest named Kaito Miura. Their love story was sweet, but I felt the episode where they visit his hometown was a bit out-of-place. Masami (Ermengarde in the novel) kind of annoyed me, while I thought Maria (Lavinia) was probably the most interesting.
SS was a sweet story but unremarkable story. I think some might find the series frustrating, because the bullying scenes were a bit over-the-top. However, I still think most people will enjoy this drama. I also recommend the 1986 (find it on YouTube) and 1995 versions, though the latter does not really follow the book.
Was this review helpful to you?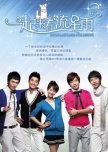 "Let's Go Watch the Meteor Shower", also known as "Meteor Shower", is an unauthorized adaptation of "Boys Over Flowers" (Hana Yori Dango) by Yoko Kamio. Note: I say 'unauthorized' because the producers failed to obtain the copyright. The same year, the popular Korean adaptation also titled "Boys Over Flowers" was released. A clause in the Korean production's contract barred any new 'official' adaptations for three years, which might explain "Meteor Shower"'s producers inability to get the copyright. Another interesting fact is the show was initially titled "New Meteor Garden". There are several particular similarities between MS and MG, besides both being adapted from BOF.
"Meteor Shower" takes places at a college (like MG), where Yunhai (Dao Ming Si) and Yuxun (Shan Cai) have a fateful encounter. Hans Zhang and Zheng Shuang's chemistry is hands down the best part of the show. I was bored during scenes without them, though their romance did drag a bit towards the end. Unlike previous versions, MS has several romance side plots for the supporting characters, including Lei and Yu Xin (Jing), Shangguan (Xi Men) and Xiao You, and a love triangle between Ye Shuo (Mei Zuo), Yunduo (Yunhai's sister), and her ex-boyfriend. Interesting at first, these side plots eventually became played out and only served to fill out the series' thirty-six episodes.
Overall, MS was fun to watch, despite being draggy at times and the last three episodes were almost agonizing. You'll probably enjoy this series as long as you don't expect too much from it.
Was this review helpful to you?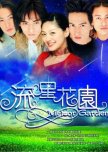 A lot of reviews compare "Meteor Garden" to the other "Hana Yori Dango" adaptations, which I don't think is really fair... Not only was MG the first drama version, it was made on a pretty low budget. Producer Angie Chai bought most of the F4's clothes from local thrift shops and had a hard time getting funding for some of the scenes. Nevertheless, Chai had a vision and it paid off. "Meteor Garden" is considered the first of the popular "idol drama" trend and launched her career as a prolific producer. The drama made household names out of Barbie Hsu, Jerry Yan, Vic Chou, Ken Chu, and Vanness Wu. All went on to have good careers, though to varying degrees of success. It also introduced the sweet and popular Rainie Yang.
As an adaptation of "Hana Yori Dango" (or "Boys Over Flowers"), MG is probably the most faithful to the manga. MG combined a few characters (notably Makiko and Sakurako [Li Zhen] and Seinosuke and Junpei [Xiao Shun]), but I was pleasantly surprised to see Matsutaro (Ah Song, played by Wallace Chung) and Amon (Ya Men, played by Blue Lan). Neither of the latter characters have been featured in any other drama, not even the Japanese version. Additionally, MG follows the manga almost scene by scene, only skipping over about one arc. It's unfortunate that the manga was not finished yet, so the writers had to make up an ending. I was not really a fan of the last episode, besides the very last scene.
For fans of the manga, I would say this is a must-watch, despite the low production values. Barbie Hsu's (Shan Cai) and Jerry Yan's (Dao Ming Si) chemistry was also on point. It's no wonder this version was so popular at the time that it aired. A popularity that endures to this day. I'm very excited for the upcoming remake since Chai has promised to make another faithful (but updated and flashy) rendition.
Was this review helpful to you?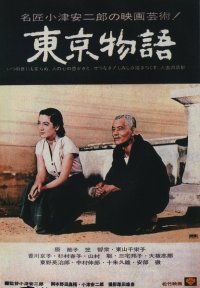 Often considered a masterpiece of cinema, Yasujiro Ozu's "Tokyo Story" is a slow-paced, slice-of-life story. An elderly couple visits two of their grown children in Tokyo. However, their children are busy and have no inclination to make time for their parents. This part of the story really broke my heart, especially considering how close I am to my parents. The only person who actually spends time with the couple is the wife of their dead son, Noriko (played by Setsuko Hara). Hara had my favorite scene at the end and her character was hands-down the best.
Ultimately, the story is about how children grow apart from the parents and how they can thoughtlessly hurt them.
Was this review helpful to you?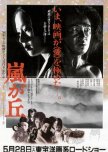 Arashi ga Oka is an adaptation of Emily Bronte's masterpiece, "Wuthering Heights." You don't need to read the book to understand this movie though. The film transplants the story from Bronte's English moors to the medieval Japanese countryside. I particularly liked Yusaku Matsuda and Tomoko Takabe in the film.
Overall, the film follows the book very well. It even covers the second half of the book, which I've noticed many "Wuthering Heights" adaptations skip. However, I thought it was just a little too long and it was startlingly dark at times.
Was this review helpful to you?