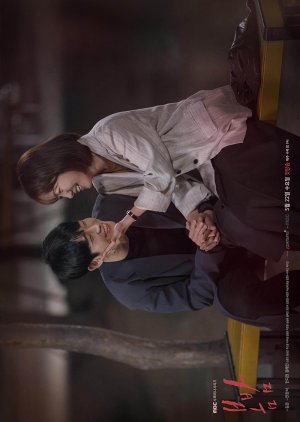 One Frustrating Night
One spring night tells the story of a woman who had the courage to throw away her comfortable long term love-relationship, to follow her heart that suddenly started beating fast for another man, a single parent. While our hearts flutter watching them falling in love, the two of them have to overcome all the prejudice about their new relationship, dealing with friends, parents and a pressing korean society, that think she's making a mistake because a single parent is seen as a flaw. Something that left me with a huge frustrating headache.

I loved the cast, the acting, the romance, I also appreciated a few scenes that were really touching and the chimestry between main leads was awesome. But when it came to the plot itself, there are several slow and boring episodes where the couple is constantly hindered by obtuse fathers and ex-boyfriend stalkers, all this hatred then ends up in a soap bubble, suddenly after 15 episodes of torment, the antagonists accept the new couple and the drama ends. In my opinion they over do it so much that the whole "drama" about the age gap in "something in the rain" in comparison was a sweet candy to digest.

Considering my strong occidental personality, my way of thinking totally clashed with a plot that describes the south korean society as worse than the middle Ages. Therefore I considered most of the plot totally unrealistic, I know things in SK works differently but I also know that we are on 2019, I refuse to belive that they are still so mentally closed.

In conclusion I really enjoy the first part of the drama but forced myself to complete it. The soundtrack was really captivating and used in the right moments, perhaps too much. Overall it's a good melodrama but if you couldn't stand the prejudice in "something in the rain", be prepared for much more frustration in this one.

Was this review helpful to you?