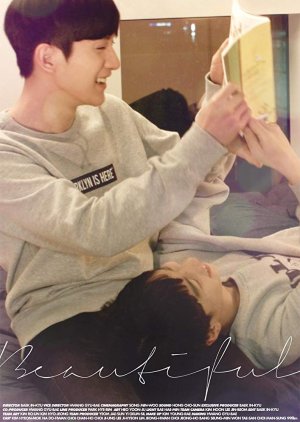 This film holds an important message: that you don't need to change yourself to be beautiful, you already are, and people will love you as you are. Telling the message through social media/dating apps is very clever, as the internet has such an influence and encourages comparison with others. The way they did it was very original and interesting; it made me think of Shakespeare's plays. It's still modern, but just kinda odd and a weird kind of mystical? It wasn't really my cup of tea personally, but I'm sure many people would enjoy it, and I applaud the creators for their originality.

I could sympathise with the main character and felt like I got to know him a decent amount, meanwhile the rest of the characters didn't get much characterisation, but to be fair this is a short film and it can be difficult to fit in, especially with the focus on the message they wanted to tell. I would've liked to get to know them more, but in a way I guess it's fitting? Like we're seeing those characters as the protagonist did – beautiful people, forgetting that their personalities hold far more importance and significance when it comes to true beauty.

I predicted how the ending would go and I was happy with it. However, I do feel like overall they spent too much time in social media land and not enough time with the characters. This story definitely would've benefitted being longer.

In the end, I'm glad I saw it once, and I'm sure it will benefit many people, but it wasn't quite for me, so I won't be rewatching it.
Was this review helpful to you?