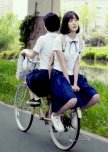 I stumbled across this yesterday, wasn't expecting much, but I am so glad to have found this gem of a short film!! It took me by surprise and was a complete delight, added to my favourites list without a doubt.
Every element is truly perfect in my eyes - the gorgeous cinematography, which is used so deliberately but also so naturally; music which works well but doesn't take away the limelight of the scenes; absolutely brilliant acting; editing which flows so well you don't even think about the fact you're watching a film; and fresh, original writing.
I cannot praise this short highly enough. I am a writer myself, and a gay girl, so I have very high standards for queer content, but this one stole my heart - it's not just great representation, it's so well written.
It goes between past and present, which can be the downfall of a lot of fiction, but this one weaves in and out of time periods SO well. The scenes when the girls are young feel so youthful and adventurous, but also totally realistic in the uncertainty of things. The scenes when they're older feel more solid and mature, but also hopeful and sweet. The balance of everything is just right.
In terms of queerness, it's also just right. The fact these girls are gay in a conversation country is not unrealistically ignored, but it's also not tragic (as we are all so used to!!) Also, amazingly, there are steamy(ish) scenes that are NOT male-gazey! I could relate to these girls and also find hope in them; this felt like a short for me, not to educate straight people.
Literally five minutes after I finished it, I restarted it, intending to just see how the first scene plays knowing how the entire short goes... and I ended up completing it. It just sucked me back into the wonderfulness. And there were new things to notice on a rewatch; the opening scene has so much more to it when you know their history. I love all the quiet telling gestures and looks, as well as the outright spoken adoration.
This is probably the longest review I've written on this site, but I couldn't help it. This short came to me just when I needed it, and I want others to find it too.
Was this review helpful to you?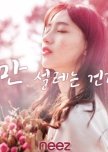 I'm not very good at reviews but this adorable short webseries currently doesn't have any, so I thought I'd give it a go (sorry it if sucks haha!)
YouTube randomly recommended me this and I was so pleasantly surprised! I have tried watching Asian lesbian shorts before and always found them a bit off, they very much felt like straight girls pretending to be gay. Finally this one gave me hope! The acting is so much better than I feared; they genuinely have chemistry and I believed that they liked one another. It's a fairly typical story, a girl falling for her boss, but well done - it being simple actually felt fitting, made it feel more real. I loved the format of it, quite clever, with her writing in a forum. I really, really enjoyed myself - I smiled the whole way through, squealing at key moments, and the ending was satisfying, although it helps I went in with low expectations. If you need a pick-me-up, a dose of sugar, I highly recommend this!
Was this review helpful to you?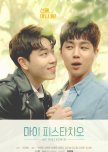 Knowing this was by the same people as Long Time No See, I expected it to be good, but man was it GOOD.
Where many short films stumble, this one flew. I was sucked in immediately, instantly empathised with the main character, and was intrigued to see what would happen. Soon I found myself laughing, worrying for the protagonist, tensing up hoping all would go well, and then squealing in delight when it did.
It's not just an adorable gay romance, it's great storytelling. I'm so glad I found this short, and I already feel like re-watching it. I can't recommend it enough!
Was this review helpful to you?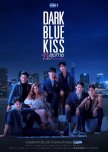 This review may contain spoilers
I don't normally write a review if a show already has a lot of reviews, but in this case I feel like I should because I seem to have a different perspective from the people who have reviewed so far, and it hugely affects the enjoyment of this show.
I had been looking forward to watching this show for ages, having seen the PeteKao parts of the previous shows and been impressed by their storyline in Kiss Me Again. I waited until all the episodes were out to binge-watch it. With such high hopes it could've easily fallen short - but it didn't, it was so much better than I'd hoped, and has honestly raised the bar for gay-focused Asian dramas for me.
I will get straight (lol) to the main point I want to make - I'm queer, and this show honesty means the world to me. I've watched soooo many queer films and TV shows, and this is the first one I've seen that felt like it was made for queer people, with people like me in mind, to make me happy and validate me. It covered so many real gay issues in a completely safe, not traumatising way for queer viewers. There were so many moments I whole-heartedly related to - especially Kao with his struggle of being closeted (which I currently am). When he came out to his mum and she was supportive, I cried tears of joy. Pete's supportive dad warmed my heart whenever he was on screen, he was such a joy.
A pretty huge deal for an Asian show was that the characters said things like "I like men", rather than just "I like you in particular", which some of my favourite shows have fallen short on. I hadn't really realised until now how big of a deal that difference is - one is proudly stating I'm gay, the other almost makes being gay seem like a bad thing, like "No, I'm not gay, I just like this one guy." It's a cop-out really. I felt SO validated every time a character proudly stated their attraction. It meant even more to me that there was a gay girl character (I'm a girl)!! I only know of four queer women in full Asian dramas (as opposed to webseries or short films), and they didn't address their gayness as much in their storylines as Kitty did in her short appearance!
It's also so rare in queer fiction to see gay friendships - for example Kao and Sun talking about their respective boyfriends, and when Pete and Mork talked, and Kitty and Mork. It was so beautiful to see - I still can't believe that the best gay-focused show I've ever seen comes from a country that hasn't even legalised gay marriage yet. It's astounding how great the representation in this show is, and I wish I could tell more queer people about it (which is why I'm making this review). Seeing so many queer characters happy and supported in one show genuinely made my year.
Now that I've got all that out the way, onto the usual drama stuff. From start to finish, I didn't skip a single thing - which I NEVER do when it's multiple couples, especially when one of them is a straight couple, but this show perfectly balanced everything. There was PeteKao, SunMork, and Rain & Manow, which I feel the show balanced between really well. The straight couple got the least screen time (finally! A show that gets it!) and was actually more of a friendship until near the end. What made it even better is they actually related to the main (gay) characters, and did what side storylines are meant to do: help push forward the main storyline, as well as being a storyline in its own right. At least 80% of the screen time straight characters had involved being supportive of the gay characters, which was amazing to see.
All the romances were done well (even the straight one). Couples who are already together can often not do very well, but I adored KaoPete in this. SunMork had the perfect build-up, and I loved how it didn't take Mork long to accept his attraction to men. There was virtually no angst until episode nine, which made me super happy, I love to see happy queer characters, but when the angst began it really made up for lost time. Having said that though, it went on for the right amount of time considering what had happened (gave the characters time to cool down and forgive but not move on), and then we had a beautiful happy ending! I love long epilogues, and this show had a good thirty minutes. I especially loved the cyclical nature of the pool scene.
I should note that the romances were pretty much what you'd expect from an Asian drama, but I really like that, I come to Asian dramas for their Asian drama-ness (plus none of the overdone tropes were used, or if they were, they made them original in their own right). I also really like how the tension-creators were character flaws: Pete's jealousy and Mork's tendancy to get into fights, making them feel like real people, and emphasising the opposites-attract nature of their relationships (wants-to-be-friends-with-everyone-Kao and peaceful Sun). It's just good writing.
I spent the majority of my time watching this show smiling, laughing, and squealing, and a small part yelling at my screen (Non. Need I say more.) I also liked the cinematography, there were a couple stand-out moments that surprised me with their originality. The music was good - some dramas repeat the same ones too much, but in this the music just did its job by not taking over but adding to the mood (basically, I barely noticed the music, which is how I like it). I would most definitely re-watch this, and I recommend it to all, but especially queer people! I would love a sequel, but I wonder if it could top the perfection that was this show. I would love a spin-off about Kitty, but I doubt that will happen!
Was this review helpful to you?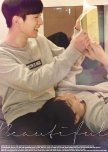 This film holds an important message: that you don't need to change yourself to be beautiful, you already are, and people will love you as you are. Telling the message through social media/dating apps is very clever, as the internet has such an influence and encourages comparison with others. The way they did it was very original and interesting; it made me think of Shakespeare's plays. It's still modern, but just kinda odd and a weird kind of mystical? It wasn't really my cup of tea personally, but I'm sure many people would enjoy it, and I applaud the creators for their originality.
I could sympathise with the main character and felt like I got to know him a decent amount, meanwhile the rest of the characters didn't get much characterisation, but to be fair this is a short film and it can be difficult to fit in, especially with the focus on the message they wanted to tell. I would've liked to get to know them more, but in a way I guess it's fitting? Like we're seeing those characters as the protagonist did – beautiful people, forgetting that their personalities hold far more importance and significance when it comes to true beauty.
I predicted how the ending would go and I was happy with it. However, I do feel like overall they spent too much time in social media land and not enough time with the characters. This story definitely would've benefitted being longer.
In the end, I'm glad I saw it once, and I'm sure it will benefit many people, but it wasn't quite for me, so I won't be rewatching it.
Was this review helpful to you?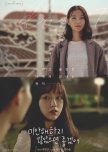 I watched this yesterday when it popped up in my YouTube recommended, and it was a lovely surprise!
The story isn't very original, but we need all the happy queer content we can get! And it's well done, they add new elements that keep it fresh. I like that they actually use the word lesbian, and the character seems to already know her sexuality, as so many queer films are about people first falling for someone of the same gender, which is great, but gets old after a while.
The acting is really good, very believable, they had chemistry and really made me feel for them. I really like how in this short you see both girls' perspectives - it feels like you're looking through one of the girls' eyes at one point - and you can see that they clearly both like one another. There is some clever cinematography, I love love love the ending, so well done.
I also feel it's realistic in showing the worries about being queer that I have felt myself as a queer girl, but even with that it remains overall happy. It doesn't use clichés or silly "accidentally" falling on top of one another type moments, it just feels like two real girls who fall in love. I really enjoyed it, it left me with a smile and a warm heart. I will definitely re-watch it soon.
Was this review helpful to you?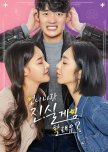 This review may contain spoilers
I know only the pilot is out so far, but the rest won't be made unless it gets lots of views, so I'm here to encourage you to watch it!
It's honestly AMAZING, I was enraptured the entire time! It starts off with fairly normal kdrama vibes, but then BOOM massive twist, in so, SO many ways – not just because they're gay but because they're CONFIDENT!! I can't believe they just went for it like that, it's so rare to see in fiction, especially in kdramas. I squealed, delighted by these confident gays, and laughed at the poor oblivious straight boy. Absolutely hilarious, adorable, and satisfying. Amazing acting, wonderful, fresh writing – overall perfection! And this is just the pilot!!! I really hope a lot of people watch it so they will make the rest!! Although it honestly works great as a standalone piece, if it weren't for "pilot episode" written in the title, I'd think it was a short film. When I found out it is directed by a woman and has a female staff, I was not surprised at all, lesbian works by women is ALWAYS the best! Please don't miss out on this masterpiece, go watch it now!
Was this review helpful to you?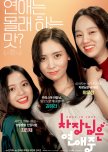 Strongberry are seriously after my heart! First 'Long Time No See', then 'My Pistachio', and now this!! But this is extra powerful because it's about queer women like myself!! I can't tell you how happy I got just finding out Strongberry had done a lesbian story, let alone watching it, because I knew it would be good. I can always rely on them for beautiful, happy queer stories, and this one didn't disappoint.
I love how it jumps right into the story (although with such a short length that makes sense), no unnecessary exposition, just great dialogue. I was a bit worried the length would hurt it, but I don't feel it did – I would've loved more of course, but I realise they are under budget constraints, plus short pieces allow the audience to experience one moment in the characters' lives, nice and concise, always interesting.
The acting, writing, and cinematography were all wonderful as always. The plot surprised me which was nice. It made me worried at one point, but thankfully it didn't go the way I feared it was going. Before that I was grinning my face off, squealing, it made me so happy! It has some good humour in it too, made me giggle. It honestly feels like a lovely light-hearted kdrama, but gay – so exactly what I need in life!!
With this being Strongberry's first film about queer women, I think they did really well! I'm so grateful they clearly tried to not make it fetish-y, and I love the little details like the pride wristband, lesbian app, and short nails (haha!!)
I thoroughly enjoyed this, even having gone in with high expectations, so I'm sure you will too. Highly recommended, I hope we get more lesbian love stories from Strongberry in the future (although I'm always happy with what they produce)!
Was this review helpful to you?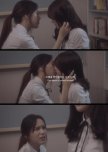 This review may contain spoilers
The acting in this is insanely good. The first of two scenes in this short film is one-shot, no editing or angle changes, so around seven minutes of serious emotions without a break. The one long shot was an excellent editing choice, you really feel in the moment with their emotions and how it feels like their world is falling apart. In the first scene one of the girls is distraught, while the other remains poker-faced, but in the second scene, once she'd left, she crumbled. It shifted the entire story so quietly. I interpreted it to mean that she only broke up with her & dated the boy as a way to try to be straight even though she's not. It broke my heart, but it's so real and genuine. This really happens. In such a short span of time, I was fully invested. I normally don't enjoy seeing sad queer characters, but this was so well done, I recommend it.
Was this review helpful to you?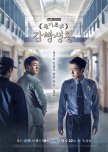 This review may contain spoilers
I have been meaning to watch this ever since it came out, and I'm SO glad I finally got around to it, because, despite having high expectations, it managed to exceed them!! It came so close to becoming my new favourite kdrama and earning five stars – I'll get into why it didn't later.
There are few kdramas that have as high quality, clever writing as this one; it reminds me of Reply 1988 but with less romance, which I never would've expected before I started! It's similar in that I barely think of it as a kdrama; it doesn't use any of the genre's tropes or stereotypical characters, typical plot devices and twists, the formula, none of it, and it all feels so real, but with a sufficient amount of fictional dust covering it to make sure it's not depressing or boring.
A key requirement for a kdrama to get on my favourites list (which this show is, by the way, just not the top favourite) is great characters. I'm big on character development and character-driven stories, and this show ticks both those boxes. With it being set in prison there are a LOT of characters, and they essentially fit into two categories: criminals and prison workers (mostly guards). It would have been SO easy for the characters to blur together, but no, every single one stands out, has a personality, a past, varying relationships with the rest of the characters, and reasons for doing what they're doing. So many of them also aren't what they first appear, which is so true to life.
A concept I always love seeing explored in fiction is how real people are not wholly good or bad, which this drama excels at – the prison setting couldn't be more perfect for it. For some characters I assumed I knew all there was to know about them and didn't like them, but would then learn that they had so much more to offer, and I ended up loving them. When Lieutenant Paeng was first introduced, I never would've guessed that he would become my favourite character. He had the most unexpected character development for me; even once he'd become empathetic, I wasn't expecting him to then go and become completely loveable. So, so many characters did a huge turnaround, yet every time it still managed to be surprising.
I love how I was able to connect on a human level with ninety percent of the characters (the only exceptions being the few bad guys who stayed bad); no matter how much I hated someone, I'd learn their motivations and it would all make sense, and I managed to empathise with them if not learn to like them. And it was revealed at the perfect pace, and gradually, before I knew it, most of the many, many characters were near and dear to me and I desperately wanted them to be happy.
As well as consistently introducing and humanising new characters, the humour and emotional investment of the show stayed consistently impeccable. I laughed and cried the same amount from start to finish, which NEVER happens, in shows it usually always peters out! Plus, it wasn't just because of the main character, and it wasn't just over romance – I laughed and cried because of almost every character, and over platonic and familial relationships far more than romantic. I wasn't sure about the humour at the very beginning, but once I got into it I ADORED it! I even feel like I have inside jokes with the show!
Along with the obviously incredible writing, the acting, cinematography, and even editing are impeccable. I can't believe what clever, original things they did with sound and even transitions. Down to the last detail, this show has clearly had so much work and love put into it, I can't praise it enough! Even the music is superior to other kdramas; the choices are fitting for the moods, and they aren't overly repeated as is SO common in kdramas. In fact, no song is repeated (except the theme song and Kim Je-hyeok's baseball theme, which was used within scenes rather than as a bgm on multiple occasions, so doesn't really count) until half way through the show – a whole twelve hours in! For a usual sixteen hour kdrama, they would barely go one hour without repeating a song. And once they were repeated, they weren't repeated too often.
One of the reasons I put off from watching this show for so long was the episode lengths: an hour and a half per episode – sounds crazy, but it works! Within each episode the right amount of events happen, nothing is stretched out or unnecessarily added in. I binged the show over three days, hooked from the start, and it flowed beautifully.
Now onto the reason I wanted to watch this show in the first place – it has two gay characters! In a relationship! This is truly ground breaking; barely a handful of mainstream kdramas have depicted gay characters and relationships, so this was amazing to see. I was sceptical of course, in how they'd handle it. I quickly guessed that Han-yang was the gay character because he was a comedic character, and at first I wasn't happy about this. BUT they never made his gayness a joke, and in the end that's what matters most. Plus he was genuinely hilarious, and he had good reason to be. His storyline was a joy to watch (well, the whole show was, but this one was dear to my heart), I loved finding out his backstory and seeing him interact with his boyfriend, and it was good representation. They're just ordinary Korean men who happen to be gay. What astounded me the most was that he even revealed he was gay to a few other characters, and only one of them reacted negatively, but it was super mild, and he improved over time. There was nothing at all triggering for me as queer person, which made my gay heart so happy. Han-yang had also done the mildest crime out of everyone; he was very much framed as a loveable and empathise-able character. But, unfortunately, right at the end, it went downhill, leading me to remove a star in my rating and not see this show as my new favourite kdrama. His storyline does not end well; while it's realistic and not literal death at least, it was incredibly upsetting for me. I'd been rooting for him for so long in his journey, and then it ended like that. It definitely could've been a lot worse, but it was disappointing, especially when what followed was seeing the rest of the main group of characters all get their happy endings. But this is life – to be able to include him as a character and have his storyline be otherwise so great, a condition may have been to give him an unideal ending, and including him with a sucky ending is far preferable to him not being included at all.
Another element of the show I was worried about, but thankfully loved, was how it dealt with the sexual assault of the main character's sister. It wasn't shown on screen or discussed in detail, so shouldn't trigger anyone, but it also wasn't brushed over or just used to make drama and then unrealistically never come up again or have consequences. It was clearly still on characters' minds deep into the show, and showed up in subtle details. This show never has something happen just for the drama, it is handled in a real way, with consequences.
Going into this show, I expected it to be quite dark and heavy, but I was surprised to find it heart-warming and wholesome. There were sections of the show that were so domestic and sweet, even uplifting! And the emotional, tense sections never went on too long, and were always resolved in a way I'd never guess – and, being a writer, I'm really good at foreseeing how storylines will go!
Speaking of the unexpected, before I started I hadn't thought about the fact there would be so few female characters; with eighty percent of the show being set in a male prison, there were only two female characters with a decent amount of screen time, and a handful of other women at all. But, the female characters – no matter how short an amount of screen time – were strong and awesome! This may be because I usually stick to romance kdramas, but they were refreshingly realistic. They were smart and took initiative in love and work. The few kiss scenes featured were real kisses, and the relationships in general were very realistic and well done.
HOWEVER, I really disliked the age gaps between the two main (straight) relationships in the show; it was gross and weird to see memories when the girl was in primary school and the guy was in college, it was so damn weird and I did not like it at all. And it didn't just happen once, or even with just one couple! Both couples on multiple occasions! I wasn't too pleased about the age gap when they were adults, but it was crossing the line to then see them as kids and realise just how huge the gap was. Of course their romantic relationships didn't start until both parties were consenting adults, but it was still unpleasant, thus I didn't hugely enjoy their romances, but thankfully we didn't see too much of them until the second half of the show, when at times I must admit I considered skipping, but it was never too bad. Still, it played into my rating of four stars.
My final point of praise for this show is how naturally it inserted past memories and such in; information was always provided just when the audience needed it, so we weren't left in the dark confused about anything, but also didn't always know everything. I LOVE how this show played with perspective; I'm so used to seeing and knowing everything the main character has done in chronological order that it was joyously refreshing to be surprised and see twists due to not being shown him doing certain things until it became relevant. It's incredibly original in a kdrama for a plot twist to come from a change in perspective or new information like this, instead of a cliché, dramatic event!
It was so hard to write an articulate review about this show because I love it so much and I had so much to say! It's fantastic from start to finish, and I only had two complaints, which for such a long drama is impressive. I can't recommend this show highly enough; if you haven't seen it you are missing out on a masterpiece! It is clever, unexpected, and original in a way I've never seen before, it's a genuine delight.
Was this review helpful to you?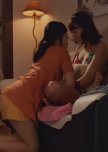 This short film popped up in my youtube recommendations, and from the moment it started I found myself completely sucked in, and that stayed true till it finished. I was enraptured, eager to see what would happen. I found one section frustrating but that made it all the more satisfying when it all worked out. I really was hooked because I was completely unsure how things would go, a sign of good writing.
The main couple are adorable, they have really good chemistry - all of the acting in this short is really good, very believable. There are some cute moments and some funny moments, but this is mainly a drama. It isn't TOO heavy or unrealistic though, I could see this actually happening. Plus, based on the title, I think it's safe to assume this short was made with the intention of helping to normalise queer women in South Korea. Also, the drama isn't just on Su-young - she's the main part of course, but there's one twist I certainly wasn't expecting.
There's an interesting vibe to this short that I don't know how to describe; the ebb and flow of it just feels different somehow. It feels real to life in that there are moments of laughter even with the shadow of conflict looming, and the tension builds until a character reaches boiling point and just spills out their emotions. The ending emphasises the realness of it the most - in real life things arent always discussed fully, conflict happens but then things settle down and people accept it after all.
I really enjoyed this and I very much recommend, the ending left me with a smile and a feeling of satisfaction. I'd rewatch for sure.
Was this review helpful to you?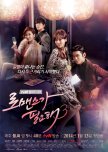 This review may contain spoilers
This kdrama is one of the more real ones I've watched – it's still very definitely a kdrama, uses the typical tropes, but done in an often original way, and it also holds a lot of realism that makes it stand out from other kdramas.
Firstly, the characters. The leads are a reversal of the norm – you have a genuinely nice, lovely male lead, and an imperfect (real) female lead. The male lead doesn't make the female lead better, but he does make her comfortable enough to open up and deal with life in a healthier manner. Speaking of which, their relationship is incredibly healthy for a kdrama. They're straightforward with their feelings, the guy admits to liking her by the third episode or so, and respects her when she doesn't reciprocate. They communicate like real people and become genuine friends; he listens to her vent about guys and gives advice, actively helping her date other people despite liking her himself. He just wants her to be happy. And she genuinely cares about him too.
The second male lead and his ex – creating two different love triangles, almost a love square (two girls like the same guy and two guys like the same girl) – are not shown to be bad, as you would expect. The second lead is nice, but nothing compared to the male lead, we don't mind him with the female lead but we much prefer the male lead. He does eventually show behaviours that remind me of a (mentally) abusive relationship: doing something bad, feeling sorry, making it up to her, being nice for a while, then doing something bad again and the cycle repeats. It's very realistic and interesting to see depicted.
The ex-girlfriend is definitely an antagonist, but we can empathise with her and want her to get back with the second lead dude. The two women (female lead and ex-gf) actually have a lot in common, hardening themselves to the world after difficult situations and so on, so it's wonderful to see them become good friends by the end of the show.
There are two other side couples: one young, one more middle-aged, and they're so well done, unlike many kdramas (in my opinion anyway). They are used to depict people and relationships at different stages in life experiencing different problems. They're all well-rounded, complete people with dreams, insecurities, and so on. They aren't just there to push the main romance along, they are their own people. Every character in this show is neither fully good or fully bad, they're real people.
Another important point to this show is the topics it covers, ones I would never expect from a kdrama. The characters openly have sex – even flings, not just within stable relationships – and have discussions about sex (fairly PG ones, but still!) They also kiss realistically: eyes closed, mouths moving, hands in hair or on backs. It's honestly crazy to see, makes it not feel like a kdrama during those moments, but also shows that they're mature relationships and people, unlike your usual kdrama characters who shy away from a peck on the lips. Which reminds me – the women even initiate kisses and sex!! SO rare in kdramas.
A character also ends up accidentally falling pregnant, and with that abortion, adoption, and the judgement she'll receive for having a baby outside of marriage are discussed. I'm sure there are many conservative South Koreans who by watching this storyline would learn to stop judging single mothers, who from my little knowledge seem to be quite rare there.
The genuinely healthy relationship depicted between the leads is also so important for everyone to see; you can get used to seeing unhealthy tropes being romanticised in kdramas, but in this one they even seem to point them out as bad. It's important to be reminded that jealousy, possessiveness, and lack of communication aren't signs of a healthy relationship, in fact they can be signs of an abusive one. Your partner should be your friend as much as your lover, and that's shown through the main couple in this show.
There is also a completely platonic relationship between a man and a woman in the show, which is always nice to see.
The pacing of the show is great; they don't let any problem go on for too long. It's also awesome how it doesn't follow your usual romance kdrama formula; I genuinely didn't expect most of what happened. I laughed a fair bit, mainly because of the male lead, he's so lovely, which is such a nice change! And I squealed in delight when couples had happy moments, especially the young couple, I found them so sweet.
The music in the show is very enjoyable and adds to the mood of scenes.
I really like one technique used around three times in the show where a scene will play out and then it ends up being that a character had just imagined it, as real people often do, going through a scenario in their head.
Final good point: I love the ending to the show. Any kdrama that depicts the main couple together for a decent length of time will make me happy. They tied up loose ends, but not too unrealistically. I was very satisfied with it.
However, the show definitely isn't perfect. My problems with it: there is one unconsented kiss (it's pretty brief and between people who do like one another, but it's still not nice to see the woman pushing away the man and him not stopping immediately); audio visual series style moments – mid-scene it'll freeze into a photograph and continue the dialogue, it's weird. You get used to it, but I didn't like it. They also, weirdly, have really long moments of showing the characters stare at each other while one character is thinking; this would be the opportune time to use the audio visual series style, have a photo of the scene, frozen while the character thinks, but no, they don't use it then. It's just unrealistic for the characters to sit there in silence for five minutes while the character thinks. Also, they definitely overuse over-voice. Sometimes it's worth using, but a lot of times it's stating things we would understand based on the actors' facial expressions; it makes me feel like, as a viewer, the makers of the show think we're dumb and need to be told exactly how they're feeling. Lastly, I feel like they made the female lead a bit too oblivious and dumb at times; she took far too long realising the two men fancied her, and that she liked them back, seriously. I know that's a typical trope in kdramas but they took it too far in my opinion.
Overall, far more positives than negatives. I wouldn't re-watch (I only re-watch shows I absolutely adore, and this show, while very important and good, didn't quite have my heart) but I would recommend!
Was this review helpful to you?