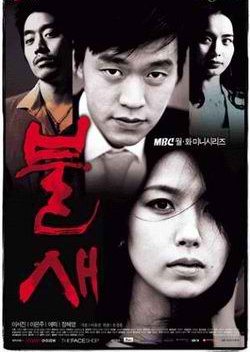 How can 26 episodes seem like 100? This felt like a daily in disguise. Play a drinking game for everytime someone threatens to break up.

Yes it's entertaining, until you realize that some of the roadblocks (Mi Ran) could've been easily dealt with.

I mean who lets a crazy woman have keys to their house? It is also a good example of how not to treat a mental patient that so obviously needs help.

I woudn't watch it again and would warn others to not feel guilty about FF through parts.

There were other storylines besides our love triangle but, I honestly don't remember what happened with them or the names and I just finished the drama after watching a second time. (I couldn't remember watching this drama and had to satisfy my curiosity as to why)



Was this review helpful to you?