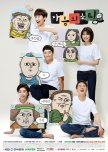 This is a simple yet a nothing close to realistic drama that easily makes you forget about reality. It is an adaptation that you'd originally expect to be bad and uncomparable to the webtoon however, it's nothing like that. It gives the same vibe as the webtoon and it is equally (or sometimes more) funny to it.
This drama will have you laughing (literally) non-stop.
The main cast is very good and the cameos are just as great (and countless), wit some of them beeing: Song Joong Ki, Jung Joon Young, Kim Jong Kook, Laboum and others..
Also, the music is unexpectedly good, I personally had no idea MFBTY participated, so I was pleasantly surprised. And aside from all the comedy, there's also romance and lots of character development!
This is a very sort webdrama even though it's 20 episodes long, so you can easily finish it in a day. If you watch this You definitely won't be disappointed.
Was this review helpful to you?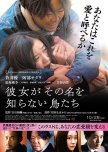 This movie is full of surprises. I can't say much, but I spend the second half of it watching with my mouth open. It's one of those movies that you really need to pay attention to understand what's going on.
The performance of all the actors was outstanding, I seriously wanted to punch the main couple a thousand times.
Even though it starts by being very boring, and opens many wholes( most of them remain open even after you finish watching), it takes a great turn that makes it interesting and engages the viewer.
I really recommend this movie, not for when you need to cheer up, but for when you want something interesting and new to watch.
Was this review helpful to you?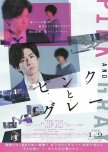 This review may contain spoilers
Pink and Gray is an amazing movie that sadly, is also very underrated.
I watched this movie months ago, and I still can't stop thinking about it. It's one of those movies that really make you more conscious of what's surrounding you.
This movie contains one MAJOR plot twist which is what made me love this movie. To be specific (no spoiler ahead), until the first 40-50 minutes it was fairly interesting but after that, it became mindblowing, to the point where I started screaming and jumping around non-stop.
The actors did their job so splendidly that I felt like I was part of the movie myself.
Watch it and you'll love it, trust me.
Was this review helpful to you?