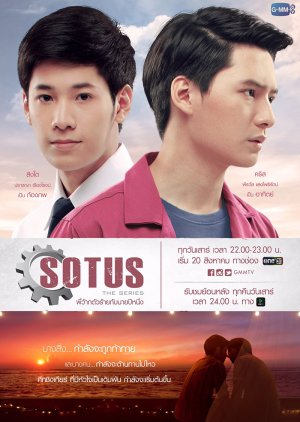 This review may contain spoilers
I recently started watching this thanks to a recommendation from Netflix. The first episode or two starts off typical of a BL series and I wasn't sure if I could get into it. But as the series progressed, I got more invested. The storyline grew to a point where I couldn't stop watching and wanted to know what would happen next. After the two main characters eventually get together, it made me really happy and satisfied. The main actors for the leads males really did a good job in their acting. From showcasing uncomfortable scenes, to portraying innocent love. While the character of Arthit was discovering who he was and deciding what route he wanted to take, the writers made sure to portray is accurately to reality in my opinion. I definitely recommend this to be watched and after I finished I feel like I could rewatch it easily with the same enjoyment as when I first saw it. I will say that the ending is not my favorite. Their was not enough character development to support Kongpob to take over as head Hazer. Nor do his groups of friends from his class portray good hazers either. Kong doesn't have a strong enough presence for head Hazer and his friends still seem immature in my eyes. If there was more character growth I could see it but it didn't do it for me to be a good ending. I'm glad we get to see Arthit grow and become a working man. The commitment the two show each other on the last episode, from Kong stating his commitment to being head Hazer but also acknowledging his commitment as a boyfriend really makes you feel things. The same can be said for when Arkhit tells Kong he misses him and even though work starts early for him the next morning you can sense the distance life has put between them but also the growth in their love for each other.
Was this review helpful to you?