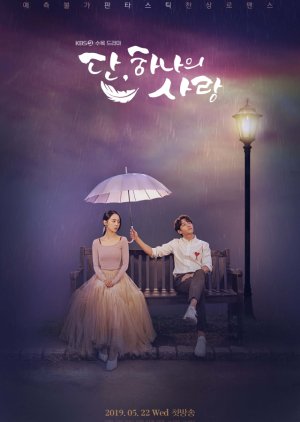 Nonsense writing, Nonsense romance, Nonsense ending!
What a horribly written drama this one was, with such a terrible acting performance from L, a nonsense childish romance with no chemistry, cartoonish villain & ilogical act from the characters. Even LYS turns such a hypocrite at the later part to me.

For an angel theme drama, even a mini/web drama called Stars of the universe did a way better portrayal & mature writing than Angel Last Mission. 
The only good thing in this drama was SHS performance & her dancing, but imo I could just watch a little snippets of her ballet dancing & I'd lose nothing.

I admit though their first few ep was amazing (I've even gave them a 10) but then they just hit rock bottom & had become one of the worst and most overrated drama I've seen this year, or ever, lol.

Another wasting of time, 2019 so far had been such a bad year for kdrama for me.

5.5/10 & given how absurd their writing is in the later half, this is me being generous.
Was this review helpful to you?