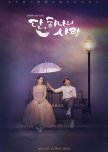 Nonsense writing, Nonsense romance, Nonsense ending!
What a horribly written drama this one was, with such a terrible acting performance from L, a nonsense childish romance with no chemistry, cartoonish villain & ilogical act from the characters. Even LYS turns such a hypocrite at the later part to me.
For an angel theme drama, even a mini/web drama called Stars of the universe did a way better portrayal & mature writing than Angel Last Mission. 
The only good thing in this drama was SHS performance & her dancing, but imo I could just watch a little snippets of her ballet dancing & I'd lose nothing.
I admit though their first few ep was amazing (I've even gave them a 10) but then they just hit rock bottom & had become one of the worst and most overrated drama I've seen this year, or ever, lol.
Another wasting of time, 2019 so far had been such a bad year for kdrama for me.
5.5/10 & given how absurd their writing is in the later half, this is me being generous.
Was this review helpful to you?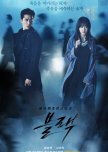 Black
5 people found this review helpful
Pheww, what a ride, I'm speechless!
I know a drama can't be perfect, but this, this one, the writing is so brilliant that I can't even express it enough how I'm amazed with their plot & writing, just genius!
So first, where do I start..
I still remember clearly the day when I heard they casted Song Seung Heun & Go Ahra for a drama called Black & my reaction was: Meh! not gonna watch it (since Go Ahra previous work left me a bitter taste & I never been a fan of SSH).
But, then my own words just bite me in the ass, never did I ever thought I'd come to watch & love this this much..
Black clearly is not a drama that you'd be able to watch without paying attention too much, or just to pass your time while doing something else, it requires your attention 100% or you'll be missing out their clues/answered & you'd think it's a plot hole when it's not.
This is the most complex written drama I've ever watched, layered with so much mystery.
But the way their telling stories & directing is so good & engaging. Every given answer raised another question. The plot is also unpredictable & full of suspense from beginning till end with a mix of comedy in between that will keep you even more entertain instead of getting distract since they made it really well & smooth.
I had to warn though that they might answered our question implicitly so we might missed that if we're not paying attention enough.
As for the ending, I'm surprised that I'm really satisfied with it after watching it with subs, they answered every question I had (although again, I had to say some of them were being answered implicitly. ) & if there's something missing it's very minimal that I might not even able to think of it right now. Given the situation, I think it's the best ending they could give to us.
Black is def one of the best drama aired in 2017, one of the few drama that I'm really looking forward to watch & impatiently waiting for it every week & they even made it on my top list, my all time fav crime/suspense/mystery/romance kdrama along with Cruel City. Even Black as a character also made it on my fav hero/anti hero along with Doctor's Son.
So yes, I give Black a 10/10, they really deserved every point of it.
Song Seung Heun & writer-nim, you just gained a new fan, I know you've put your mind & effort 100% in this. I'm impressed & will look forward to your upcoming work for sure!
Was this review helpful to you?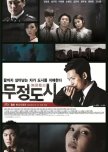 Wow, this drama is amazing, better than my expectation, got me hooked from the very first episode till finished. This drama is so well written, been watching various kdrama and I can totally say that it's a gem. The story, the cast, the acting all were superb. One of the best drama I've ever seen, and I watched a lot. If you haven't watch it you should totally do watch it, now! :p
Was this review helpful to you?