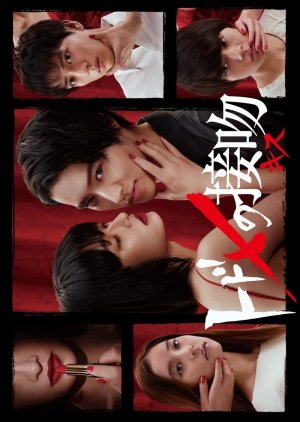 There were moments when I wondered if I should drop this drama or not, but I prevailed through it!! This drama tries, but it fell flat in some areas. I wish some issues/relationships were explored more. I'm still left with questions after watching this. I thought that some characters were a little flat, especially Mikoto (she had one purpose in the drama- being the love interest, and that's all that she was). I wish Saiko would've gotten a little more character development. I wish there was more of a progression of Ootaro becoming "good" or realizing that his ways were wrong (more emotional scenes please!). Lots of 'I wish' going on with me...
I've only seen Yamaken in LDK before this, and it was too cliche and boring, so I dropped it. But after watching him in this, I can definitely see that his acting is being wasted by always appearing in shoujo movies. I hope he gets more roles that are more complicated and not always tsundere. There was one emotional scene in the end and he nailed it! Masaki Suda..... his character is... one of a kind. I didn't like his character, but he nailed it. His talents were wasted in the drama though. Should've given him more scenes, or a better role.
Speaking of Suda~ I didn't know that he could sing! and he sang the title song! and it was good!!! I bought his music on iTunes after seeing his drama~ y'all should check his stuff out too!

This drama is worth a watch. It wasn't exceptionally good, but it wasn't bad either. It just left a lot to be desired. Despite all of that, I'm a fan of Yamaken now! (and I just have to say, Mackenyu is one GORGEOUS man!!!)
Was this review helpful to you?