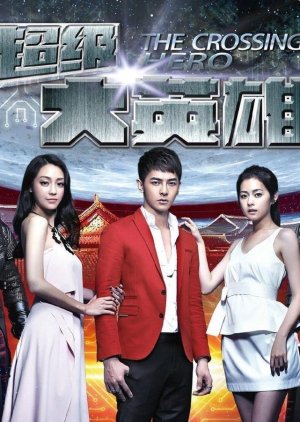 I fished this out of the bin also known as my dropped list. I guess I was missing Jiro Wang's face. lol

So first things first, for the first 20 episodes I HATED the reporter and Mo Han. I hated the reporter because she was incredibly selfish. I hated Mo Han because she was whingy, clingy, and most of all childish. I noticed these two were all of these things especially when they were doing scenes with Xiao Dong but as soon as they were interacting with other characters they seemed watchable. I loved Peng Ze and Xiao Dong's friendship.

Another thing that I disliked about this drama was whilst it may have just been the lighting but Chris's hair colour constantly changing every other scene and Xiao Dong constantly disappearing and reappearing as if Jiro was not available for the last 8 episodes and had to replace him as lead using the other characters.

I loved the OST especially the one at the beginning and the story itself even with all the holes it had.

I loved the ending (well minus the last 2 mins lol) but I will not be rewatching this. EVER! Once was a huge struggle.
Was this review helpful to you?