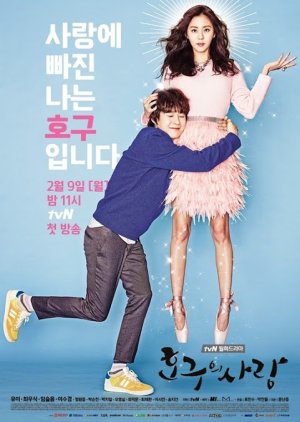 I honestly didn't know what to expect from this drama but my sole reason for watching was because I wanted to watch a drama where Choi Woo Shik was the lead and the poster spoke out to me.

Firstly, I really enjoyed the storyline. The kind, loveable nerd/dork who is also able to stand up for himself instead of taking all the crap that's thrown at him was very refreshing to watch. I can't say I'm happy with the verdict of the incident that happened (without spoiling - hopefully) but honestly this was very realistic in my eyes as not everyone is able to get the justice they deserve.

Not a huge fan of UEE's acting but in this one she's watchable. Woo Shik's interaction with the baby was beyond adorable. It was also refreshing to see siblings who cared about each other instead of the cliché siblings who hate each other or are always trying to outdo each other and the same goes for parents who are actually happily married and still love each other. The two male leads were fantastic and I felt they truly worked well together from enemies to friends. I loved the bromance and I think this is the first time I've liked both first and second leads. I loved the geeky friends as well but unfortunately they disappeared not long after the time jump.

I really got caught up listening to the music that played during the drama but because it was really playful and cute and I loved the little squid cartoons that was shown at the beginning of each episode.

I highly recommend this drama to those who love a nice cool, laidback, romcom. Normally, I can tell what will happen next in a typical drama but almost all of my guesses were wrong in this drama. I suppose there's a first time for everything XD
Was this review helpful to you?