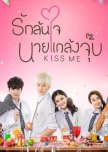 Kiss Me
85 people found this review helpful
I have watched all the versions of Itazura na Kiss and I can confidently say that this is my favourite version!
Unlike all the other versions (Chinese, Taiwan, Korean and Japanese), which all follow the storyline almost exactly the same, the Thai version managed to add a twist in the show without changing the original story of a smart, aloof genius guy and a cute, kind and a little dumb girl. However, this version adds more depth to the story and in my opinion more explanation which the rest did not offer.
Kiss Me showed more emotions towards TenTen and not just blindly following Taliw's courting story. It showed the process of how TenTen ACTUALLY fell for her and the reason why he keeps on pushing her away which i think was a great change to the story. Furthermore, the entire flow of Kiss Me felt right and the pace was just nice. Not to mention how much chemistry our main leads have already seen in Full House Thai.
I think the two main factors why I thought this version won the others HANDS DOWN was because it answered ALL my questions for TenTen and also showed a more caring and sensitive side of him. Additionally, Taliw is also more understanding and also thinks more before she acts making her more likable and interesting. Another factor is definitely King. HE IS SUCH A CUTIE IN THIS SHOW. I usually don't like his role in the other versions as I always found him quite loud and usually does everything without much thought. However, King is such a charmer by his every move and how he is always so thoughtful and sweet towards Taliw. (To be honest, I think I have a little second lead syndrome because of him now....)
To add on to the awesomeness, ALL the characters did such a great job in their roles and every love line managed to tug a little at my heartstrings with their chemistry and how no one is really bad or hated in the show.
In conclusion, I will strongly recommend this drama to everyone. Its like the producer did everything that made Itzunara Na Kiss a success and omitted everything hateful about it. The difference made was definitely significant as the characters, especially TenTen, felt more complete and bearable in Kiss Me.
Was this review helpful to you?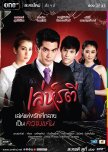 This is my first review but I have to recommend this lakorn because it's perfect!!
Story: The script is done perfectly that will definitely make you fall in love with the leads and no room for Second Lead Syndrome. The story typical in the sense of having an innocent main female lead. However, the male lead unlike other shows with rich spoilt characters is a kind and understanding man. Furthermore, there is no angsty plot or evil second leads which made the drama a whole lot more enjoyable.
Acting/Cast: The cast was amazing and Sean and Esther have great chemistry during the show. They managed to show their love without much words and will make you fall hard for this love line. Similarly for the second leads, the actors were amazing. All the casts managed to make you fall hard for them or hate them like crazy which is great!
Music: One flaw of this lakorn is that they used the same music for almost every scene which by the end of the drama, your head will be repeated that particular segment of the song.
Rewatch Value: I think there is definitely rewatch value in this! After watching Korean, Chinese and Taiwan dramas, Leh Ratree made me fall hard for Thai lakorns and after I finished i can't stop replaying the scenes. And I'm sure to rewatch it again soon ;)
Overall: Leh Ratree is a really really sweet and cute drama. Do watch this if you are looking for a fun and light lakorn! I'm sure it will not disappoint :)
Was this review helpful to you?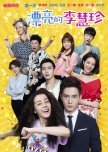 This version is so much better than the original one. I dont know if its just me, but although the korean version had a great story line and famous actors, I found the entire show very exaggerated. With over the top hatred from the male lead, very very annoying female lead, but a total heartbreaker second lead. On contrary, this version felt a lot more heartwarming and maybe due to longer screen time, there is more space for the story development.
Compared to the original, Bai Hao Yu showed more feelings. The way he treats Li Hui Zhen was alot more sincere and although he was really mean, I liked how he also showed how conflicted he was between both ladies and that he had a soft side as well. (Like how he would always feel bad and try to make up to his mistakes) And most importantly, the hate was not directed due to her name.
Dilraba never fails to impress. She did amazing in portraying Li Hui Zhen. I always felt that the korean version was very annoying and loud. But LHZ was not. She is very realistic. All the rejections over the years and her changing looks made her lose any confidence she had in herself. She whines and complains but always pushed harder. She is true to herself but decides to change when she realises the need to improve.
Our second leads are the sweetest. The amount of tears Xia Qiao made me shed... The perfect best friend despite the struggles she went through. And Zhang Bin Bin!! How does he manage to be so sweet in every show? The mood maker of the show and everyone's dream guardian angel. Ah... The best second leads...
Everyone should give it a try as they remade the drama wonderfully. They shone a new light to it. It was made closer to the heart, more subtle and more sentimental. It is a very cute and light show. Though not an impactful show, it is a show to be rewatched when some sugar is needed in life. Cause it is like a fairytale: No evil characters. No hatred. Just sweetness, sympathy and a happily ever after. :)
Was this review helpful to you?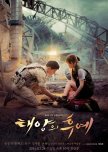 This is amazing.
It isn't a really unique story that no one could ever think of. But the entire flow of the drama was perfect. Instead of the entire skeleton of the story, it was the little details that made this a success. The script was just great. The scrabbles and conversation with all the different characters was done so well, it really brought out the personality of each character in DOTS. I love how each character have a story behind them, and how they show the developments in the characters. Furthermore the relationship developments were also done incredibly well. Not just the leads but also the bromance between the guys and also the friendship with the girls, and all were all done so well, you just can't help but fall in love with each and everyone of them. So all in all, the writers were INTRICATE. Its not something out of the world, but the story will really tug your heartstrings with the little minor details that help bring this story to life.
Another factor that brought it to life were the actors. Song Joong Ki was fantastic. (And I'm not just referring about his looks) It was obvious he put lots of thought into his character throughout the entire show. There were countless of times I am awed by his facial expressions in the scenes. He portrayed YSJ so well I really can't think of another actor to play this role. He was able to perfectly bring out the manly, fearless side of YSJ, the boyish side and the thoughtful and meticulous side of him which was amazing. At one point you will swoon in his manliness and right after you will just giggle at the cute side of him which I think is what YSJ is about. Song Hye Kyo was amazing too. Her crying scenes were so well done that I really could put myself in her shoes and dilemmas and also, cry with her. She was able to portray the empathetic side of KMY, yet she is brave and witty unlike other drama leads. She was able to show us her goofy side and also her worries which I thought was also a huge feat.
The second couple was also unique in their own way. Jin Goo really managed the 'rigid' soldier image really well, yet also show his feelings with his eyes and slight body movements that you can't help but feel for him. Kim Ji Won was great with her emotional scenes while MyungJu was like a little porcupine, you could see that little sweet girl in her.
Nothing to complain about the music as well. It's just incredible.
So to sum it up, SJK's looks might be why everyone first knew about the show, but DOTS have so much more to offer. The script, the relationships and the acting were all done so superbly well that its just a show everyone should watch. Not only focusing on the love lines, but this drama also shows how serious the characters are at their jobs, their determination and also their principles which I think sets this drama different from others. AND LASTLY, THE SCENES ARE ALL SO BEAUTIFUL, THANKYOU CREW FOR SHOWING ME 16 HOURS OF BEAUTIFUL STUFF.
HEHEH. And thanks for taking your time to read this :)
Was this review helpful to you?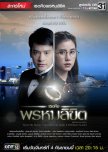 The Thais did it AGAIN. Thai remakes always perfect their plots (Except for Princess Hours). It is like they have a whole bunch of people that sit together to watch the different versions and highlight everything that needs to be changed.
This version has the best storyline. It was logical, with no frills and little dumb moments. The 17 episodes did not feel lengthy at all even though I watched both the Taiwan and Korean versions before! The producers took all the highlights of the previous versions and made it even better by finding the perfect balance between both. Also, they added some background story highlight is 'destiny' part which I felt was a good point. The characters were also sweeter here! Pawut was portrayed softer than the other versions and much less a jerk. HE KNOWS WHAT HE WANTS AND DOES NOT FEAR SHOWING IT.  Wanida was also portrayed better/more likable in this version. She is clumsy and soft, yet not dumb nor naive.
Acting wise, I think the Taiwan version stands out but the thais are close. You could feel the chemistry oozing out of your computer screen when watching the drama. Pawut and Wanida showed their love in every small moment with the looks on their faces! They did well with the emotional scenes as well, which made me cry buckets. The rest of the characters also portrayed their roles really well. The second leads were so caring and sweet which made them a dear to watch.
I was too into the show to pay much attention to the music. But I liked the opening and end! Those within the drama was good, not distracting and fits the mood.
I WILL DEFINITELY REWATCH THIS. I think this plot is cute and will sweeten anyone's day. It has the perfect recipe with just the right amount of twists and sweetness that makes you hooked to know whats coming next! (And even if you watched the other versions, you will still be excited to know whats going to happen!)
Strongly recommend everyone to give this show a try! I honestly like it the most of all the versions. It is like the Taiwan and Korean version had a perfect little baby.
Was this review helpful to you?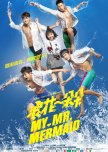 This show is amazing!! I have been wondering what show to watch recently and this popped up!
In terms of storyline, I read the novel before this drama came out and was drawn to the extremely cute plot. There are few changes here and there compared to the book but these changes only made it better and the show is as good as the book, or even better. No extreme ups and downs, no dramatic plot twists that make you truly hate any character in the show. The story is just marshmallow happiness that touches your soul and before you know it, you will be squealing and laughing along with the characters. It is truly a touching, happy show that shows how different points of view cause misunderstandings.
Acting is great too! I remember watching the female lead in various shows like Tornado Girl but the rest do not have much acting history and that honestly made me a little fearful to begin the show (In case it ruins the novel). But I was wrong!! They played their roles well and the chemistry was AMAZING <3! Regardless a sad, funny, or emotional scene, all the actors carried it well! And special mention to Yi Bai's parents for bringing so much joy :D!
Music was good too. I didn't really notice it at the beginning. But soon I found myself singing along when it played during the show HAHAHA. A truly fitting song for the drama!!
Lastly, for rewatch value, I believe it is a show that brings lots of joy in life. And definitely a show I will watch again to relive the fun times!
So to end it off, IF ANYONE IS CONSIDERING WHETHER THEY SHOULD WATCH, GO AHEAD!! Do not be turned off by the 30+ eps count. It will be over soon and make you crave for it to be even longer :(
Was this review helpful to you?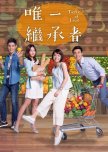 Being one of the taiwan dramas everyone is so hyped about, I must say that it is not very amazing. However, I do think it is worth watching.
The story of looking for a secret recipe was rather intriguing. It is one of those stories a rich and rather spoilt male lead and a easy going, kindhearted female who loves to eat, leading to him finding his 'heart' back. However, things started to get a little draggy towards the end as it just circles around Qiao Ling and her schemes. BUT. I must say Wen Feng is quite an adorable character, the way he gets jealous and childish around Xiao He. Jun Hao is also the typical caring and gentle guy that does his best to get his love. I do admire that about his character on persisting on what he wants, yet have his principles to hold, being kindhearted yet sometimes rather weak.
I think one flaw of this show will be the casting. Vivian did quite a good job on her role, thinking she have already acted in two famous movies and that all her characters are similar one way or another (Kindhearted, a little silly, always willing to lend a helping hand). However, Bryant, although Wen Feng was portrayed relatively okay, sometimes he have some problems in pronouncing his words when he tried to speak loudly or get agitated. Well, Qiao Ling was done well enough for me to dislike her. I think the biggest flaw will be Jun Hao as he is a new actor and have some problems in showing some of his emotions, making the character rather flat.
THE BIGGEST PLUS POINT TO THIS DRAMA WILL BE THE SOUNDTRACK. Is it just me or is the songs really amazing. I loved all the songs for this drama!
To sum it up, this show is still worth watching. But do not get your expectations too high :)
Was this review helpful to you?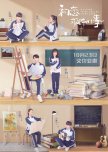 If you are like me who watched the Thai version of 'A Little Crazy Thing Called Love' and want to have the same heart fluttering, butterflies in your stomach, and weird-smile-on-the-face the entire time moments, this show is definitely going to disappoint. BUT if you are just here for the love of a sweet, college romance drama, this is a show for you! :)
Firstly, for the storyline, as mentioned above, it is totally different from the original except for the whole ugly girl turns pretty thing. Granted, they tried to mimic all the highlights of the movie, no. JUST NO. I really know how to explain it. Sometimes during the drama, I had the whole 'OMG this is from the original!!!' then a wave of disappointment will wash through me as the whole scene just seemed a little too forced or that scene is just too far off from the movie. I somehow try to justify this with the idea of it being a drama and therefore have to add much more relationship lines and scenes apart from the original, but I certainly feel that so many things changed that it should not have called itself a remake and instead is a whole new story that probably took a littleeeee reference from the Thai movie.
For the storyline on its own, without thinking it as a remake whatsoever, is not bad. The beginning took on slow but it somehow makes you want to continue watching and see how everything work out in the end. For a lighthearted romance drama, it works. It has most of the cliche moments needed in a drama that somehow works and the character development was done well as you can see them gradually change through the episodes. If you want a break from all the intense dramas, this is definitely it! Not the best drama out there but still enjoyable to watch.
For the actors, I think they did a great job considering that they are all pretty new and do not have much experience. Yes, there were some awkward acting at times but most of the times it is quite natural. The characters are all very lovable! Great bromance, romance and sisterhood and every character have enough depth to get you invested in the show more! The love lines in the drama are also executed well and are all enjoyable to watch and root for.
To end it off. I really need to reiterate that this is really one of the most failed remakes ever. It is not like the acting or the storyline is bad. But it is really not the 'A Crazy Little Thing Called Love' that I expected. If you watch it with the same expectations I had, it is really disappointing. You get a glimpse of the original, and also it reminds me of another show that I can't really point my finger at. If only they could just give it another name, it would be perfect. Would recommend you to watch it if you are taking a break from all the intense political/fighting dramas and want some happy, lighthearted show to make life a little more interesting :)
Was this review helpful to you?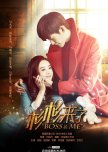 This drama is a simple storyline that delivered.
At first glance, it seems like every other typical poor girl- rich guy drama. BUT IF YOU THINK SO YOU ARE SOOOOO WRONG. I stumbled upon this drama on youtube a few years ago, before I fell in love with C dramas and before I even knew who Zhao Li Ying and Zhang Han was. THIS SHOW IS AMAZING.
Starting with the plot, it is simple: A countryside girl building a career in the city and eventually falling for the rich male lead. However, what makes this drama shine among the rest is the script. The conversations are funny, witty, cute, and BASICALLY a joy to watch!
WARNING: IT MAKES YOU GIGGLING AND SMILE LIKE AN IDIOT AT YOUR SCREEN FOR EVERY SINGLE EPISODE.
Of course, this show is nothing without the amazing cast. Every single cast did such a great job with their roles!! Zhao Li Ying was awesome. Every. Single. Frame. was done so well and she even acts with her eyes! Really one of the best actresses in China. She pulled off the whole process of Shan Shan maturing and growing throughout the show. Even scenes without lines, she managed to deliver with just facial expressions. Zhang Han was great too!! I read the novel after watching the show, and admittedly he did well. A cold boss to everyone but you can tell Shan Shan is important to him through his subtle actions. As mentioned, everyone ( Feng Yue couple, Qi Shuai, etc.) adds flavour and fun to the drama!
Honestly, the music is not amazing. And it doesn't make you wanna google the song after watching. BUT. For some reason, as I was giggling to myself while watching, I ALWAYS start humming and singing along to the music HAHAHA.
As for rewatching value, I have honestly watched this show at least 5 times and I'm still not sick of it. I have no idea is it the simple yet interesting plot, the actors, or some sorcery this drama has on me. It is not the kind of drama you will fall hard for like Love 020 that makes you want to rewatch it a million times right after finishing, but it is a slow but steady love, that makes you often look back and rewatch all 33 episodes whenever you want something light and funny.
Sorry for the long post. But I have been wanting to write a review for it for a very long time!! This drama is a HIGHLY RECOMMEND if you are looking for a solid, all-rounded lighthearted drama to make life a little happier :)
Was this review helpful to you?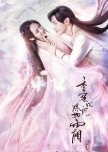 If you are considering watching this, please give it a try!
This is the best xianxia drama I have ever watched. Firstly, the story is drawn out beautifully. To be honest, the beginning did not appeal much to me. I felt it was good, but not to the extent that makes you stay up all night for. But around ep 4/5, there is this uncontrollable urge to complete the entire show in one sitting (I finished it in 3 days). The character development is really good in this show and it feels like you are growing along with the characters. The speed was perfect, every episode is memorable and there are many iconic moments in the drama!
The actors and actresses also did an amazing job. They brought me through a rollercoaster of emotions and even all the supporting characters did such a great job that pulls you in without even knowing. This show was filled with laughter, happiness, sweetness. As the story continues, I become very invested into the show and couldn't resist completing the drama while hoping that it does not end so soon (Despite being a 60+ ep drama).
The songs were also great!! They are really apt for the drama and they accentuate all the scenes that the music was played making it even sweeter/ more touching.
I really do not know how to emphasize further how good this drama is!!! The plot, the acting, and songs, and the whole 'drama world' was done so perfectly. It is the kind of show you will want to rewatch so many times, but think that it is so valuable that you do not want to rewatch so much that the feelings for the drama will fade. Not only so, but it is so rare that the ENTIRE show is soooo rewatchable that even the heart-wrenching scenes are done so well that you want to rewatch them. (Usually when I rewatch shows, I try to skip the emotional scenes and only play the happy and funny scenes)
Once again, this show is REALLY REALLY VERY DAMN GOOD. Please watch it!! You will not regret! I really think it deserves more publicity and love from everyone although I know it is well-received in China.
Was this review helpful to you?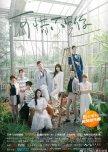 This drama exceeds expectations. I have to admit, I struggled through the start of the first episode, turning my back on it a few times before I got hooked onto the show. At first glance, this drama looked like the typical school romance film with many cliches. But WOW. If you got stuck like me, PLEASE PLEASE JUST GIVE IT A CHANCE.
Firstly, the storyline was great. I cant say that it was REALLY TRULY very original, but the entire story was great. Everything flowed logically, and smoothly, no hiccups along the way. The drama will keep you hooked the entire time, as it switches from the past to the present. It kept me so intrigued that I just continued watching and completed the show in one seating HAHAH. The whole drama was done SO well. I know that the switch between past and present might be a little confusing for some, but I feel that it made the entire show even better.
Of course, the one that seals the deal to a perfect drama is the acting. I have watched many dramas and I did not recognise any actors in this show. Obviously, standards were then set low. But woah, the actors are perfect (ESPECIALLY THE MAIN LEADS). Personally, I felt that this show was an emotional rollercoaster and thankfully, the leads delivered their emotions well. Especially for the male lead Kris, his change was drastic, and he portrayed the difference so well. And props to him that he can act without any lines, just a look and it can get me into tears. :(
The female lead was so beautiful!! I must say the guy stole the show for me. But she did well to. She brought her character to life and she complemented Kris so well!! And their chemistry was amazing. I could literally feel their emotions and their love for each other throughout the show. The other characters also came to life! The supporting roles brought fun and smiles to the show :)
As for the music, you know that its good when you start humming along to the music when it comes on. HAHHA
To sum it up, PLEASE WATCH THE SHOW. I must say this is one of the most underrated shows I have ever watched. Before this, I was struggling to start watching any drama cause I felt that I couldnt be emotionally committed. But this drama made a good start to my drama craze again! Story is great, actors are better. It is so good that I cant get out of it to watch my next show properly HAHAHAH.
Was this review helpful to you?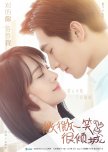 Love O2O
0 people found this review helpful
This review may contain spoilers
Never have I binge-watched a show so fast before Love O2O. And its been a long time since I found a show with literally every minute of fun.
The plot was extremely interesting and so filled with laughter, I couldn't even bring myself to miss any second of the show. The scenes are shot so beautifully, you will be amazed. Furthermore, I found the virtual world so fun that it makes me want to play it too! The scenes in the virtual world are beautiful too, well although man-made, it really looked like a scene from a game. Furthermore, having a school-based plot, it made the show so young and vibrant. Furthermore, I find myself sucked into the plot where you laugh and cry with the characters and seem to 'live' in the show as well. I also liked how the game characters are made more 'virtual' where they had bigger eyes and such that you will be able to tell the difference in looks between the online and offline dimension. I also really liked all the side characters like the dorm buddies! Especially the guy buddies, they brought the show so much fun with their very close friendship. And I think one very important point that made the drama SO GOOD is definitely all the quirky and memorable lines spoken in the show.
Acting wise, YangYang was BRILLIANT (I do not only mean his extreme good looks). He really brought Xiao Nai to life with his facial expressions. Regardless what emotions he was acting, he expressed it so well with also his body language, and it feels so natural that he literally IS Xiao Nai. Furthermore, looks wise, HE IS SO GOOD LOOKING that even in the last final episode, he still blew me away with his smiles. Next, Zheng Shuang kinda surprised me. Having watched several of her previous dramas, she definitely did not impress me with her acting. However, she have improved quite alot in this drama with her expressions and body language. (Although some of her scenes especially kissing ones still looked really stiff. And though some of her clothing made her look skinny, it didn't really affect me much, still pretty. The rest of the other buddies like ErXi and the guys also made the show really fun and both looks wise and acting wise are amazing and you can really feel the love for one another. :)
Next, I really liked the music! Both the start and end songs are sooooo good (the side songs are good too). And knowing that YangYang sang one of them brought more feels when its played in the show. It made the emotional scenes so teary and the sweet scenes so sweet you will realize yourself unconsciously smiling.
Lastly, I WILL DEFINITELY REWATCH THE SHOW. Having watched the two other Gu Man dramas and her books, she won me over hands down and got me anticipating this for more than a year. Her stories always tend to tug your heartstrings in so many different ways. I have not read this book yet to prevent spoilers so I cant determine how similar isit but i can guarantee you her quality. So hope this helped make your decision in watch this TRULY REALLY GREAT DRAMA.
Was this review helpful to you?