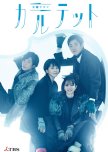 Quartet
17 people found this review helpful
I will be short with the review.
Story : This drama is mainly about four third rate musicians friendship, group struggles and their individual stories with a little bit of romance in it.
The romance here is very weird . It forms a near cycle missing one link. you will understand when you watch the drama. as far as J dramas go Quartet is a very good drama with slice of life vibes in it. The cinematography is good with snow covered locations. The 4 lead's acting is very good.
Pros :
- Good story
- Good acting
- Music is very good
- end Title song
- Light comedy
As far as cons go, the romance here is little weird and unsuccesful. Not much to say as this isn't a drama which you pull your hair out for, but a very feel good drama you watch on a slow day.
This drama is worth a 8.5 / 10.
Was this review helpful to you?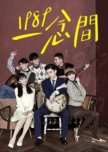 I will be short with the review :
First of this drama is very good even with few flaws. We shoud have a low bar when viewing an Taiwanese drama unlike Kdrama.
What i like about this drama is mainly its short number of episodes being 21 unlike 35+ episodes of useless dragging in T dramas. This show is all about mystery about the Main lead's father and the relationship b/n his mother along with some romance b/n 2 couples.
After watching this drama you will get answered abt the estranged rlxn between mother and son, mystery about his father. What we want is how they answered this qstns? also is there a happy ending?
Yes, the the questions are answered to its satisfactory in a good way. The time travel concept in this drama is less logical and more magical. But it was shown in a good way as the time travel isn't the main theme here but the mystery and reconccilation. The cultural differeces b/n two time periods are shown in a good way. Also there are few flaws with the time travel concept which can be neglected. And the Romance b/n main couple can be a little weird in last two episodes.Also they (in drama) seem to be thinking that only robbery can occur to women for few episodes. I mean its a Woman, how hard can it be to guess what happened when you look at her ??
Anyway this drama is very good for a taiwanese drama worth of 8.5 / 10.
Was this review helpful to you?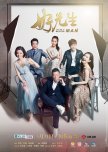 Music : It starts with good title music and the drama itself also has some good music.
Acting : The Mc is like a veteren actor, no flaws and the other cast also ddn't dissapoint here. Especially the Friends daughter she nailed her rebelous role. I think she would become a great actress in the future.
Story : As you can see from synopsis its about a guy trying to find reasons to live again when he was trying to cut off all links to die alone. Its a beautiful story which was aptly played by the MC in the drama.
although being a taiwan drama it has more episodes which wud be huge red light but if you give it a try you wud come to like the characters. Also the rewatch value is 9 becoz i want to see it again which is very very rare for me and just the thought is enough for it to have 9.
All in all i wud recommend it as it is a drama worth 9 / 10.
Was this review helpful to you?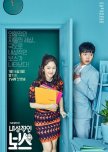 First of all it shud not start with a suicide death when the drama is trying to be a rom com, A big mistake(bad editing i wud say). i liked the boss Yeon Woo Jin acting of an introverted person.
I liked the layer by layer reveal the plot/ reasons during last episodes. The Fmc is annoying at first but came on track later. I really liked the Fmc's sister Han Chae Ah . I wud have loved if she were the main lead instead of Park Hye Soo. She was more beautiful than Fmc in my opinion and her acting also very good than Fmc.
this might be a miscast. For whatever short time she had Han Chae Ah nailed it be it love or sad. Also the story stagnates after characters introduction. I mean it doesn't move forward and most of the story development, romance happens after 10th episode.
Also the Mc's friend, i mean come on i don't understand why he doesn't get sued for sexual harassment being touchy with almost every woman he comes in contact with, like they were his buddies. This is after what he had done before( you wud think he wud change)
Although there were flaws i enjoyed it becoz of Mc, romance, comedy (little) it is worth of 8 / 10.
Was this review helpful to you?
I just started watching this but you know when you don't get popular cast due to budget cut then cast look alike actors. Thats what happened here(in my opinion).
The 19 year old one looks like Seo In Guk and the 29 year old looks like Kim woo bin. I shit you not. I had to look clearly to confirm they were not.
The premise is good and different characterisation is also good. But the 29 year old one, I mean come on. If you got crush on someone you don't go around fuc**ing people of her friends, colleages etc in front of her creating an image of playboy, slut. Then go around moping after finding that crush has fallen for other guy. Come on , what kind of shit is this character smoking??
Edit : woah.. I hated the 29 year old guy at first but he came on right track by the end. The romance was good in all three pairs. I thght it wuld not deliver but It surprised me.
This is a good drama worth of 8.5 / 10
Was this review helpful to you?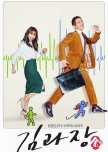 I don't know why this drama has been less popular than Strong woman DBS. I can clearly say this drama is much better than SWDBS but people go for the latter. I was hooked from the first episode and never lost my interest till the end even a bit. thats how good this drama was.
It has very refreshing comedy and bromance. The acting was amazinng and Nam gong was absolutely hilarious through out. I still don't get how the fck did SWDBS got that many viewers and rating when it was **** compared to this.
Was this review helpful to you?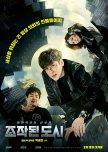 I saw this mve becoz of Ji Chang Wook. I like the manipulative organization in this mve. Acting is on point. No romance here. Its a little dark theme. But very nicely done with the mve. The cast acted very well.
I still don't understand what the title meant. I thought "Fabricated crime" would be an apt title as it describes the plot. Kim Sang Ho acted as a side villan here which surprised me becoz i only saw him in roles of comedian, kind person. I couldn't take seriously his actions becoz of his previous drama effect. I would have liked a little romance b/n the hacker girl and Wook but that's my opinion.
All in all its a good mve to watch on a summer evening worth 8.6/10.
Was this review helpful to you?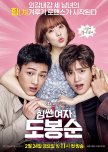 First of all, the drama is good but not very good. The director had a good concept but he Fcd it up with unnecessary things.
I like Park Bo young's acting in this and her previous dramas as well. The others also acted well. The comedy is good. The villian is also good and clever.
This drama shud have been edited to 10 episodes and remove the unnecessary shit out of it. Then it wud have been a very good drama if not amazing. It doesn't deserve a 8.8 rating in MDL in my view. The comedy track with the thugs was useful and funny at first but it deviates from plot towards 2nd half and forms its own drama which the director placed the scenes when the original drama got intense . It's just there not helping the plot or anything.
The Mc has been acting like a teenager with love track. I mean its given he had dated several women but act like a high schooler like his first woman crush. I get it with Fmc becoz she had one crush and didn't date. But with Mc its not acceptable as he wasn't a high schooler or this is a high school drama. The Mc looks too happy for everything.
Finally what i want to say is although it has flaws which are easily noticible it's a good drama worth of 8 / 10.
Was this review helpful to you?