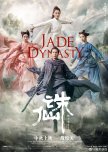 This review may contain spoilers
*WARNING! SPOILERS!
First off, not a fan of the story or novel. Guy likes Junior sister, she loves another guy. The girl likes him dies, on his journey to revive her he falls for another woman. Sounds like a mess to me every time. But this movie far exceeds my expectation. It is still very CGI heavy, but the amount of action scenes done by real human are satisfying enough.
All the acting in here surpass the drama many times.
The cinematography is superb, I watched it in low quality, and it is still so breath taking. Some places are real and so beautiful.
Despite it being Xianxia, the fightings are very wuxia. You see Xiao Zhan slides to the ground and skillfully twirls his stick. Li Qin and Tang Yixin swirl and block each other's swords at fast pace and full strength. Everyone uses lots of energy when they fight, not like Xianxia where they people swing arms with 0 muscle. They didn't use close-up scenes, so the actors never had the chance to buy time and do some easy moves. The fightings are always very intricate.
The ribbons around Tang Yixin are so beautiful! Her clothes are so heavy looking so -1 point for that. Still love the ribbons though. The red one in the drama was pretty too. Her acting is good in both the drama and movie version.
Xiao Zhan did better as Xiao Fan in my opinion. Li Yifeng's portrayal was too focused on looking dumb. Li Yifeng's appearance is very tidy and neat looking like everyone else, it's hard to distinguish him. Xiao Zhan wearing rags make it look convincing that he works hard everyday and dirties himself, that differentiates him from others. Xiao Zhan acting is very natural, he doesn't try to make his face look dumb, but he would act certain way to show it. For example, he would walk a bit clumsy to show his character's personality. I think he look so different in here that I almost couldn't tell if he's still Xiao Zhan from Untamed.
I used to think Yang Zi did a great Xueqi. Compare to Li Qin now, Yang Zi is only pretty but lacking beauty. Li Qin is the beauty. I dislike cold characters because they are stiff and boring. In Yang Zi's interpretation, she showed an emotion of 0. It only looked like somebody who isn't allowed to stretch her mouth at all. Li Qin handled it better because although she is cold, she can still have character and temperament. She's very human, it's not like a lifeless robot. It's more convincing and more like a human. It makes her coldness very attracting. When you see her, you know she's the beauty you won't be able to acquire. When her nose bleed, it reminds me of Stranger Things. But every time she appears, there is a very powerful aura in her. Her poses are beautiful and peerless like a true wuxia heroine.
Meng Meiqi's expressions are very natural. Her hair is so stupid but it actually didn't happen to annoy and bother me because of how active she is. Her role isn't about standing still for you to observe her beauty. She's always moving around. She gets so much flake even before the drama aired. She is pretty in her own way. She doesn't fit the description of looking cute, but her acting does make up for it.
Her expressions are fast but still clear enough for you to comprehend, so she comes off very professional and convincing. I thought she would do those close-up scenes and make cute ducky faces on camera in slow motion to prove how cute she can look for her cute character. But it's nothing like that. She only showed her character through fast action and acting. Everybody hates that kissing scene because the person she's kissing is…Xiao Zhan, and she dares to go inside his mouth! XP Got to admit I won't say it was cute or good. It's not even necessary, they shouldn't have done it. But it is not as bad as how fangirls are crying about it too. They all wish Meng Meiqi would just die as soon as possible because of how ugly they think she is. I got to say I love how fast she died at the end, compared to Zanilia using 10 minutes to fall from the height of a tall building. No gravity in Xianxia? I'm fine with 2 minutes at most but that scene was really too much.
I think Zanilia should have never played Biyao but Xueqi. Because her name was so big, her fans didn't want her to be a supporter role so the director had to change her role into the main role, shift all the screentime to her, and mess up the whole drama. If she just play Xueqi in the first place she would be the main lead and get all the scenes. That would've solved everything. The drama would not have been so draggy, it would have an original storyline, and also have a better conclusion. Both the drama and movie does have the same conclusion. But my point is, this movie only used 1 hour and they was able to portray everything the drama did for 50+ episodes. The movie is short so this closure is very appropriate. For the drama, I expected a proper closure because something that is over 50 hours, when I reached the end the ending was so meaningless.
The romance is very subtle in this movie, I don' t mind that. I feel that was how the drama was like too, there wasn't any romance at all besides Biyao wanting to be with Xiao Fan and I think 10 minutes could've done that job.
The only bad thing I can find in this movie is, I cannot feel that these characters are in love and over the moon about each other. Like I said, I don't like the story. I don't feel a bunch of emotions from watching this show. The best part is the acting, choreography, cinematography, and CGI.
Was this review helpful to you?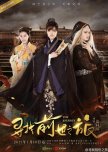 Anything that is made beyond the year 2010, this is the best costume drama up to date ever for me.
This drama is way toooooo underrated.
I love Zhou Yutong acting in here very much and she became my one of my top favorite actresses. It's usually hard for actresses to act so hyper like this, but she's so good at it.
I really love Ma Ke's character Ya Long the vampire as well, I don't mind all the crazy makeup (I know many people hated it). All I paid attention to was his character. His love for Ye Yin is very touching, each time they separate he must wait thousand of years before they can meet again. It aches my heart seeing how patiently he waits for her.
I also love Fu Xing Bo playing as the master too. I don't like him when he is the modern guy and being her master. But whenever she travels to the past and meets him there, he is very captivating in every single life time. He gets a variety of different characters to play which is very fun. He falls in love every time, and then gets broken heart every time. It breaks my heart why that would happen to him in every single life time. I love Ma Ke really much but I don't love this guy any less either, both men are so handsome and true to her.
I love the pace of this show, it is the "BEST" up to date for me. The very first 15-20 minutes of this show is a bit awkward and cliché but once I get passed that, I love the whole entire thing and have not skim around at all. OST is great as well, very memorizing.
Was this review helpful to you?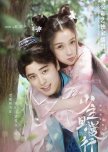 This review may contain spoilers
I watched this because the FL is the girl Chen Chen Chen from a show called Youth, I enjoyed that drama very much and recommend it. The female lead is cute and pretty, the buns on her head are too huge but I guess she is cute enough to match it so that didn't bother me too much.
I completed this in low quality so I can't say too much about that. I can say the female clothes are very pretty. This production is extremely poor don't expect too much. There is very little to the storyline. They solved a few cases...it's not amazing but the FL proved to be smart.
About romance... I don't care about it and didn't have the urge to ship anybody at all. But there are some very cute scenes here and there. Some parts are funny too.
On acting, everybody acted very well. That's the best part about this show. I even like the villain because she acted so well. Usually Green Tea Bitches these days are only stupid and about the guy, but in here she's smart and full of herself. I didn't quite like the ML's character and role but I guess even though he didn't perform like a 10/10 it's at least a 9 to me. His clothes look short on him that does bother me, it makes him look...foolish? FL is adorable and good at acting but her role is still similar to all her other dramas, hope to see in more costume dramas and variety of different roles.
Was this review helpful to you?
This review may contain spoilers
Alright, so the first half was OK
This is why I hate Yu Zheng so much, this drama is so disgusting towards the middle half. However it was super duper angry and needed to know how it ended, so I bear all the skimming till the end just to know how it ended.
On acting, Feng Shao Feng did great. This is the NUMBER ONE drama Feng Shao Feng acted so well in. This is his BEST. If you watch how crazy he cried, OMG, he performed the best in here more than any other dramas. If you think Palace or Minglan was his best, watch this one first!!! Not talking about the character or story, just his acting.
Pity though, if I have to rate Yu Zheng's most disgusting drama, it is this one. THIS SHOULD WON A DISGUSTING TROPHY!
But on acting, everyone acted sooooooooo well. Ady's evil friend is very pretty and she acted so well too, I like her acting so much because it is so convincing. At the same time this damn annoying plot makes me want to rate this drama 0. I can't because the acting is top notched though, not just some people but everyone had performed above 10+.
I'd seen Feng Shao Feng and Ady An paired up in another drama before and it was also set in the republican era too, so I thought this was the same drama but it isn't. I didn't like their other drama either, the storyline sucks as hell in that one. It sucked from the beginning and I read that the ending sucks too so I just dropped it. For this drama, it started alright I actually liked the first half that was why I made it all the way to the end. He fell in love with her at first sight, not my cup of tea, but Ady was very very very very very very very very beautiful and it's believable anyone would fall for her at first sight so I actually buy it. The couple's chemistry is nice and cute, I didn't mind how they like each other only because of their faces and nothing else. The way he starred at her like a crazy person in love. That was very very very very very good acting, he is convincing. He's good with women as always, he puts them on his lap and twirls them around romantically.
Ady's acting is really well done. I love her acting so much. Only toward the middle half she remained nothing but an idiot who is too nice and I begin to hate her character so much.
THE ONE TO HATE THE MOST:
I hate ALL the character in this drama, including Feng Shao Feng and Ady An.
Number one hateful is the evil mother obviously, but I hate the stupid father more because he is toooooooo stupid! Hard to say who is number one, I'll say, the father.
Second should be Ady's friend but Ady did made some mistakes too, and because Ady can't do anything else besides being the nicest person on earth (I don't hate her but) I am really annoyed at her at the same level with the friend too. Maybe they are both the people I hate for second place.
Third, Feng Shao Feng because he only knows how to cry and get drunk then sleep with Ady's friend. I hate this arc of Yu Zheng more than anything else. He always ruined his dramas half way like this. The main guy sleeps with another lady. I hate how the men in here have no manliness at all, they get manipulated by the villain girls so easily that I hate them quite more than the evil women.
THE ONLY ONE TO LIKE:
There is only one and one person who is super good, Ady's senior brother. He is the hottest and not just that, he is good at martial arts too, and he is smart and MANLY. He is too good to exist in this drama, he need to escape from everybody in this ugly drama and jump into another drama that is clean and healthy for a person like him. Everyone stinks so much, only he is good.
Was this review helpful to you?