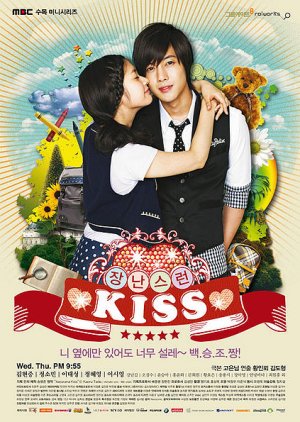 This review may contain spoilers
Overall the drama was ok.
The actors did a good job. Good music. A nice funny drama.
This drama brightens up my day. The foolishness of the characters will make you laugh.

What I didn't like or felt uncomftable with:
1) SeungJo cold as attitude.
2) Hani obsession with Seungjo.
Most of the episodes are just Hani following seungjo around. I was ok with it first, but then she always followed him which was getting creepy asf.
3) SeungJo mom.
Most of the time I like her because I also want Hani and Seungjo to be with each other. But then what kind of mother follows their son around and takes photos of them? She is sticking her nose into his business too much!
4) Hani doesn't have any pride
How can Hani still like Seungjo after discriminating her and hurting her so badly. She forgives him so quickly. E.g. After SeungJo hurt Hani he doesn't apologize, instead she makes her smile, then cut to next scene.

But again it's just a drama, it isn't suppose to feel real///

EDIT:
I watched the special episodes, they are so cute and funny. They changed my opinion on SeungJo. I highly recommend watching them!!
Was this review helpful to you?