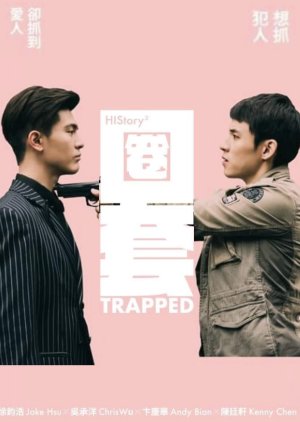 And the series is finished.
A rollercoaster of emotion I would say.
Here's another one of my brief, short and spoiler-free reviews.
The story was the main element that was driving the four main characters in the first place. Honestly, it was nothing that "wowed" me, but it's twist and turns kept me intrigued and kept me hooked to the series, even when nothing romantic was happening. Same goes for the music, nothing that "wowed" me but everything fit nicely and it did add a lot of emotion. The cast and characters was the main focus of the show. The acting was really great and all emotion could be felt, even with the secondary leads. They has undoubtedly amazing chemistry. The characters also had strong, honest motivations for their every action. Zhao Li An was my personal favourite, for his bubbly, cheerful, but slightly fragile character. I've already watched this series completely three times before the finale aired, and I plan on doing so again now that it has. You will be missing such a gold mine in this years Asian dramas for skipping this one, and this is coming from a usual non romance lover.
Was this review helpful to you?