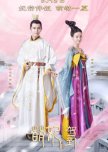 The drama started off with a more unconventional story - a concubine avoiding being noticed by the emperor to avoid the evil schemes in the palace. The story had a modern touch to it and had unrealistic parts so it's hard to take it seriously as a historical drama. However its saving grace was the comedy. This drama had many hilarious moments and it was a fun and light hearted watch. The romance progresses slowly but the friendships between the female lead and her close consort friends were great to watch.
The starting song was not my cup of tea and the osts weren't memorable. The cast was pretty great and suitable for their roles. Rewatch value isn't too high because there wasn't a lot of content.
Overall this is a great show to watch if your in need of comedy and funny dramas.
Was this review helpful to you?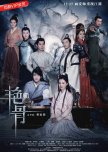 This is a good historical Cdrama that is light and easy to sit through. The story and plot was not mindblowing but had enough good substance to sustain the whole 53 episodes. I have pretty high standards for historical plots so I would say this drama has a great storyline. What I loved most about this show was its takes on life lessons like how obsessing over having certain things can lead you to destruction. I have no complains about the cast because I thought they fit their roles pretty well.
The music wasn't too memorable since I've watched historical c dramas with better osts. I would think the rewatch value is decent because there is enough plot to revisit after you've forgotten them. Overall iI would recommend this drama and in fact its too underrated. If you're interested you watch this drama, its easily available on YouTube with subs.
Was this review helpful to you?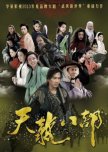 I really loved this drama. Plot-wise, I found it really interesting. I haven't watched the other versions of this except the 2003 version and couldn't stand its low quality so this one is the best version for me. I think any drama watchers who love the wuxia genre would like this drama. My favourite part about this drama is the unwavering loyalty and friendship portrayed between the three sworn brothers.
The cast was great- I love Kibum (partially biased here because I like him (E.L.F/ Suju stan here), Wallace was great too (It was my first time watching his drama so I thought he did great. I can safely say he's quite a good actor after checking out his other dramas as well).
The music wasn't too memorable but I remembered liking one or two songs.
Rewatch value is pretty high because its a great drama to rewatch after not remembering some parts.
Was this review helpful to you?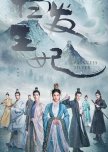 Plot wise, this drama did not disappoint. It is intricately built up from the start and I am definitely impressed by the plot twists. This drama really doesn't give any characters room to breathe and nothing is smooth-sailing in this drama. You can never hate any character other than the empress because they only did what they could out of the situation they're in.
Personally they brought up the plot with RQ a little too late!! I wish there were more scenes with him because his acting is just brilliant. At the end of the drama, I have no tears left lmao. Noone prepared my heart for such a cruel plot!!! But fret not, there is no tradgedy tag as you can see so those worrying about it can still watch it!
Acting wise, Leo who acted as RQ was brilliant. He stole my heart and I have never been so heartbroken for a character. His last scene was absolutely magnificent and I loved his chemistry with the FL! Many people mentioned how the ML and FL had little chemistry. I still love how the ML had unwavering loyalty towards the FL! FC was a heartbreaking character too. He didn't know how to love because he was used as a tool all his life. I wish the FL tried to understand him more instead of coldly rejecting him whenever he is good to her.
The music was great as the osts fit the scenes pretty well.
Rewatch value isnt very high because my heart hurts but RQ scenes are definitely on my rewatch plans!!
This drama was executed pretty nicely, tied up all loose ends although there were unnecessary deaths like all chinese historical dramas so its really worth a try!!
Was this review helpful to you?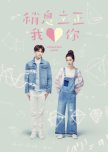 Story:
The story is not something very original but I loved how they pulled it off. It wasn't draggy, had just enough plot for its entire run to keep you on  your toes to go on watching the next episode. Its a great romcom for people who love watching cute first love stories and school drama without the super cliche parts. there are of course some cliches but they will make you swoon. What I love about this drama is that it is very relatable. It will strike a chord in your heart if you have ever had an unrequited love or at least a crush on someone. The feelings the drama will evoke from you is worth the watch.
Acting/Cast:
I would like to say that Joanne Tang and Prince Chiu did a great job with their roles. Each emotion was potrayed perfectly.  The female lead exposed her sadness of being in an unrequited love in such a relatable way. One particular quote that I love is she said every girl when they say they like someone, they have hesitated, struggled for a long time to confirm their feelings for the other person before confessing. Since they are so serious about it, they are even more afraid of getting hurt by the response they get. Another one is "Its not that I don't have the courage to tell him I like him. I just don't have courage to face life after losing him." Prince chiu also potrayed Li Zheng perfectly. Those feelings of insecurity, struggle with losing his parents, confusion with his feelings and his jealousy was shown very realistically. The second leads were great too although I didn't have second lead syndrome because Prince is too handsome keke. The two best friends were a nice addition to the female lead's life.
Music:
I LOVE ALL the OSTs. they were really great, every one of them. the starting song was sung by our very own main male lead Prince and the ending song is sung by our female lead. "Close to You" was great too and international fans will be able to appreciate this song better because its in english haha.
Re-watch value:
I would definitely rewatch this again. <3
Was this review helpful to you?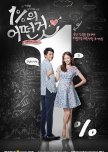 This was a cute, easy-to-watch and light drama to watch. Its a typical kdrama with all the cliches but there are a few value adds. The main lead isn't a cold guy. Instead he's warm and caring although grumpy at times. Its quite hard not to fall for him. The female lead is not a pushover either. Their chemistry wasn't sizzling but it was pretty good. I will rewatch this if I'm bored. Some things are very relatable though like how her best friend said there might be a seemingly perfect guy with 99 good traits but once you see one flaw in him, that 99 good traits mean nothing. Instead, a guy with 99 bad traits but you notice one good thing about him which is his charm, that's what you fall for.
Was this review helpful to you?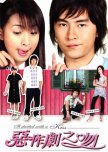 Loved the story because I have watched it previously from Playful Kiss (Korean version) and Itazura Na Kiss (Japanese version).
The acting of the cast was okay, the chemistry wasn't sizzling like the japanese version! However, I loved the second male lead a lot here. He wasn't annoying and did not over exaggerate his acting  like in the Japanese version (partially due to my bias for jiro wang keke). The male lead was also less cold than in the japanese version .
The music, well, I didn't pay much attention to the osts because they did not stand out. As for rewatch value, I think I would prefer rewatching the japanese version even though this couple was cute too.
Thought Itazura na kiss (Japanese version was better) but what I liked a lot about this version is that the female lead acknowledges the feelings of the second male lead.
Was this review helpful to you?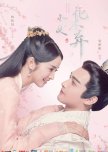 Plot wise - This was an interesting drama, I loved the mysterious romance between the masked hero and our female lead. I just didn't like the fact that there wasn't much of our otp moments in the first 12 episodes or so. I would have gladly given this at least a 9/10 but the last few episodes had plot directions that I didn't understand. The ending episode was the most unsatisfactory one I've watched in a while. There were unnecessary deaths and a character that I had a liking towards changed so much. There should be one more episode at the very least as the viewers were given no explanation whatsoever about the very last scene.
The cast was stellar, I felt vin Zhang pulled off his character really well. He is so handsome as the mysterious masked hero! Ariel Lin was good too, as an experienced actress, she really made her character come to life. The supposed "villain" had an interesting character and I felt sorry for his one sided love for the female lead.
I loved the music, especially the sad song that played whenever our main OTP has sad scenes. The ending song was great too!
I would definitely rewatch the cute moments between our main leads!! The jealousy scenes were adorable!!
As a frequent watcher of chinese historical dramas, this drama wasn't the best but I would still recommend people to watch this as I loved it despite the shortcomings of the last episode.
Was this review helpful to you?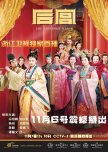 This was an average drama, plotwise its about the conflict in the emperor's harem, nothing out of the ordinary chinese palace dramas. To be honest, this drama does not have an obvious main male and female lead. The drama is about various main leads and can sometimes be a little draggy. If you like watching the fight between various consorts in the harem, its worth a watch. Otherwise, if you are looking for a strong romance plot like me, this will disappoint you. I never found myself strongly shipping any two leads.
The drama had good music though. I especially loved the ending song and the music by traditional instruments in the drama as two of the female leads worked in the music department of the harem.
The cast was fairly okay, I never really felt their chemistry but I know they're great actors as I've watched their other dramas.
Give this a try if you're into the palace conflicts and drama. You might consider skipping this if you want a memorable romance, check out other stuff like princess weiyoung, legend of dugu or prince of lan ling instead.
Was this review helpful to you?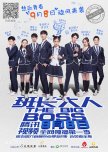 This was a cute, easy to watch school drama. It was a breeze to sit through it because it doesn't have much angst and each episode is about 30 mins long. Having said that, this isn't meant for viewers who are looking for more mature and intelligent dramas. It is honestly quite childish at some parts where there are sudden changes in the story setting? Like the main character would imagine herself as an emperor and she has weird characters as her life advisers whenever she encounters a problem.
One main complain I have about this that I was looking for more romance but it was kind of absent throughout the whole drama? If you are looking for a rom-com to watch then this isn't it. the acting and cast was pretty okay. There are many cute actors. XD The music wasn't really memorable except for the opening song? The rewatch value is really low because there was honestly not much plot to begin with and there isn't enough cute scenes to make me want to rewatch the drama. Hence, I would recommend this drama to people who are looking for a light-hearted drama to kill time with.
Was this review helpful to you?