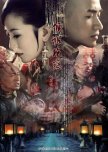 For starters I hope that my review helps and doesn't spoil anything all that I will be saying is my point of view thanks for reading, I gave only an 8 to the actual story because for some reason personal reason I didn't really like the way things ended in a way, there was love from beginning to end this story made me think of real life love not everything has to end with a happy ending kinda thing like the other reviews it's kinda like scarlet heart and the other stories there's a little of everything including wars the story is easy to understand, I loved everything about it except the ending it's not that it wasn't a good ending don't get me wrong but if you're the type of person who fantasises with a happy ending with the couple together ext...... this probably will be not so good to watch for you. If you like to cry in a drama this is the story for you I cried many times and I'm usually not that much of a crybaby watching a drama since I avoided dramas who make me cry I'm a happy person, :) this just shows how good the show cause when I started watching I couldn't stop watching it even with the happy and sad moments, In this story you'll end up loving all the actors even the antagonists because there such good actor they make everything looks so real in my opinion of course, from the good people you'll end up loving the grandmother who supports the protagonist until the end it's hard to see in a drama that the grand queen dowager is a good person with a heart amd someone who's not always trying to fight for the kings throne something like that the king is amazing the prince protagonist OMG I don't have any words spectacular the MUSIC IN THIS DRAMA IS great because it matches to the story especially since I was a bit prejudice towards C-dramas always thinking they were always boring this story didn't give me that
Rewatchable value : I gave it a 9 for the simple reason that yes I would watch it sometime later not so soon just thinking about it makes me cry of the way things ended even though I know it had to end like that to be memorable in our minds, I recomend this story a lot give it chance watch it and prepare toilet paper or towel for the tears that out of nowhere you'll experience without even noticing even if you think I may have spoiled something when you watch the story you won't feel spoiled because everyone has a different opinion you'll get emerged in the story you'll feel like you're there with them experiencing love and pain and dispare and all the above with the actors.
Was this review helpful to you?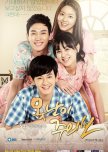 I'll just say this and I hope it's helpful, AWESOME, awesome, awesome, awesome, awesome, awesome fantastic, fantastic fantastic fantastic fantastic great great great, great great great perfect perfect perfect, whoever thought about this story made a wonderful masterpiece wonderful I can't even explain I can't even start to explain how awesome the story is there's love love love love even though the older brother starts like really innocent even though the brother and sister ignored him treat him like my hesout of the family,he never gave up he loved his family he became mother brother father of the whole he went to jail for his brother let me rephrase for his not even blood brotherThe love of this man or his family it's greater than anything I've ever learned in my whole life not even in real life you see that and it felt so real I watch the story in one day I didn't even sleep it's 133 episodes you will feel like you want to see more, I felt the time go by so fast,The actors are so great this story had a little bit of everything you will love it any type of genre. Whoever doesn't like this drama is blind just to tell you that it's blind the music was perfect I we watched it already like three times.i'll leave this review as it is it's perfect I can't say anymore,and to think that Viki doesn't have it drama fever doesn't have it the only places that have the dramania and dramacool God the world is unjust The worst stories are placed in Viki Dramania Hulu and sometimes Netflix And when it comes to stories that are so good like this one it's not anywhere only two places. Don't lose the story watch it as soon as possible while you can don't regret it later on God bless you bye-bye
Was this review helpful to you?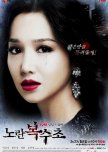 Even thought I gave an over all rating of 8.0, this was a fantastic drama, I'm the type that didn't like long dramas specially when that category is melodrama were is not included romance or comedy or romance and melo you know we're I'm headed, this drama is 108 EPISODES I'm like sitting on my bed and I'm like I'll fall asleep as soon as I hit 12 or 30 episodes, a while back I watched the drama (loving you a thousand times), for me that was one long drama and just because of that story I started liking longer dramas specially when there was family involved, it was sad and exciting at the same time and then after watching other dramas I came to see( yellow boots) or as much may know it as ( ice Adonis), the story was great or what people say the idea of the story was awesome. You would have to experience it for yourself I can't say I like or dislike it because everyone thinks differently my mother who watched it with me cried and laughed and even got so angry and that evil lieing bi*** that broke my computer at that time with all do respect at the actress it's just a role but she felt that way and I felt that (THERE WAS TO MUCH LIES INVOLVED) even though the idea probably was to make the protagonist grow up be stronger and even learn how to fight for what she believes in, The story helped to evil to fake i'm not a writer I know how to make up a story but still It felt to fake The music was awesome it went with the story the actors are believable even though I felt fake I would've believed it because of the acting I love those actors they're great actors everyone have their part down to every detail even the evil witch that mean lady that conniving woman I would've loved that the protagonist would get into role faster,it felt that she waited until the end to get revenge I felt she was too innocent she fell too much in the traps, I guess in the way she wanted to stay believing in my thinking, that her friend was with the heart,I felt it wasn't fair I felt that even though the good girl what's up attacking missed Who took most of the story, what's the antagonist everything was flowing around if she wasn't in the story everything will be fine my thinking,of course you would tell me well if they wasn't an Antagonist and protagonist there wouldn't have been a story you could just decide and dropping it but still It felt to evil it felt that the antagonist didn't feel that sorry for herself, my bad let me rephrase it she didn't feel that much remorse probably until the end ha ha ha ha I'm not good at explaining I don't even know if I'm making any sense to you to everyone of you but it is a well done story for somebody who likes suspends you could say that if you like a weak protagonist getting abused by evil antagonist it would be the best drama for you some people like the second lead that the first lead i'm not saying that the protagonists was weak all the time she knew how to defend herself later on in the story but still felt really long for me the music was great the acting was great the story was mmm.... The rewatch value I don't know if I were to rewatch it probably if my taste would change in stories probably I would give it another chance and see more detailed in the story but it's really long to long for that kind of story overall I did give it an eight is really good you should give it a try don't follow exactly what I say because what I said before people have different tastes I even mean myself I follow the reviews of other people and I give it a try even though some people give it a six of overall or some people give it a 10 and sometimes the six overall was better than the 10th overall story so don't follow what I say just give it a try see for yourself but I hope in the way I did give you a good opinion of what I thought about the story The actors are great, if by any chance your favorite actor is in the drama,more so to give it a try you'll see different parts of them in different ways I hope what I did or said will help.
Was this review helpful to you?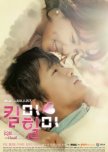 This review may contain spoilers
It was amazing the best story ever , I dont know why I didnt watch it earlier, I had it marked down in my list IN MY MIND WHILE I WAS DEBATING TO WATCH IT OR NOT; I said its another love story aaah another medical drama, AND IT HAS COMEDY !!? Its not going to be anything serious its going to be all fun and jokes. I didnt even bother in reading the review, Now!! Oh please do hit me in the head , Im so embarrassed it was was the best drama ive watched so much that I watched it in One whole day I fell asleep at 4am and I finished it; I didnt want to wait another day. The funny moments were moments that can really. Make you laugh, and the sad ones can really make you cry oh of course only if you really put attencion, when I never cried was when. Someone in my household got me distracted and I could follow the emocions, so to really taste it its best alone or with someone who doesn't talk a lot, :)
Music: AWESOME everytime the music came on I felt like my soul was being sucked in, the voices were perfect for the drama
ACTING: PERSONALLY speaking I dont know how hard it is to act but doing different voices personalities must be hard, I appreciate his acting, Her acting was Good too they make a Good couple, they both can make you laugh and cry.
WHAT I DIDNT LIKE ; HERE GOES, I dont want people thinking that its a bad ending or anything, in its own way it was good totally Good, but personally speaking; I who have watched so many endings, would have liked to see a lot more,( I dont know if this is considered a spoiler) but I was expecting more of a relationship with the father after everything was cleared out I dont think his father ever found out about his D.I.D (personality disorder) probably that part was the most confusing for me; probably is just me hahah. None nobody in the family came to say sorry to the girl, even the name her mother gave her was taken away ,even though she was okay with it, OK OK LIKE I SAID THE DRAMA IS AWESOME THERE NONE OTHER LIKE IT EVEN THE ENDING WAS GREAT ALL IVE SAID IS JUST MY PERSONAL THINKING YOU definitely have to watch it don't read my negative comments or my bickering it's just my way of explaining ,what I thought would have been a better ending, but I did like this ending ok, its such a good drama that even if somebody tries and spoiles it for you, you wont feel like its getting spoiled, because even if someone tries to explain it to you, when your watching the drama is such a different vibe a different movement it makes you go haywire the drama absorbs all your time.
Good day bye bye hopefully this is helpful
Was this review helpful to you?