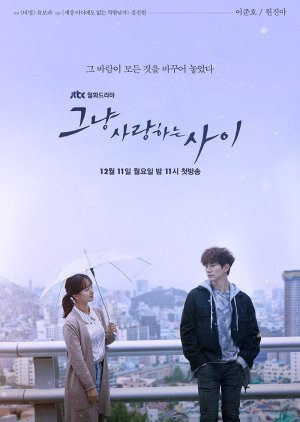 "Just Between Lovers" is a must watch. I was randomly invited to subtitle this drama while it was airing before. Of course, I had to watch each episode first before doing the subtitles, and boy, was I surprised!

From the outside, it seems like your regular drama. To be very honest, it was on the heavy side. I am not a super fan of melodramas, but this one got me hooked from the start. I was emotionally invested in Gang Doo and Moon Soo. I wanted to know how everything will unfold before them and how their reactions are going to be. The writers never failed to surprise me. They plucked every string of my heart. I was laughing with them, crying with them, getting mad with them.

All the main characters, side characters, and supporting roles contributed to the storyline. There was no scene that I felt the need to skip. I even had to rewind a lot of scenes. The character growth for every individual was incredible. I felt the importance that their stories were also shown in this Korean drama.

Overall, "Just Between Lovers" should be on your top list to watch! You will feel all kinds of emotions when watching this drama. Prepare lots of tissues because you will cry buckets of tears, but at the same time, you will rally for their successes.

Was this review helpful to you?