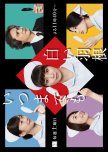 This drama has its problems, yet it is really important to me and started airing when I wanted to give up on a lot of things in my life. Plus it brings up a lot of issues, both personal and societal. However, the plot was all over the place which created discord in a very mellow drama. A part of me might argue that the writers tried to make it feels "real" but it really disconnected me from the show as a viewer and made me put off watching it for a long time. While watching this drama I was very contemplative about my life especially since I want to enter a health profession in the future.
It's a very touching drama and shows you a lot of the harsh realities of life and the medical field while still maintaining some light-heartedness. Plus it showed the importance of friendship which I greatly appreciated. I loved the friendship between Rumi and Chinatsu so much and want to see more of it. There was no ~romance~ but there is the aspect of "love" which I can't really talk about without spoiling but it was surprisingly one of the better subplots in this show. A lot of the focus on the show was about Rumi's internal struggle, dealing with being rejected from school, her first love, and her friends. I would have ADORED it if it was given time, because she is such a great character and these were all such /real/ topics, but it was all dealt with too quickly in the midst of a show that tried to do more than it could. It was nice to see her grow a bit and she was a great character with a strong personality albeit an underdeveloped one.
Now onto the acting! I have a bit of a bias towards Yua Shinkawa, watching her on screen as Rumi gave me such a nice feeling, like she's the cool older sister I never had. I feel like she is still not an astounding actress but she has not gotten many chances to shine yet save for a couple supporting roles in some popular dramas. Itoh Sairi -though given a lot of screen time - felt very underutilized in this because her character was thrown under the bus in my opinion, she was amazing and I definitely want to check out some of her other works now. The rest of the cast were good as well I didn't see many well-known faces but they all gave more than decent performances. The drama had me hoping I would see some of the cast in better projects soon.
So yeah, objectively, I would give it around a 7 (and that's a bit of a reach too). It had potential but it was ruined. I would still give it a go if you're interested in the medical field (especially nursing) and want to see how people deal with patients. I would also watch if you have an internal struggle you would like to deal with because that is a huge focus of the show. I would not watch it again because it isn't really good enough for that in all honesty.
Was this review helpful to you?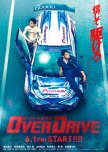 This is simply a really heartwarming story about personal growth and the bond between two brothers.
I have to say, I loved the cast in this. I think they all complemented each other. I'm particularly biased towards Higashide Masahiro I think he's a great actor), Aoi Morikawa tends to be type cast a lot but she always manages to play her role well and she was very lovable in this (she has come across as annoying when playing these kinds of characters so I was pleased. Mackenyu is good at playing these kinds of characters and I think he has a lot of potential for growth as well! Even the supporting cast were great.
It's also a very visually pleasing film with lots of pretty scenery shots at times and just a nice color palette in general
The music was kind of noisy to me but that didn't affect my viewing process or what I thought about the movie.
I think overall, if you don't go into the movie expecting something specific, you will really enjoy this because while it's definitely not the best movie ever made it's still a pretty enjoyable one.
Was this review helpful to you?