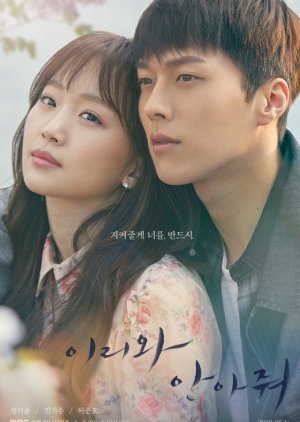 An inferior drama in every imaginable way. It's all been seen before, and better, and all of it lacked depth. The writer obviously didn't have the guts to go far enough. The crime thriller aspect fizzled out. It said nothing new or interesting about the psychology of criminals and victims. All the talk of "monsters" was complete shite. Moreover, that view is a dangerous ideology, presented here as a crude and simplistic dichotomy due to the clumsy writing. The character development was predictable. The trajectory of the plot was predictable. The love relationship was non-existent for much of the runtime. There was no tangible emotional bond between the adult leads, beyond staring into each other's eyes for minutes at a time. It was too long; it meandered through various themes, dragging its heels and pondering at length over the most inane of things. It was laborious. The editing was dodgy. It was not as cohesive as it should have been. Despite high hopes from what I saw at the beginning, the majority of the acting was nothing special. Jang Ki Yong got steadily worse until I wanted to poke him in his puppydog eyes. I grew to hate his pathetic character. I wanted all sorts of bad things to happen to him, his personality was that meagre and boring. He did not deserve the female lead, soulless and empty as he was. The rest of the characters were but pawns in a beginner-level chess game. The symbolism was superficial and juvenile. Everything was exactly how it looked on the surface; no layers. I'll probably forget most of it by tomorrow morning, apart from the extreme and dizzying deja vu I felt from watching what is essentially a mediocre mish-mash of K-drama tropes and a crappy knockoff of (the very excellent) Soredemo Ikite Yuku.

I liked the music apart from the shitty ballad. I liked the child version actors. I liked the female lead. The first third of it wasn't that bad, hence the neutral rating.
Was this review helpful to you?