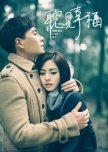 This review may contain spoilers
I usually don't write reviews, but this time I have to because nobody seems to be commenting about it.
I finished this a month ago but didn't have the guts to write about it, well because I didn't like it. There are far more better works of Kingone Wang than this one.
****SPOILERS AHEAD****
****SPOILERS****
So, I decided to watch this because the story seemed interesting, but I really shouldn't have because now I'm mad at the stuff that they showed. I will be straight to the point. I'm going to mention the two things that bothered me the most, and well for the rest of the drama the scene weren't as bad.
1. The characters seem to have no logic sense, specially both main characters.
Zhan Cheng is blind, so obviously you are going to see in the drama different scenarios where he is faced with difficulties which if he had been sighted he could have resolved them, but let me tell you something, if you are blind or have lost the ability to use one of your five senses, the other four senses develop more to overcome the disability. In one specific frustrating scene, Zhan Cheng and Yu Xi are in a boat and well Yu Xi falls into the water thinking that Zhan Cheng fell in the water, to my shock Yu Xi has a leg cramp —like everyone that falls into the water in an Asian Drama, be it shallow or not— so she calls out his name and he answers back in desperation that she fell into the water and he can't do anything to save her. He has the greatest idea of along with her scream in the middle of the sea and the night, screaming for help! There was another person in the boat, but could hear all the howling because, well he had HEADPHONES ON!!
Zhan Cheng decides that it is best to jump into the sea and save Yu Xi, but it all goes awry because HE IS BLIND!
My logical solution: Boy, that's your boat! Go inside the cabin and try to find the other dude in the boat. If not, well try to find the lifesaver floating ring that are almost always at the rails or side of the boat and COMMUNICATE not SCREAM and ask the other person where to throw it.
2. The ENDING IS NOT ROMANTIC AT ALL!
Ok, so imagine your boyfriends decides to marry you while you're in coma because he really wants to take care of you? Awwww. NO!
Let's understand why Zhan Cheng does this, okay?
He lost his fiancee in a car accident, after being in coma for a while. So, now he has a relationship with this other girl that is his fiancee's sister, and fate decides to repeat itself, she falls into a coma after an accident also. So, here I'm thinking that he fears to loose Yu Xi, just like his fiancee. But, to him the most reasonable solution is to marry his girlfriend (WITHOUT HER CONSENT btw), just her mother's approval of the marriage, of which she mentions clearly: "If Yu Xi were to know that I'm marrying her off without her consent she would kill me."
HELLOOOOOO! Her mother even admits that is no good!!!!!
Even so, they go on with the wedding in the hospital room, the do the whole ceremony and the even record it, THEY EVEN TAKE PICTURES/VIDEOS WITH HER!!!
Fast-forwarding to when she wakes up from the coma, she wakes up in his house (which is now their house) and she sees the wedding video (if I can even call it that) and she CRIES! like CRIES so touched of what happened. Eventually Zhan Cheng wakes up to find Yu Xi outside in their backyard and she says "so I'm now your wife?" to what he responds "yes, you are my wife"!
...
...ummm
... huh?
At this, all I am thinking is that this is NUTS!! THIS IS ILLEGAL!! He practically FORCED HIS WILL ON HER! She had no say in it whatsoever. There are movies and dramas about people in coma and loved ones waiting for them to wake up just to marry them, while they are BOTH aware of the situation. Something that the writer did not care about. The writer does not care about one deciding for oneself, more like others enforcing their will on you! NO! Not romantic at all!!!
Was this review helpful to you?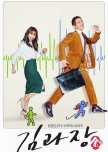 So, yeah, another office drama, blah, blah, blah... Maybe that's what you're thinking, but NO! Stop right there. This may be another office drama but it is one that is worth your time. Not at all boring, every single episode will keep you entertained. Romance isn't the only thing that dramas need to be good, sometimes they don't need it at all. This drama is a breathe in them mist of all melodramas, and ro-coms.
The characters really have chemistry with each other, be it good or bad. The actors really did a good job at portraying the characters in ways that you really can feel them. How they fight for what they want. How they develop. I like how the main character (Chief Kim) reflects the feelings of a regular salaryman, through wacky actions. He does things that definitely we think about doing, but never do. The stupid things we have to put up it, the happy things we share, the fight for what isn't right. That's the thing that really outstand in the show.
What I really don't like, is that I'm gonna miss this show. I will definitely watch this drama again.
I loved the story line, the characters, the music, and I will seriously recommend this to anyone.
Was this review helpful to you?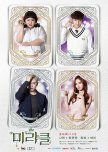 From the plot I thought this was going to be a good drama... Well... not so sure.
I don't really know where to put this, in like a good, or bad, because there are things that I liked but they fell short and I wish they would've given it more story to it. Okay, so the love story lines, didn't turn out. They left you: "Could you make this happen?" So, don't expect romance like you think. There is also the story of loving yourself like you are, but for me they should've talked about this more in-depth.
Why I gave it a 6? Because I wished for the relationship between Kwon Shi Yeon and Han Gyeo Seok to turn into more than enemies. For me, they had chemistry and would have been better if they happened. But is okay, in my mind they did (heheheh). To put it simple, you can really just skip this drama. But, if you really want to see it, then watch it when you are really, really, really bored. The story was there, they just need it to develop it more, or better. If you are looking for a drama that has the same topic as this one, then watch: Queen of the Ring.
Was this review helpful to you?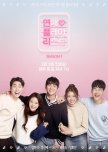 *The rating is according to the entire story (s1 + s2)*
At first I was a little skeptical about it, I though it was going to be boring, but for sure this was amazing!
This first season is very intriguing and interesting. Also the story is very relatable, more close to real life.
As for the characters, the actors did a great job portraying each one of them. For me Jung Ji Won's character was annoying, though I understood her point why was she acting all out, but sometimes I felt that she went a bit overboard and just expected Lee Hyun Seung to keep away from his friends. But, anyways, the story turned out very good.
Why watch this? Episodes are so short you will want more, but the story isn't rushed, it fits in time, and it is complete.
Was this review helpful to you?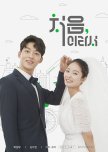 Trying to start a new drama, but you are still stuck in the last drama's world? Watch web dramas!
This short story is really good when you don't want those long and complicated stories like in regular dramas. So, in other words, it's a refresher.
In terms of this drama, it's very light, cute and funny. It doesn't have all the corny stuff, so it's even better. Because it's a web drama the cast it's very limited, so it only focuses on the main couple. What I liked about the drama is that the husband has no problem at all staying at home and the woman it's the bread winner. Even the families are okay with the fact. Which really surprises me as in S. Korea and many other parts in the world, women are expected to be at home, while the men work.
Even though it's only five episodes the story doesn't feel rushed and develops very nicely. If you see the parent story of this drama (Crushes), you will know more of the main couple, but even so you can still watch it as a stand-alone (with the trailer for this drama included https://www.vlive.tv/video/76242) and you will understand the story.
It is definitely, worth to watch and your time. You will finish it in a flash.
Was this review helpful to you?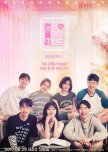 The entire drama is romance but is not corny at all. It has a realistic look on crushes and dating. The couples that are formed don't seem forced, but very natural.
The actors did a great job, the storyline was perfect, and the playlist idea was amazing, I even liked the music!
As for the style of the drama, it was really well made. The cinematic picture is very artistic, and the messages they give out at the end of every episode are clever, but true. One part of the drama that was well done, was a bed scene (not going to spoil), which wasn't done in a typical way, it was done very symbolic, fresh and new—it wasn't explicit, nor way too much, just perfect.
Why watch this? Episodes are so short you will want more, but the story isn't rushed, it fits in time, and it is complete. Season 2 of Love Playlist is really one of the best endings that I have seen.
Was this review helpful to you?