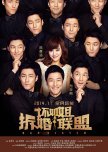 Well this movie was totally worth a watch ! I liked the how there was both Chinese and Korean mix in this movie ...ts fun pastime and the main female lead was my favorite !
Was this review helpful to you?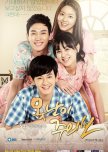 I actually don't mind watching dramas with 100+ episodes and i also saw some positive comments about the drama . I think if the drama was 50 episodes I would have given it a 10 . It started dragging around the 54th episode and i kinda lost interest . I was determined to finish it , i started skipping a lot of the parts . Its a typical Makjang drama but its worth a watch . But what I found interesting about this drama were the main couple. the typical korean drama has a male lead who is highly arrogant , rich , and egoistic and the female lead being poor, having a dark past and might be an orphan . But in this drama its the
complete opposite xD it was actually funny to see the contrast in this drama .
Was this review helpful to you?