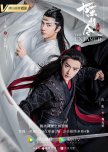 I'm going to begin my review by arguing that this drama has seriously changed the game amongst asian dramas, which have been saturated by over done tropes and character clichés. This drama really stands apart due to its originality and aesthetics (though there are still some problems with The Untamed) - it is definitely deserving all the praise it has received.
Story:
What makes this drama outstanding is the complex and detailed story telling of the world that our characters are set in. It is a little difficult to get what is going on, since there are elements/traditions which are unfamiliar to us. Reading the novel really helped me understand the plot a lot more (exiled rebel scanlations has a translated version of the book online, and it's great). But once you get into, man do you get into it.
The attention to character development is fantastic, as well as the character motivations. I love the moral dilemma that Wei Wuxian undergoes throughout the drama, and his understanding of the hypocrisy of human nature is explored through his own transition from seemingly good to seemingly evil. Lan Wangji's understanding of what is black and white (good and evil) is also explored, and he asks questions of whether you can judge someone based on the rules and laws that the world forces upon you - this is heavy since he is someone who is righteous and sincerely believes that rules can hold a person upright. However, his view ultimately changes when he meets, and develops a connection to Wei Wuxian.
Acting/Cast:
Our two main leads are phenomenal. Xiao Zhan really carries his performance of Wei Wuxian exceptionally - from mischievous to menacing, his range as an actor stands out here. Wang Yibo plays Lan Wanji, and while you may have a negative impression of him at first, I really do believe his portrayal of Lan Wangji is true to the novel. It's extremely difficult acting out a cold, indifferent, character with little to no lines in a way that is not arrogant or boring. We often associate characters with no emotion as lack in acting skills, but Wang Yibo conveys his emotions through his eyes, and each movement is deliberate as are his words.
Their relationship throughout the drama is not neglected, and this is a major reason as to why this drama stands out from the rest. Despite the possible backlash, they still emphasised the deep connection that these two men have (despite their genders), while also not detracting from the overall story. While it is not romantic in traditional means, I appreciate how Wangji and Wuxian's relationship can be up to the viewer's interpretation - and it is acknowledged that the two do love each other (whether it be romantic or not, up to you).
I want to delve into the rest of the cast, but then this would make this review too long, but I do want to point out that everyone casted (including our juniors cast) are amazing and really portray their respective characters well.
Camera/Directing:
Something that is difficult for the novel to portray is visual aesthetics - and this is what The Untamed shines at. Every shot is no joke, breathtaking. The depth of field, as well as the camera directions all contribute to the story, and that's why every promo pic you see of The Untamed is freaking gorgeous.
The CG effects though, can often times degrade the beautifully shot scene. Sometimes it would be awkwardly placed, and you can easily tell as a viewer that it's not meant to be there and it looks cringy. However, there are some moments in the drama, where the CG adds to the episode, and enhances it. I think this is uncontrollable though (because of budget etc) but that's one thing to keep in mind when watching.
Music:
The music within the drama plays an important role in story telling since our two main leads play very popular instruments. The music within the show enhances the visual performance as well as aesthetics, and are well arranged. Though sometimes certain songs/melodies would be overplayed at times, but I think the different renditions of the songs really helped this. Not only is the soundtrack of the show great, the original songs part of the soundtrack is fantastic.
Conclusion:
I am so glad that they created a live action of this amazing story. The aesthetics is consistently gorgeous, all of the actors fit their role almost perfectly and the story is well written and adapted despite censorship in China.
That was my long winded review, if you managed to read to the end please comment or message me your thoughts!
If you're still deciding if you want to watch it or not… WATCH IT ASAP!
Was this review helpful to you?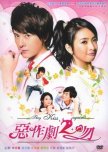 This review may contain spoilers
The romance is much more steamier in this one compared to the first, (and there are a lot more kisses, yay!) but the main reason why I loved this second series compared to the first one is how much Zhu Shu grew.
It was in this season (but especially that last episode) where he finally showed the audience how much he really loved Xiang Qing, without any internal monologue I might add! We see a softer side to his character, we see him scared, anxious, and unsure of himself. It is through our female lead, that he becomes a real person with real emotions. If you've watched the first season but want to watch the second season and you're debating on it - GO WATCH IT. NOW.
If you haven't seen the first season yet... what are you doing? GO WATCH IT. NOW.
Was this review helpful to you?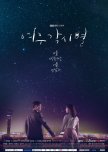 I watched this drama when all the episodes came out and I'm glad I did. Otherwise, I would've dropped it on the first couple episodes.
At first when you watch it, the first couple episodes are really. Really. Annoying. Some characters introduced are overbearing/really unrealistic - but the most overbearing thing about this drama was the female lead. It's 2018, and she was relatively stupid, weak and honestly unrealistic. I guess the writers wanted to make her seem cute/ relatable - but most of her actions was either cringe or infuriating. I was really disappointed since I LOVED the actress who played her chatacter. However - her character DOES get explained and there is a reason why she is written like that. But it isn't immediately explained or shown.
The story is also written quite badly. But I guess their motif of "nothing is a coincidence" and their themes surrounding fate could be a reason for the story being written like the way it was.
Overall - the show had great potential. The actors/actresses picked for this drama was great, but the story, the writing and direction of this drama... it could've been better.
Was this review helpful to you?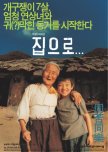 An oldie, but a goodie. I knew that I would cry when I watched this movie, and I did. There's no tragedy that happens or any misfortune. It's just so painfully realistic that it makes you think about your own life and experiences with the family in your life who, Iike the little boy, may share similar feelings with.
The story is incredibly simple, and there really isn't a complex plot. But what makes it so beautiful is the simplicity of the movie, and the emotions and rawness of these characters.
You don't need superb acting for this movie... you just need authenticity. And that's what you get from these characters.
I absolutely loved the grandmother - she was really the star of this movie. She portrayed the motions and actions so much like my own grandmother, that I had to pause the movie and cry. It made me miss my grandmother so much. This is why this movie is excellent. It doesn't pretend to be something it's not... the characters and experiences are a mirror of us and family.
The cinemtography is old, but even 15 years later you can still watch this movie and it will make you cry and feel absorbed into it.
I'm so glad I watched this movie, it put so many things into perspective for me. If you're debating on whether to watch it or not, there's no thinking - you definitely have to watch it.
Was this review helpful to you?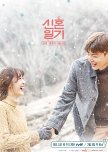 If you're tired of watching a lot of kdramas and just want a cute, sweet and realistic depiction of a korean couple: give this show a go! While there may be some scenes that could have already been planned out in advanced, both of these couples honestly gave us an authentic and heart warming experience of what it's like to be a newlywed... transitioning from city to country side on screen.
The story: the premise of this show is original and smart. Each episode has a certain theme or aspect revolving around something to do with the topic of being newlyweds, and it's further explored through symbolic representations of food. Food becomes an important motif throughout the show, and this is interesting because it matches with Korean culture and the heavy influence and tradition that food comes with people. Also, the camera angles/ directions was excellent! It didn't feel awkward and I felt that I was honestly right there with them because of the natural directing.
The cast: if you're a fan of these two, you'll immensely enjoy this show. Before watching this show I actually wasn't much of a fan of these two, despite having watched "Blood" a while back. I only knew that they both starred, met and fell in love during the filming of that drama. Here, you'll realise that Korean celebrities are just normal people, and they have the same relationship problems and adjustments just like all of us. This show made me respect these two much more, and the adorable yet realistic depiction of their relationship was definitely an A+ in my books.
Music: beautiful, simple, easy to follow - and sets the mood with this show just right.
Overall, I'm glad that these two, and the producers decided to go ahead with this show, and I'm seriously excited for more - if there is any in the future. I'll definitely be rewatching this season again if I want a break from the "perfect" kdrama couple scenes and just watch this. I would describe the show exactly as how the PD "wanted to provide viewers with a romantic, fantastical, heart-fluttering experience through this couple" - and this is exactly that.
This is essentially a "We Got Married" but in real life, and I'm all for it!
Was this review helpful to you?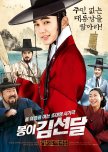 Great movie! This was simple, easy to follow, but also smart and the characters are also quite complex.
The story is quite simple, and it is well paced. The time is spanned out well.
I absolutely loved and adored the characters within the movie, especially our hero - who is just so beautiful might I add. The guest star of the king also made this movie better.
The music score was excellent and set out the pacing and overall mood of the story perfectly.
The only negative thing about this movie is that the ending seemed a little rushed, despite the excellent pacing of the story from beginning to end.
There is little to no romance involved - so I'd you're looking for historical romance, this ain't it.
However if you want a feel good movie (with quite a bit of action, tragedy and fighting) then this is the historical movie for you!
Was this review helpful to you?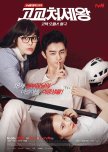 I REALLY. REALLY. Loved the male lead - he was cute, smitten and wonderfully acted by Seo In Guk. The story was also very interesting, and the noona romance is totally what I'm looking forward to in kdramas, because it's not as portrayed and can be very fun to watch.
However the female lead... wow. What a mess she was. Damn. She was weak, clumsy, stupid and overall immature. Even the male lead who was 10 years younger than her, acted even more mature than her. I don't understand why korean writers have the need to write female leads like this, it just puts a bad taste in my mouth. I endured it long enough until I passed a little more than half way, but the female lead was just too unbearable for me to handle. I'm glad korean dramas now a days are portraying females with more strength, and less like this to be honest. It's not cute... it's unbearable.
Overall, give this drama a go if you want to watch a male lead that's funny and relatable. The female lead will undoubtedly piss you off though.
Was this review helpful to you?