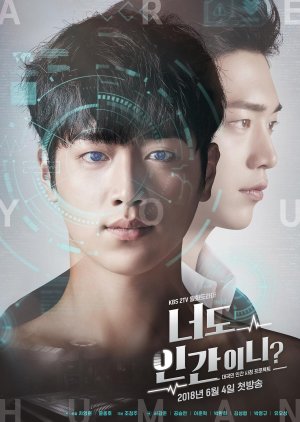 I never though I would root and cry for any AI to ever exist. Being a fan of sci-fi, i have seen a lot of shows and movies where advanced AI tries to overpower human being and that's what my mentality was when I set out to watch this show. And boy was I wrong!

This show is above your average sci-fi show, gracefully entwining the elements of suspense and romance. The story pace is always thrilling and keep you on edge, making you want to watch more and more. Some things were beyond belief as we have never seen an advanced AI ever, but since it's fiction, who is to stop them from pulling a full frontal TERMINATOR in the show.

Story- The story is very well executed. It has a beautiful yet unconventional love story. If you like to think beyond what you have seen and have an open and broad mind for imagination, you will love the story line. The story is well written and I love how they made the characters more accepting about unconventional things than people are in real life. After all, these stories and shows set a benchmark for people's behavior in real life.

Acting- Seo Kang Joon is just brilliant. To portray two diverse, poles apart character traits in one show is something to commend about. His brilliant acting made me think of Human Shin and Android Nam Shin 3 as two different people, even when they were together in one frame. He playes the character of the robot so effortlessly and innocently that I rooted for his happy ending rather than anyone else's. I cried a couple of times when Namsin 3 was sad that his mother was concerned about Human Sin and not him. And I never thought I would sympathies with an android character ever. As much as I loved his robot character, i equally hated his human character.

Music- The music is passable and some songs are pretty good.

Rewatch value- I would definitely watch it again for Seo Kang Joon, if not for anyone else.

Overall- It's a must watch if you are looking for a good sci-fi show but are okay with a little suspense and romance.
Was this review helpful to you?