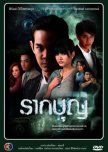 I watched this because all the reviews said it was amazing. I couldn't find what was so amazing. The story idea was good but the leads didn't seem to have chemistry. The lead girl was always ticked and yelling at someone. The lead guy didn't really say anything. The whole story with the box got really confusing. I don't really remember the music so it didn't annoy me or keep me watching. I won't rewatch. I gave it a 5.5 for Mike and the potential it had and then lost.
Was this review helpful to you?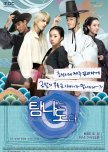 I have been putting off watching this because I thought it would be super hokey with an Englishman as a main lead. I was SOOO wrong!! I loved this drama. I tend to watch dramas doe the emotional outlet that it gives me. If there are historical inaccuracies I don't really care. If it makes me laugh out loud and cry it is a plus. This drama did both. The strong women were awesome, the music set the mood perfectly. The romance was perfection.
The English speaking actors Korean was really good (from what I could tell).
Great show. Great leads. Yan and Park Kyun were easy on the eyes ;).
I will watch again.
Was this review helpful to you?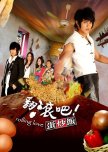 This show had so much potential but it just didn't deliver.
The actors are great. The story had promise but it just dragged. Sad to say with only 12 episodes.
They tried to create a good bro-mance but I didn't really feel it. The love triangle was too self-sacrificing for me.
I won't re-watch it and as much as I like Wang Jiro and Tang Danson I just can't do it again.
Was this review helpful to you?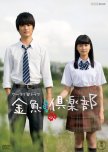 Very, very, cute. Only 10 episode at 20 minutes each. I finished in one afternoon.
Great young actors. They had me tearing up a few times.
The music was just normal for a drama. Nothing noteworthy. It did keep the emotion of the story throughout.
I will definitely re-watch on a slow afternoon.
I liked it. A lot. Very down to earth. No crazy, over the top antics. Just real life high school love.
Was this review helpful to you?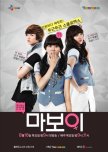 Ma Boy
4 people found this review helpful
This is soooo cute! I liked that it was only 3 episodes long. Kind of like a long movie. The acting was cute. The relationships were perfect for high school.
If you are in a drama slump and need something to bring you out this will do it.
I am sure I will watch it again in the future when I need a pick me up.
CUTE CUTE CUTE!!!
Was this review helpful to you?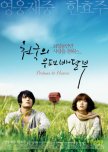 This is the first Korean movie I ever saw. It is wonderfully shot. The acting is superb.
I loved the storyline. It flowed throughout and there were no slow spots.
The music fit the scenes but wasn't overpowering.
The acting was great. Jaejoong was awesome. His voice is sexy to begin with and add that on top of his characters calm demeanor and you have a deep character that you just kinda stare at! She was awesome too. Han Hyo Joo could laugh or cry when she needed to.
Loved them!
Since I have already rewatched this movie I would say the rewatch value is pretty high.
I give it a 9 just because.
Was this review helpful to you?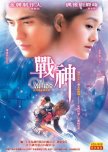 MARS
8 people found this review helpful
This drama got me out of a drama slump. It was very gritty and down to earth. There was a lot of true life issues. Sometimes watching a show without a lot of fluff is a good thing.
I enjoyed how the little things were solved quickly. We wern't agonizing over the ex-girlfriend for 4 episodes. One was enough.
There was redemption,friendship, true love, and forgiveness. All the things a good drama calls for.
At first I thought it was going to drag. Come on 21 episodes?? I am going to be fast forwarding I just know it! You don't. Each installment is fast paced, and you never feel the need to click forward.
The acting was wonderful. Vic and Barbie were outstanding. Megan and Jie Kie were great supporting cast. Loved them.
Watch it. You won't regret it!!
Was this review helpful to you?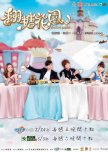 There were things that drove me nuts. The way Ai Lin acted towards someone that is supposed to be her best friend was pitiful.
Grandma really was something else. She made me really mad!
Other than those 2 characters I thought this was a cute drama.
Wang Kingone is gorgeous.
I always love watching someone else make cake!
Was this review helpful to you?